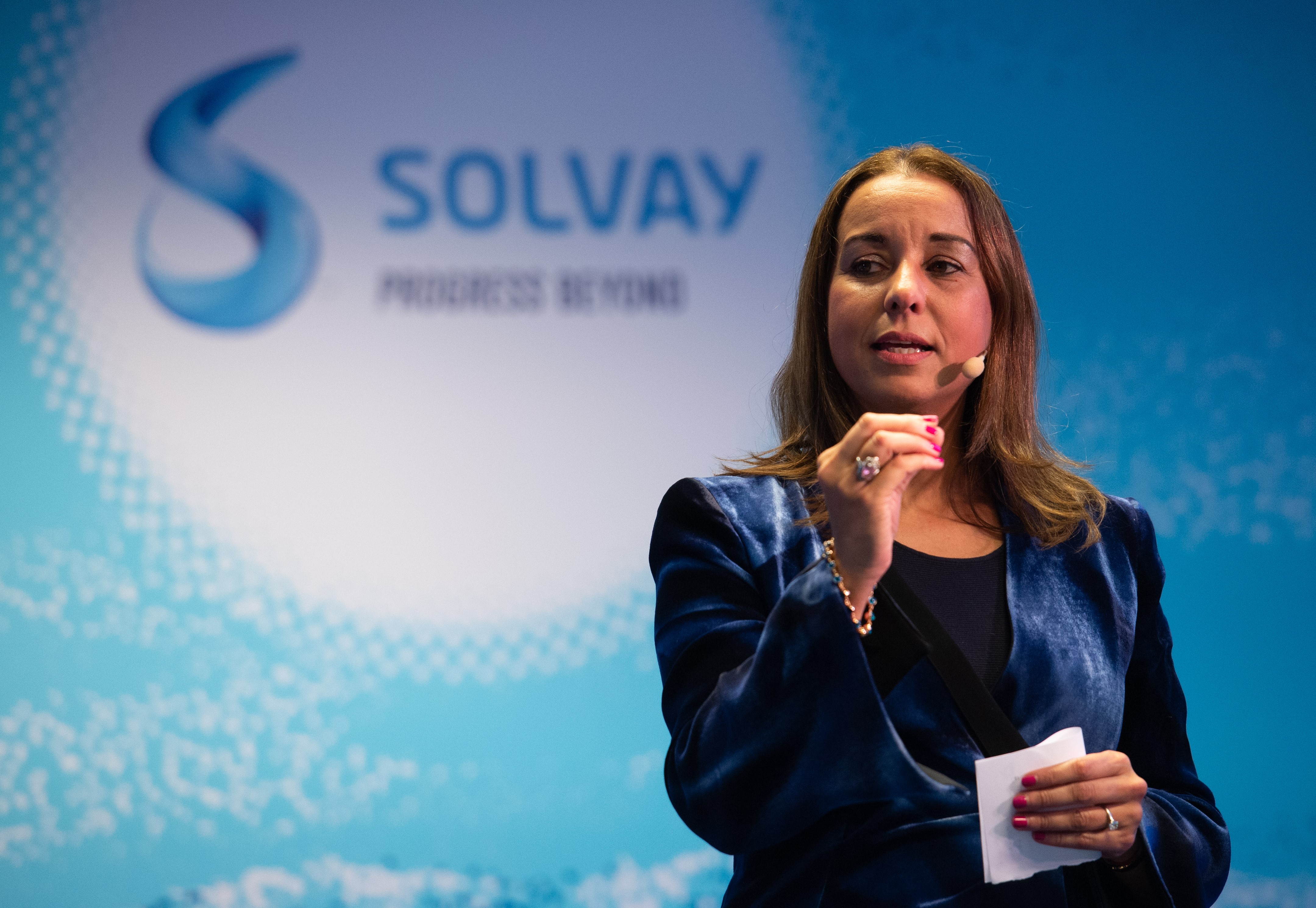 CEO Ilham Kadri on coronavirus: 'You can count on us'
Solvay's CEO shares a message of gratitude, commitment and hope during the coronavirus pandemic that is placing unprecedented challenges on us all.
https://youtu.be/QbjkCcKIq9M&feature=youtu.be
Dear colleagues, customers, suppliers, peers and friends,
Today's COVID-19 pandemic is placing unprecedented challenges on us all -- as companies, as citizens, as parents, as friends. At Solvay, our Purpose invites us to bond people, ideas and elements to reinvent progress, and our current reality calls us to do precisely this, especially now.
As you know, health and safety are key for me and come first. This has always been a priority for us. However, in our current circumstances, we must take additional measures to ensure that health and safety, for every employee, are placed above any new hurdles which come our way.
As a chemical and materials company, maintaining business continuity is critical for the entire manufacturing sector, as we are an essential partner in our customers' supply chains and many of our products serve applications critical to our daily lives.
Our business also puts us in a unique position to help contribute in this global fight against coronavirus. For example: 
Many of our day-to-day products, such as those used in food, hygiene or healthcare applications, are seeing increased demand as those sectors face new challenges from the spread of the virus.

Our sodium

bicarbonate

is a key component in pharmaceutical products used in hospitals, schools and homes all around the world.

We have been able to make considerable donations of hydrogen peroxide used to disinfect and sanitize, at the service of governments and local authorities in the most affected countries, such as China, Italy, France, Spain and Belgium.

Many of our plants have even started producing disease-fighting sanitizing gels -- a critical need to fight against coronavirus. 

Our lubricants are used in medical oxygen equipment and ventilators that keep severely infected patients breathing. 

We are also supplying the base ingredients used for diagnostic formulations to test patients for the virus.

Recently, one of our pharmaceutical clients has asked us to urgently start producing an important intermediate used in a drug to treat COVID-19.
No one knows how long this pandemic will last, but in China, things seem to be looking up after weeks of hardship and we are learning lessons from that experience. At Solvay, we are resilient -- not just in terms of our business, but also in our culture. I am so proud of the caring, the passion, the "can do"-attitude I have witnessed from our colleagues during this challenging time.
For sure there will be an end to this crisis. The world will be a different place after this…  As an optimist and a humanist, I am convinced it will be a better place. We will understand even more profoundly the need for solidarity and the power of bonding … we will have reinvented a new form of progress - the way we work, the way we travel, the way we cure and care...
We are not alone in this fight. We are closely collaborating with authorities, peers and community members to get through this crisis and emerge stronger.
I want to conclude with a promise that you can count on us at Solvay, on our more than 24,000 colleagues around the world, to do our utmost to support our different stakeholders to the best of our abilities -- both today during these unprecedented circumstances, and in the future when we will have overcome this crisis. 
Thank you for your trust and continued partnership.
Be safe. Stay safe,
Ilham Kadri