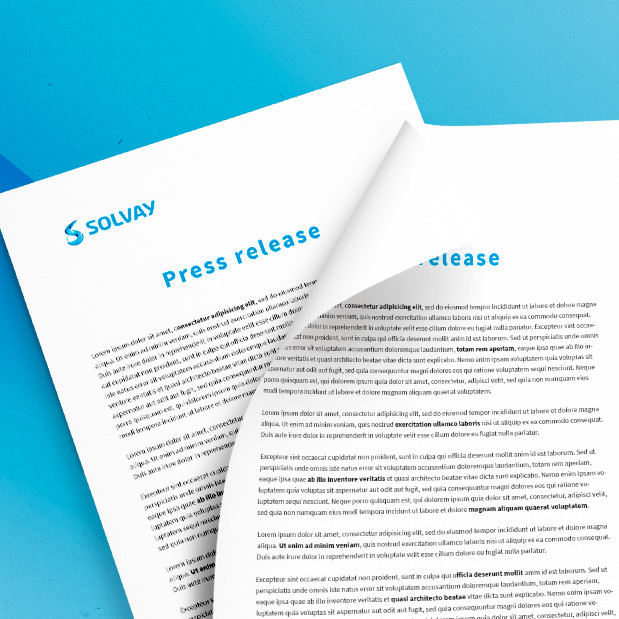 Cytec Features New Aerospace Products at JEC Europe
Cytec Industries Inc. (NYSE: CYT) is introducing FM® 3500 EZP peel ply at JEC Europe 2014 on March 11 – 13 at the Porte de Versailles Exhibition Center.  FM 3500 EZP is resin-rich, fiber free composite bonding product that eliminates the need for additional pre-bond surface preparation.  The product is formulated specifically for one-piece removal and exhibits superior handling properties that support manufacturing efficiency.
FM 3500 EZP peel ply's long shop life, robustness to extended cure cycles and compatibility with most 177°C (350°F)-curing prepregs allow for manufacturing flexibility. With FM 3500 EZP, manufacturers can meet all their peel ply needs with a single, easy-to-use product.
"The development of FM 3500 EZP is the result of Cytec's heritage and commitment to meet customers' needs," said Tom Triplett, Global Sales Director, Aerospace Materials.  "With FM 3500 EZP, aerospace companies now have an improved composite bonding option."
Cytec's will also feature BR® 252, a one-part, corrosion-inhibiting, modified-epoxy bonding primer designed to meet emerging environmental, health and safety standards for aerospace manufacturing materials and  AeroPaste® 1006, a low-temperature-curing paste adhesive designed for out-of-autoclave structural bonding and rapid assembly applications.  Cytec will also highlight its industry-leading out of autoclave (OOA) product portfolio, including CYCOM® 5320-1, MTM®44-1 and MTM®45-1.
JEC Europe attendees can learn more about these products and Cytec's entire line of composite and adhesive products at the Cytec Industries Inc. booth located in Hall 7.3, Stand D-17.  Product information is also available at http://www.cytec.com.
Corporate Profile
Cytec's vision is to deliver specialty material and chemical technologies beyond our customers' imagination. Our focus on innovation, advanced technology and application expertise enables us to develop, manufacture and sell products that change the way our customers do business. Our pioneering products perform specific and important functions for our customers, enabling them to offer innovative solutions to the industries that they serve. Our products serve a diverse range of end markets including aerospace and industrial materials, mining and plastics.
For more information about Cytec please visit www.cytec.com.
Media Contacts
Jodi Allen
Investor Relations
Tel: 1.973.357.3283
jodi.allen@cytec.com
Tara Tepp
In Process Separation Marketing Communications
Tel: 1.973.357.3347
tara.tepp@cytec.com
Katherine Vaiente
Global Marketing Communications Manager
Tel: 1.480.730.2310
Katherine.Vaiente@cytec.com
Claire Michel
Industrial Materials Marketing Communications
Tel: 44.1773.766200
claire.michel@cytec.com
Katherine Vaiente
Global Marketing Communications Manager
Tel: 1.480.730.2310
Katherine.Vaiente@cytec.com