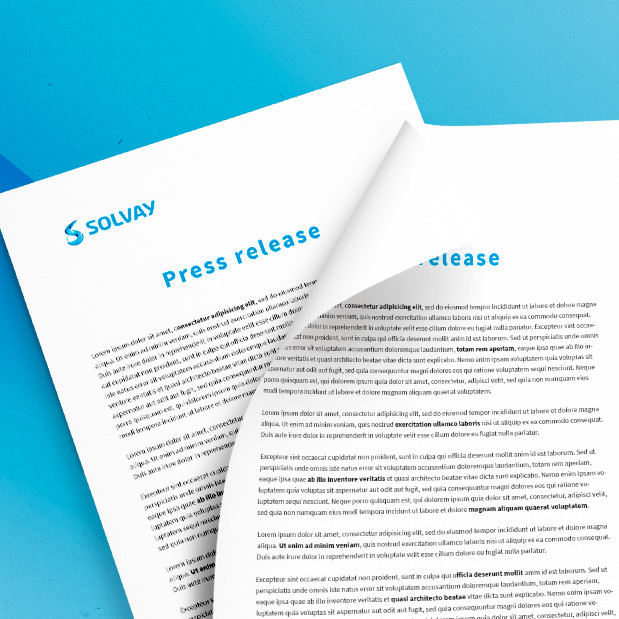 Cytec Industries Announces Teleconference Schedule For Fourth Quarter Earnings
Woodland Park, New Jersey, January 6, 2014 - Cytec Industries Inc. (NYSE: CYT) announced the following schedule and contact information for its fourth quarter earnings release teleconference:
Earnings Release: January 30, 2014 after the close of marketDistribution: Cytec's web site at
www.cytec.com
Teleconference: January 31, 2014 at 11:00 a.m. ETDial in Number: Domestic:   888-894-3692 International:  706-902-4297Conference ID:  27106301Please call 5 -10 minutes before the scheduled start of the teleconference.  The call can be heard live in listen-only mode via Internet broadcast from Cytec's web site at
www.cytec.com
, under Investors, Events and Presentations. The replay will be available for 3 weeks, beginning at 2:00 p.m. ET on January 31 at
www.cytec.com
.The content of the webcast contains time-sensitive information that will be accurate as of January 31, 2014, the date it is first broadcast.  This call is the property of Cytec Industries Inc. and any redistribution, retransmission, or rebroadcast of this call in any form, without the express written consent of Cytec is strictly prohibited.
Corporate Profile
Cytec's vision is to deliver specialty material and chemical technologies beyond our customers' imagination. Our focus on innovation, advanced technology and application expertise enables us to develop, manufacture and sell products that change the way our customers do business. Our pioneering products perform specific and important functions for our customers, enabling them to offer innovative solutions to the industries that they serve. Our products serve a diverse range of end markets including aerospace and industrial materials, mining and plastics.Media Contacts
Jodi Allen
Investor Relations
Tel: 1.973.357.3283
jodi.allen@cytec.com
Tara Tepp
In Process Separation Marketing Communications
Tel: 1.973.357.3347
tara.tepp@cytec.com
Katherine Vaiente
Global Marketing Communications Manager
Tel: 1.480.730.2310
Katherine.Vaiente@cytec.com
Claire Michel
Industrial Materials Marketing Communications
Tel: 44.1773.766200
claire.michel@cytec.com
Katherine Vaiente
Global Marketing Communications Manager
Tel: 1.480.730.2310
Katherine.Vaiente@cytec.com