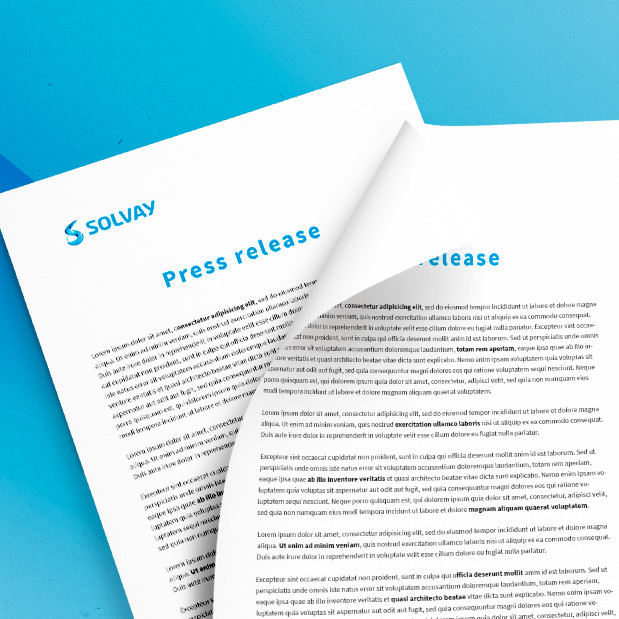 Cytec Opens New Kitting Facility Dedicated to the Manufacture of Custom-built Vacuum Bagging Consumables Kits
April 20th, 2015 – Woodland Park, NJ - Cytec Industries Inc. (CYT) announces the opening of a new kitting facility based in Toulouse, France, adjacent to its existing Process Materials site. This opening is a key milestone for Cytec in its strategy to bring manufacturing capabilities for value added products and services closer to its Europe based customers.
This facility has the capacity needed for the manufacture of large vacuum bagging consumable kits for applications such as aircraft wings or wind turbine blades. Local manufacturing capabilities added to our long standing expertise in consultancy and design of complex kits and shaped bags will enable Cytec to meet growing customer requirements in Europe. 
Kitting brings great benefits to part manufacturers such as:
- Reduced labor cost, total production time and waste
- Improved process control and therefore part quality and repeatability
This ensures that our customers can focus on their core task and competencies.
Cytec Process Materials already offers its kitting service out of its sites in Keighley, UK, Santa Fe Springs and Sumner, USA and Mondovi, Italy.
Shane Fleming, Cytec's President, Chairman and CEO said: "This is an exciting time for Cytec. Over the past few years, we have been re-shaping our portfolio of businesses and focusing on growing the materials segments, which comprise two-thirds of Cytec's global revenues. The investment in this facility is a perfect complement to our legacy business where we have supplied structural materials to the aerospace market for almost 50 years." 
William Avrin, Cytec's Vice-President for Business development added: "This opening marks a fundamental part of our strategy in Process Materials - to understand where we can add value to the Aerospace market. And this facility does just that: we have developed tailor-made process material consumable kit sets that dramatically reduce the total cost of manufacture for our customers." 
Cytec provides advanced composite and process materials for aerospace, automotive, wind energy, motorsport, marine, mass transportation and other demanding applications. Our focus on technology and application expertise allows customers to adopt more efficient manufacturing approaches. Our product portfolio supports the end-to-end manufacturing of composite parts and includes tooling, fiber, prepregs, resin systems, vacuum bagging, adhesives and surfacing films.
Media Contacts
Jodi Allen
Investor Relations
Tel: 1.973.357.3283
jodi.allen@cytec.com
Claire Michel
Industrial Materials Marketing Communications
Tel: 44.1773.766200
claire.michel@cytec.com
About Cytec
Cytec's vision is to deliver specialty material and chemical technologies beyond our customers' imagination. Our focus on innovation, advanced technology and application expertise enables us to develop, manufacture and sell products that change the way our customers do business. Our pioneering products perform specific and important functions for our customers, enabling them to offer innovative solutions to the industries that they serve. Our products serve a diverse range of end markets including aerospace and industrial materials, mining and plastics. 
For more information about Cytec please visit www.cytec.com.
DISCLAIMER: The data and information provided in this document have been obtained from carefully controlled samples and are considered to be representative of the product described. Cytec does not express or imply any guarantee or warranty of any kind including, but not limited to, the accuracy, the completeness or the relevance of the data and information set out herein. Because the properties of this product can be significantly affected by the fabrication and testing techniques employed, and since Cytec does not control the conditions under which its products are tested and used, Cytec cannot guarantee the properties provided will be obtained with other processes and equipment. No guarantee or warranty is provided that the product is adapted for a specific use or purpose. Cytec declines any liability with respect to the use made by any third party of the data and information contained herein. Cytec has the right to change any data or information when deemed appropriate.
TRADEMARK NOTICE: The ® indicates a Registered Trademark in the United States and the TM indicates a trademark in the United States. The mark may also be registered, subject of an application for registration, or a trademark in other countries.
All trademarks are the property of their respective owners.