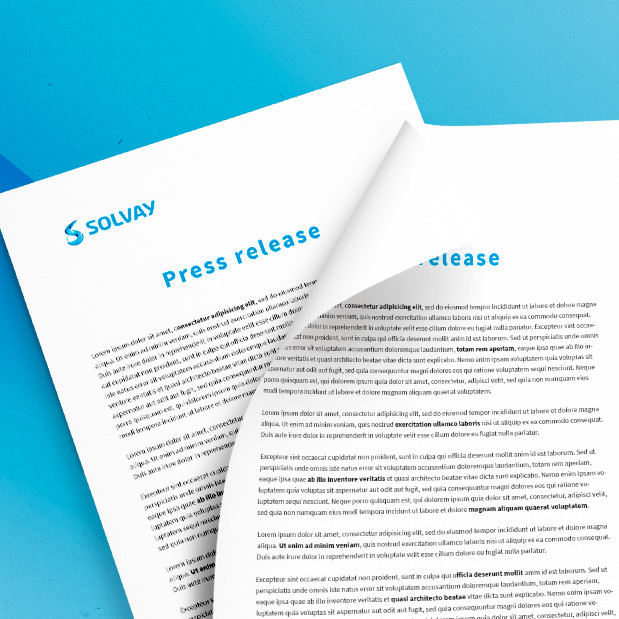 Cytec to Present on Advances in the Modeling of Solvent Extraction Circuits at EXPOMIN 2014
April 21, 2014– Woodland Park, New Jersey - Cytec Industries Inc. (CYT) will present and exhibit at EXPOMIN 2014 in Santiago, Chile April 21 -24.  Cytec will have experts available to consult on their latest products in both mineral processing flotation and solvent extraction.
With 100 years of mining experience, Cytec continues to lead the way with innovative chemistries and formulation expertise that enhances the recovery of valuable metals, lowers processing costs and delivers sustainable solutions to mine operations.Cytec has extensive experience in the modeling of copper solvent extraction circuits (ACORGA® solvent extractant reagent series) and has recently expanded capabilities to include predictions for CYANEX® 272 solvent extractant (Co/Ni separations) and CYANEX® 572 solvent extractant (Rare Earth separations).  They will present at the
Innovation in Hydrometallurgical Plants conference session.
 The presentation on
"Innovation and advances on the design of solvent extraction circuits for CYANEX® extractant reagents"
will review some of the challenges of modeling circuits under conditions where multiple metals would be expected to load.For more information on Cytec's mining products and technology please visit us at EXPOMIN Stand #72-1 or our website at
http://www.cytec.com/businesses/in-process-separation/mining-chemicals
.Corporate ProfileCytec's vision is to deliver specialty material and chemical technologies beyond our customers' imagination. Our focus on innovation, advanced technology and application expertise enables us to develop, manufacture and sell products that change the way our customers do business. Our pioneering products perform specific and important functions for our customers, enabling them to offer innovative solutions to the industries that they serve. Our products serve a diverse range of end markets including aerospace and industrial materials, mining and plastics.For more information about Cytec please visit
www.cytec.com
Trademark Notice:  The ® indicates a Registered Trademark in the United States and the ™ indicates a Trademark in the United States.  The mark may also be registered, the subject of an application for registration or a trademark in other countries.Disclaimer:  Cytec Industries Inc. in its own name and on behalf of its affiliated companies (collectively, "Cytec") decline any liability with respect to the use made by anyone of the information contained herein. The information contained herein represents Cytec's best knowledge thereon without constituting any express or implied guarantee or warranty of any kind (including, but not limited to, regarding the accuracy, the completeness or relevance of the data set out herein). Nothing contained herein shall be construed as conferring any license or right under any patent or other intellectual property rights of Cytec or of any third party.
The information relating to the products is given for information purposes only. No guarantee or warranty is provided that the product and/or information is adapted for any specific use, performance or result and that product and/or information do not infringe any Cytec and/or third party intellectual property rights. The user should perform its own tests to determine the suitability for a particular purpose. The final choice of use of a product and/or information  as well as the investigation of any possible violation of intellectual property rights of Cytec and/or third parties remains the sole responsibility of the user.© 2014 Cytec Industries, Inc. All rights reserved.Media Contacts
Jodi Allen
Investor Relations
Tel: 1.973.357.3283
jodi.allen@cytec.com
Tara Tepp
In Process Separation Marketing Communications
Tel: 1.973.357.3347
tara.tepp@cytec.com
Katherine Vaiente
Global Marketing Communications Manager
Tel: 1.480.730.2310
Katherine.Vaiente@cytec.com
Claire Michel
Industrial Materials Marketing Communications
Tel: 44.1773.766200
claire.michel@cytec.com
Katherine Vaiente
Global Marketing Communications Manager
Tel: 1.480.730.2310
Katherine.Vaiente@cytec.com