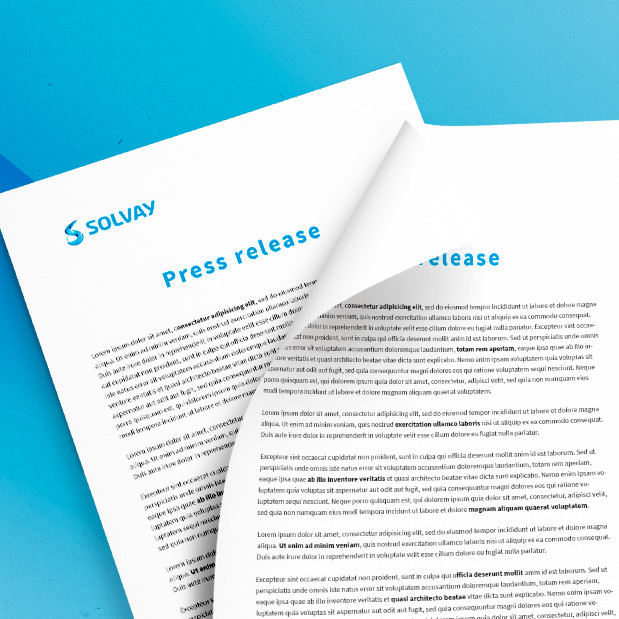 Cytec Showcasing How Docusate Products Can Improve APIs' Solubility at ExcipientFest 2015
April 28, 2015 – Woodland Park, New Jersey - Cytec Industries Inc. (NYSE: CYT) is showcasing its industry-leading docusate sodium products at the ExcipientFest in San Juan, Puerto Rico from April 28 to 29, 2015. Cytec will demonstrate how docusate can provide a solution to the "solubility challenges" the pharma industry is facing.
Cytec's docusate sodium products are pharmaceutical grade surfactants, manufactured under current Good Manufacturing Practices (cGMP) and US Food and Drug Administration (FDA) conditions. Cytec's docusate products are used as excipients in a variety of pharmaceutical production processes as solubilizers, dispersants and wetting agents. Docusate has been used for many years in classical technologies such as direct compression and wet granulation and is efficacious in nano milling and hot melt extrusion (HME) techniques. Docusate sodium gives a low order of toxicity and is stable and compatible with a wide range of pharmacologically active drugs. Cytec is also the holder of a drug master file that the FDA has recently re-classified as Type IV.
ExcipientFest attracts pharmaceutical scientists from the Americas and around the world to a unique two-day forum for cutting-edge scientific developments. It features in-depth technical talks on Excipient Technology, New Drug Applications and Regulatory Issues from industry's top-pharmaceutical experts. The seminar is designed to have a total science focus and to be true to the role of functionality of pharmaceutical ingredients in the formulation process.
Cytec Specialty Additives is the leading manufacturer and supplier of this chemistry to the pharmaceutical market. To register to receive a copy of a technical brochure that discusses the benefits of Cytec's industry-leading pharmaceutical grade surfactant as an excipient, visit http://www.cytec.com/businesses/additive-technologies/specialty-additives/docusate-sodium. To learn more about Cytec's docusate sodium products at ExcipientFest 2015, show attendees can visit Cytec at stand number 10.
For more information, please contact:
Maureen Mackay
Global Marketing Manager, Specialty Additives
maureen.mackay@cytec.com
About Cytec
Cytec's vision is to deliver specialty material and chemical technologies beyond our customers' imagination. Our focus on innovation, advanced technology and application expertise enables us to develop, manufacture and sell products that change the way our customers do business. Our pioneering products perform specific and important functions for our customers, enabling them to offer innovative solutions to the industries that they serve. Our products serve a diverse range of end markets including aerospace and industrial materials, mining and plastics. 
TRADEMARK NOTICE: The ® indicates a Registered Trademark in the United States and the ™ indicates a trademark in the United States. The mark may also be registered, subject of an application for registration, or a trademark in other countries.
All trademarks are the property of their respective owners.
Media Contacts
Tara Tepp
In Process Separation Marketing Communications
Tel: 1.973.357.3347
tara.tepp@cytec.com
Katherine Vaiente
Global Marketing Communications Manager
Tel: 1.480.730.2310
Katherine.Vaiente@cytec.com