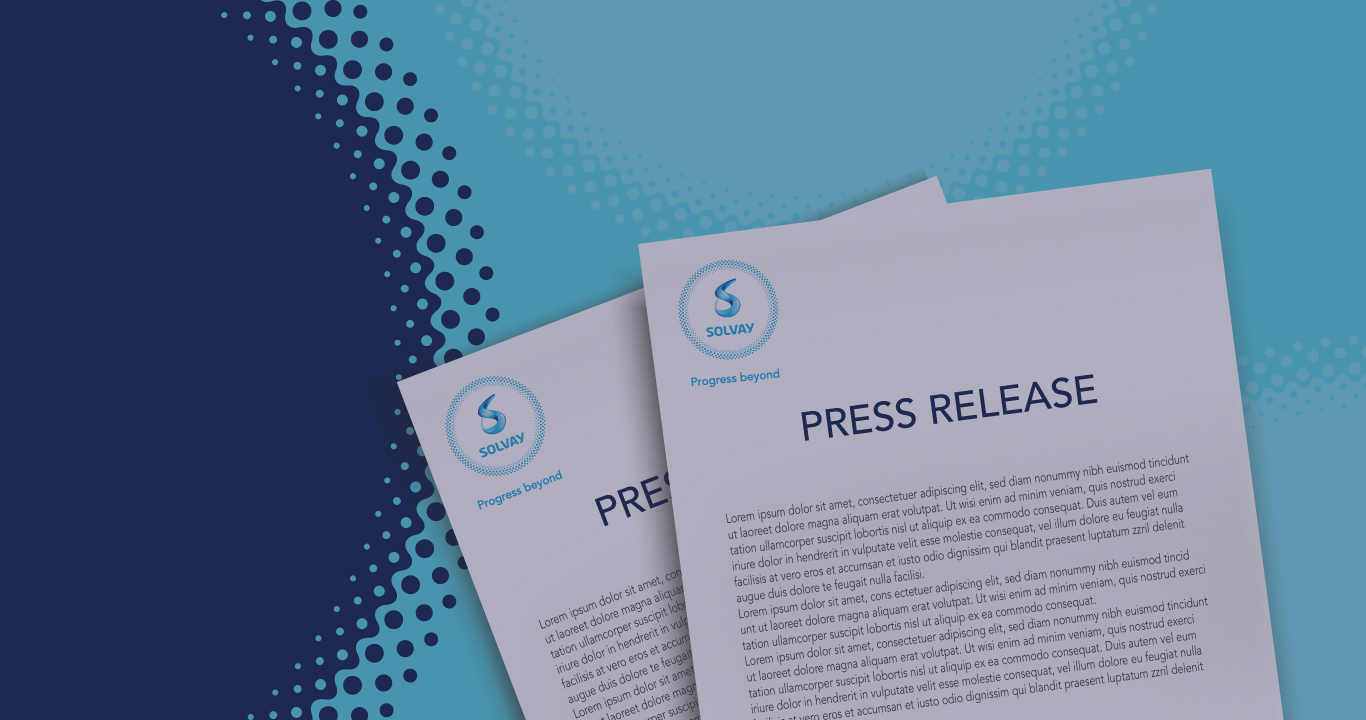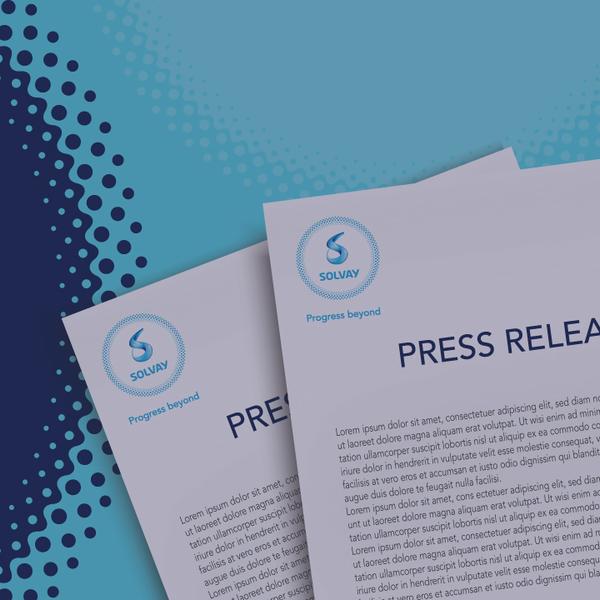 First quarter 2017 - Financial report
| Net sales | Underlying EBITDA | Underlying Net income (Group share) |
| --- | --- | --- |
| 2.97 billion € | 616 million € | 256 million € |
| 9.7% | 12% | Adj. EPS (basic) 2.48 € |
YoY evolution (%)
Forenote
Following the announcements in late 2016 of plans to divest the Acetow and Vinythai businesses, these have been reclassified as discontinued operations and as assets held for sale. For comparative purposes, the first quarter 2016 income statement has been restated. The Vinythai transaction was meanwhile completed in February 2017.
Besides IFRS accounts, Solvay also presents underlying Income Statement performance indicators to provide a more consistent and comparable indication of the Group's financial performance. The underlying performance indicators adjust IFRS figures for the non-cash Purchase Price Allocation (PPA) accounting impacts related to acquisitions, for the coupons of perpetual hybrid bonds, classified as equity under IFRS but treated as debt in the underlying statements, and for other elements that would distort the analysis of the Group's underlying performance. The comments on the results made on pages 2 to 14 are on an underlying basis, unless otherwise stated.
Highlights
Strong start to the year, with 12% EBITDA growth and margin at 21% 
Cash improvement continues, with free cash flow at € 160 million[1] 
On track to meet or exceed full year 2017 outlook 
First quarter 2017 results
Net sales totaled € 2.97 billion, up 9.7%, with a 7.5% increase in volume & mix supported by positive currency effects.
Underlying EBITDA grew 12% to € 616 million, with volume-driven growth across each of the operating segments. Overall EBITDA margin was 21%. Operational excellence measures offset most of the raw material headwinds and higher fixed cost base from organic growth.

Advanced Materials: € 292 million, up 9% year on year with good volume growth in automotive, batteries and industrial;
Advanced Formulations: € 127 million, up 4% year on year with good growth in agro and industrial applications;
Performance Chemicals: € 184 million, up 12% year on year with solid soda ash and bicarbonate demand and the supply contract of the new HPPO unit in Saudi Arabia taking effect;
Functional Polymers: € 71 million, up 34% year on year driven by robust polyamide performance;
Corporate & Business Services: € (58) million versus € (56) million in the first quarter of 2016.

Profit attributable to Solvay share on IFRS basis was € 235 million. On underlying basis it was € 256 million, 33% up versus € 192 million in 2016, reflecting higher earnings and lower financial charges.
Free cash flow from continuing operations improved significantly to € 160 million versus € (13) million in the first quarter of 2016, with higher EBITDA supplemented by lower capex and maintained working capital discipline.
Underlying net debt[2] fell to € (6.4) billion from € (6.6) billion at end-December, following the completion of the Vinythai divestment. Net debt on an IFRS basis ended at € (4.2) billion.
[1]Free cash flow from continuing operations
[2]Underlying net debt includes the perpetual hybrid bonds, accounted for as equity under IFRS.
CEO Jean-Pierre Clamadieu's comment
Our results reflect a strong start to the year, with all operating segments delivering volume growth in the first quarter. We will continue on the growth path we defined in our mid-term objectives.
2017 Outlook
Based on the strong start to 2017 and improving market conditions, Solvay expects to meet or exceed its previously given guidance of mid-single digit underlying EBITDA growth and more than € 800 million of free cash flow from continuing operations.
Outlook based on constant scope and foreign exchange.
Solvay is a multi-specialty chemical company, committed to developing chemistry that addresses key societal challenges. Solvay innovates and partners with customers in diverse global end markets. Its products and solutions are used in planes, cars, smart and medical devices, batteries, in mineral and oil extraction, among many other applications promoting sustainability. Its lightweighting materials enhance cleaner mobility, its formulations optimize the use of resources and its performance chemicals improve air and water quality. Solvay is headquartered in Brussels with around 27,000 employees in 58 countries. Net sales were € 10.9 billion in 2016, with 90% from activities where Solvay ranks among the world's top 3 leaders Solvay SA (SOLB.BE) is listed on Euronext in Brussels and Paris (Bloomberg: SOLB:BB - Reuters: SOLB.BR) and in the United States its shares (SOLVY) are traded through a level-1 ADR program.