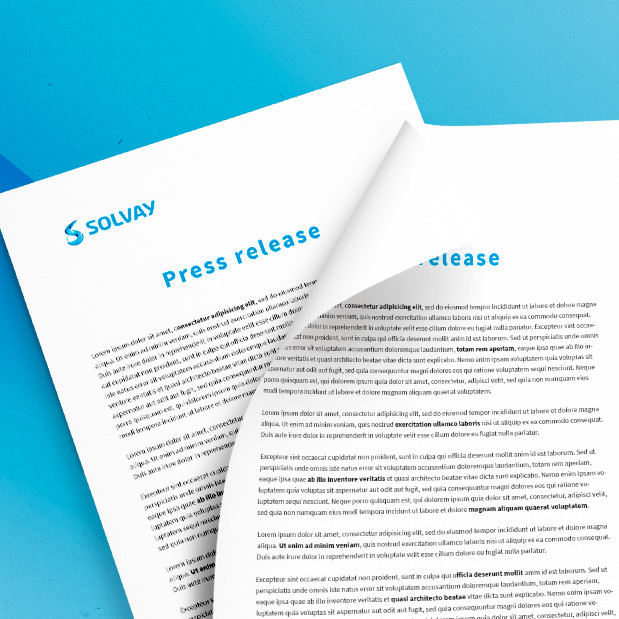 NOCOLOK® News issue 3/2014 is now available
New NOCOLOK® Plant Launched in China
Lansol Fluorchemicals' NOCOLOK® production has been launched in China ...
Invitation to Chillventa 2014
Exhibition Home of Refrigeration, Air Conditioning, Ventilation and Heat Pumps ...
Invitation – 2014 Solvay Invitational Aluminium Brazing Seminar
The Solvay Invitational Aluminium Brazing Seminar is a first of its kind in recent years to bring together both suppliers and manufacturers ...
Seminar for Last-Minute Participants
For the EABS Seminar 2014 three seats have become vacant with short notice ...
Video Coverage about the 8th International Congress Aluminium Brazing
DVS-TV was underway at the Congress Aluminium Brazing in Düsseldorf, Germany, which took place in June 2014 ...
And much more!
Find the NOCOLOK® News issue 3/2014 here
As an international chemical group, SOLVAY assists industries in finding and implementing ever more responsible and value-creating solutions. Solvay generates 90% of its net sales in activities where it is among the world's top three players. It serves many markets, varying from energy and the environment to automotive and aeronautics or electricity and electronics, with one goal: to raise the performance of its clients and improve society's quality of life. The group is headquartered in Brussels, employs about 29,400 people in 56 countries and generated 9.9 billion euros in net sales in 2013. Solvay SA is listed as SOLB.BE on NYSE Euronext in Brussels and Paris (Bloomberg: SOLB:BB - Reuters: SOLB.BR).