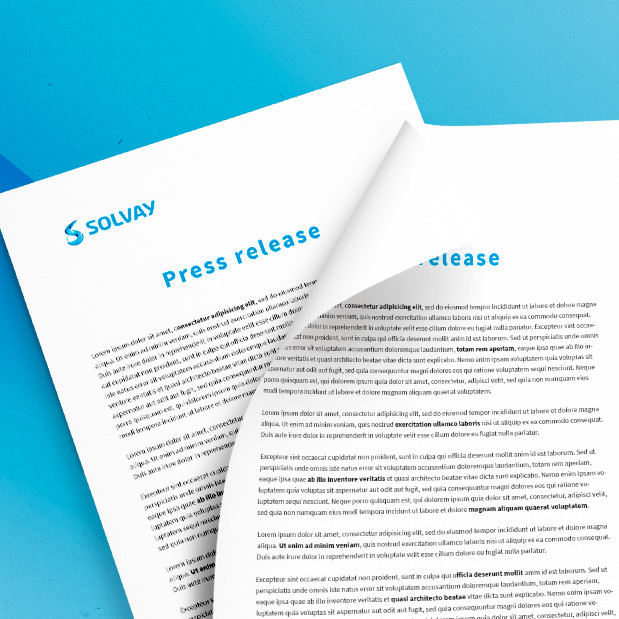 Solvay Aroma Performance will exhibit its global Rhovanil® vanillin and Rhodiarome® ethyl-vanillin range offer and its brand new Govanil™ vanilla flavor
AT Food Ingredients CHINA 2014
SOLVAY AROMA PERFORMANCE LAUNCHES PRODUCTION OF VANILLIN AT NEW UNIT IN ZHENJIANG, CHINA, WITH BEST IN CLASS ECO-FRIENDLY TECHNOLOGIES

Lyon, France - Shanghai, China - March 17, 2014--- At the forthcoming Food Ingredients China (FiC) 2014 exhibition in Shanghai, Solvay Aroma Performance (Booth 1L85/1M84) will showcase its global product offer and launch the "Proudly made in" concept that highlights the company's pride to build a new vanillin plant in China to serve fast growing demand.    

The "Proudly made in" concept relates to the unrivalled fully integrated production chain from ex-catechol, guaiacol, vanillin that Solvay initiated more than a century ago in the manufacturing of its Rhovanil® vanillin and Rhodiarome® ethyl-vanillin flagship products.    

The company announced its decision to duplicate its unique model and build a new state-of-the-art facility to manufacture vanillin in Zhenjiang City, in China's Jiangsu Province thus boosting its production capacities by 40% and enabling the Group to better serve the fast-growing Asian market.  
"The addition of this manufacturing facility in China makes Solvay a unique reliable partner for our Asian and Chinese customers, especially those in the highly regulated food industry. It is an important step in our strategy to continue strengthening our market position, by offering a global production footprint that ensures full traceability and to consolidate Solvay as the global reference for food-safe vanillin" says Dominique RAGE, President of Solvay Aroma Performance.

The new plant, expected to be operational by mid-2015 will be fully compliant with both international and local stringent regulations. Zhenjiang site will benefit from the cleanest and most sustainable patented technology based on a fully integrated ex-catechol and guaiacol production value chain, including an exclusive water treatment process.

"To further support the Asia–Pacific fast growing markets, we added to Shanghai China and Saint-Fons France Vanil'Expert Centers, a new "taste" food lab in Singapore which reinforces the existing network of fully equipped food application labs and food technologists to cater specific local demands" adds Matthieu HELFT, Research and Innovation Director.  

FiC 2014 will be held from March 25 to 27 at Shanghai World Expo Exhibition and Convention Center. Solvay Aroma Performance is exhibiting in booth 1L85/1M84.

***
® Rhovanil and Rhodiarome are registered trademarks of Solvay.
™ Govanil is a trademark of Solvay.
Designing vanilla flavors since 1884, Solvay Aroma Performancewas the first to synthetize and produce the vanillin molecule on an industrial scale. Solvay is the only producer mastering in a single site the whole manufacturing chain — from Catechol and Guaiacol to its historic flagship brands Rhovanil® and Rhodiarome®. The Aroma Performance business unit operates facilities in Saint-Fons (France, Baton Rouge (USA) and soon in Zhenjiang (China). 
As an international chemical group, SOLVAY assists industries in finding and implementing ever more responsible and value-creating solutions. Solvay generates 90% of its net sales in activities where it is among the world's top three players. It serves many markets, varying from energy and the environment to automotive and aerospace or electricity and electronics, with one goal: to raise the performance of its clients and improve society's quality of life. The group is headquartered in Brussels, employs about 29,400 people in 56 countries and generated 9.9 billion euros in net sales in 2013. Solvay SA is listed as SOLB.BE on NYSE Euronext in Brussels and Paris (Bloomberg: SOLB:BB - Reuters: SOLB.BR).