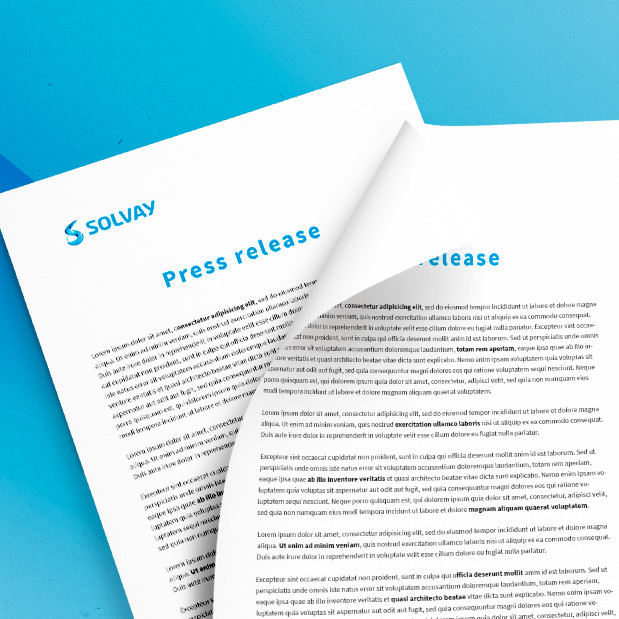 Solvay Group and the Petroleum Institute join forces to bring cutting-edge technologies to Abu Dhabi oil fields
Abu Dhabi, United Arab Emirates, Thursday June 2nd, 2016--- Solvay Group recently announced signing a technical research services agreement with the Petroleum Institute University and Research Center (PI). Under the agreement, PI will establish an automated chemical enhanced oil recovery (EOR) formulation laboratory in Abu Dhabi. The laboratory will replicate proprietary robotic technologies and workflows that have been developed by Solvay in its Laboratory of the Future (LOF). These technologies and workflows have been successfully implemented in some of the world's most challenging oil fields.
Under the agreement, PI will utilize Solvay's extensive market know-how and expertise to customize and optimize chemical systems for the unique Abu Dhabi oil fields. Solvay's high-end technology equipment will be installed in PI's brand new R&D facility, where PI staff will be trained on Solvay's LOF. PI and Solvay intend to establish a long-term collaborative partnership with the aim of bringing the latest EOR technologies to the fields of Abu Dhabi through joint research and field applications. 
David Sorin, Vice-President EOR of Solvay, said "Solvay has made considerable investments in the past decade to develop innovative technologies in the field of EOR, and we are honored that PI recognized our technological leadership. This agreement demonstrates our commitment to developing long-term relationships with our key partners, including through the transfer of sensitive technology. We believe this partnership will help accelerate the deployment of EOR technology in Abu Dhabi's challenging oil fields, and will support ADNOC in materializing its ambitious 70% recovery target."
Dr. Thomas J. Hochstettler, President of the Petroleum Institute, said "With the addition of an automated Chemical EOR Formulation Laboratory in The Petroleum Institute Research Center through this partnership with Solvay, the PI is reinforcing previous efforts in EOR research particularly in the domains of chemical EOR, hybrid EOR and conformance processes which may have a significant impact on ADNOC's strategy to reach its challenging oil recovery target (70% recovery).  Implementing this cutting-edge unique screening platform to  our Petroleum Institute Research Center of  will not only facilitate the selection of chemical products adapted to numerous research applications but will also contribute to the development of an innovation skillset for our students, undergraduate and graduate alike. "
Dr. Marc Michel Durandeau, Senior Vice President Research & Development said, "The Petroleum Institute is proud to have Solvay as a partner with us to share some advance technologies and to develop together innovative research ideas to improve the efficiency of EOR processes.  The implementation of this unique automated formulation platform at PI will be the first tool to develop the research synergy between Solvay, PI and ADNOC group companies, combining the experience of a chemical manufacturer with those of academic researchers and engineers in the field. This type of collaboration should shorten the time between the discovery of efficient innovative processes and their development and deployment in the field. "
Solvay is a global chemical company, leader in the field of solutions for the oil & gas industry. In 2010, it created the EOR Alliance® with IFP Energies nouvelles and Beicip-Franlab to accelerate the deployment of EOR technology through the provision of integrated solutions and the development of innovative, cost-efficient technologies. http://www.eor-alliance.com/news 
About The Petroleum Institute
The Petroleum Institute University and Research Center (PI) was established in Abu Dhabi, the capital of the United Arab Emirates in 2001 with a goal of becoming a world-class institution in both engineering education and energy industry research. PI currently has nearly 2000 undergraduate and graduate students, over 200 faculty, and has quickly become a leading teaching and research institution in the Middle East region. The PI's sponsors and affiliates include the Abu Dhabi National Oil Company (ADNOC) and four major international oil companies that include BP, Japan Oil Development Company, Shell and Total. The campus has modern instructional laboratories and classroom facilities, and will soon host a major research center, the PI Research Center (PIRC) scheduled to open in 2015.
An international chemical and advanced materials company, Solvay assists its customers in innovating, developing and delivering high-value, sustainable products and solutions which consume less energy and reduce CO2 emissions, optimize the use of resources and improve the quality of life. Solvay serves diversified global end markets, including automotive and aerospace, consumer goods and healthcare, energy and environment, electricity and electronics, building and construction as well as industrial applications. Solvay is headquartered in Brussels with about 30,900 employees spread across 53 countries. It generated pro forma net sales of € 12.4 bn in 2015, with 90% made from activities where it ranks among the world's top 3 players. Solvay SA (SOLB.BE) is listed on Euronext in Brussels and Paris (Bloomberg: SOLB:BB - Reuters: SOLB.BR).
Embed code