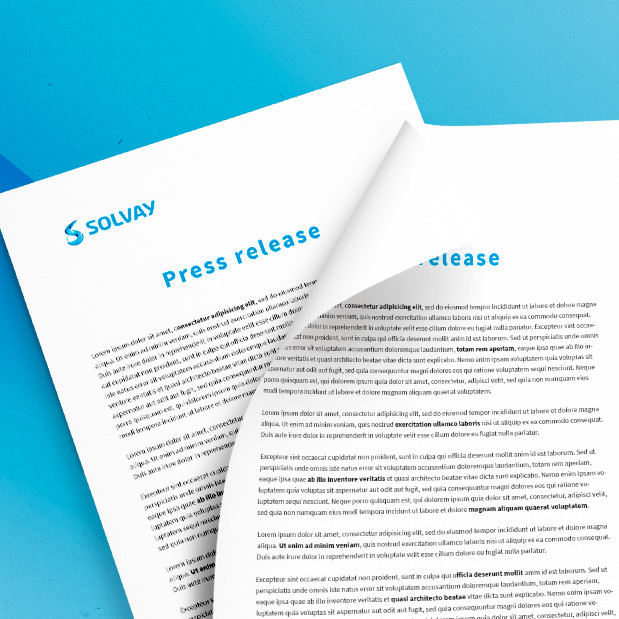 Solvay raises prices for its hexylene glycol (HGL)
Brussels, February, 2019 - Solvay raises prices by 285 € per ton for its hexylene glycol (HGL) in Europe, Asia, North America and in certain countries in Latin America effective for orders shipped on or after March 1st, 2019.  
This measure reflects the increase of production costs. All existing contracts remain honoured or as contracts otherwise allow. 
The price adjustment will allow Solvay to continue to serve customers in a secure and reliable manner. 
Solvay is an advanced materials and specialty chemicals company, committed to developing chemistry that addresses key societal challenges. Solvay innovates and partners with customers worldwide in many diverse end markets. Its products are used in planes, cars, batteries, smart and medical devices, as well as in mineral and oil and gas extraction, enhancing efficiency and sustainability. Its light weighting materials promote cleaner mobility, its formulations optimize the use of resources and its performance chemicals improve air and water quality. Solvay is headquartered in Brussels with around 26,800 employees in 61 countries. Net sales were €10.1 billion in 2017, with 90% from activities where Solvay ranks among the world's top 3 leaders, resulting in an EBITDA margin of 22%. Solvay SA (SOLB.BE) is listed on Euronext Brussels and Paris (Bloomberg: SOLB.BB - Reuters: SOLB.BR) and in the United States its shares (SOLVY) are traded through a level-1 ADR program. Financial figures take into account the announced divestment of Polyamides.
Solvay Coatis produces and markets phenol and derivatives, oxygenated solvents and polyamide intermediates. Its products are used by customers from all continents in the markets of paints and coatings, automotive, adhesives, cosmetics, environmental scents, domestic and institutional cleaning, construction, plywood and laminates, castings, leather, footwear, paper and cellulose, among others. Solvay Coatis has production units and laboratories for the development of new products and applications in Paulínia (Brazil), as well as commercial offices in Europe, Asia and North America
 
Media Relation contacts