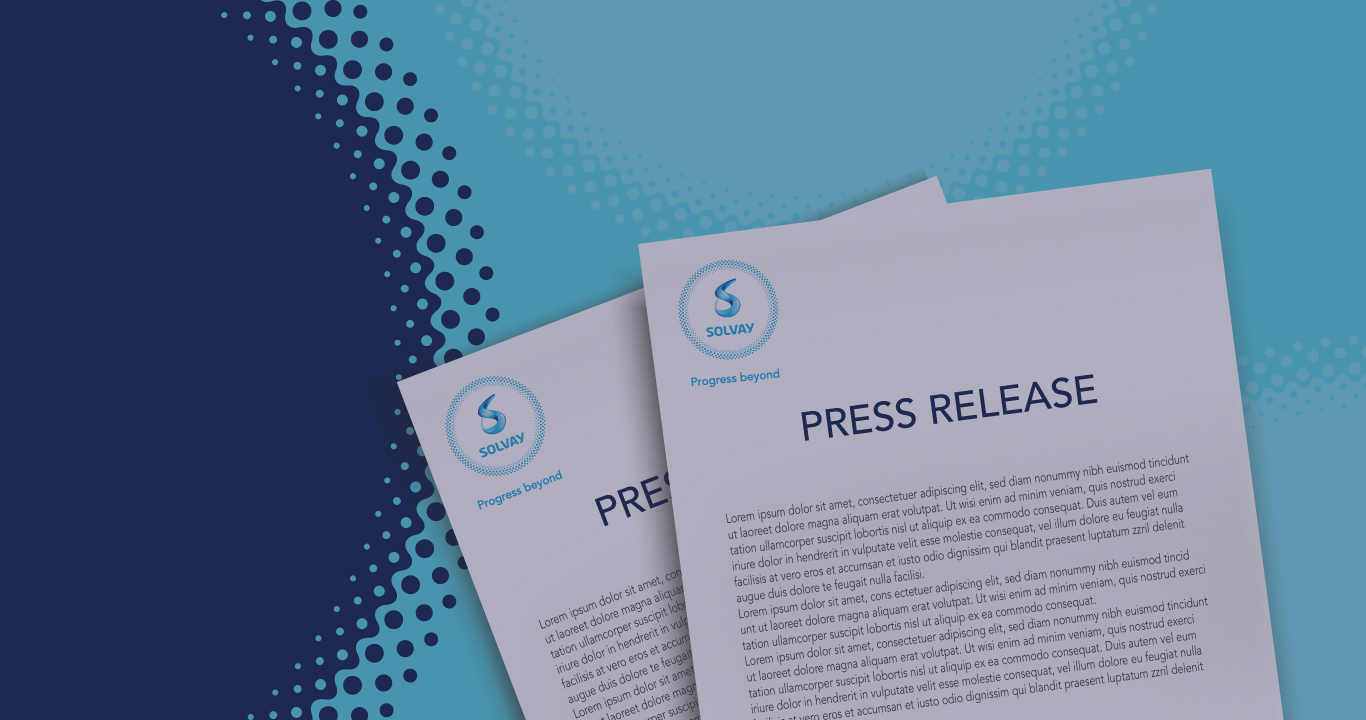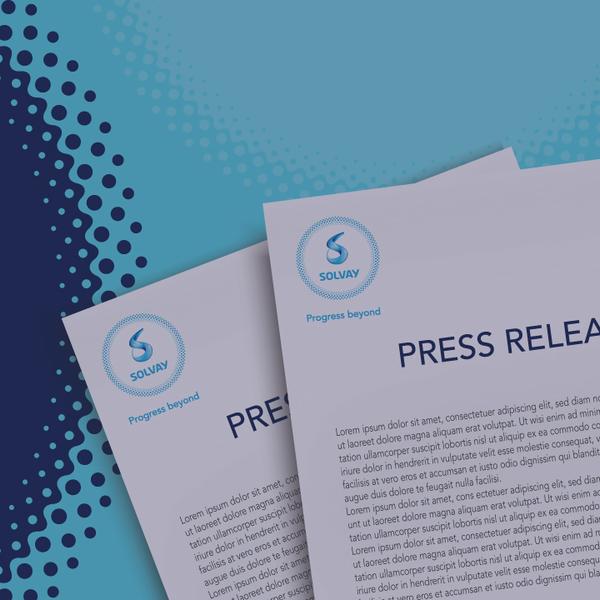 Solvay restates financial information and confirms 2014 outlook
Highlights
Eco Services reported as discontinued operations as of Q3 2014
Updated allocation of shared Function costs to Global Business Units
Growth outlook for 2014 confirmed 
Brussels, October 9, 2014 --- Solvay publishes quarterly unaudited restated financial information for the first six months ended on June 30, 2014 and for the full year 2013, taking into account the upcoming sale of its U.S-based Eco Services business.

On July 31, 2014 Solvay announced an agreement to sell its Eco Services' sulfuric acid virgin production and regeneration business to affiliates of CCMP Capital Advisors, LLC. The transaction should be completed in the fourth quarter of the year, with most closing conditions having been met at this stage.  As a consequence, Solvay will report Eco as "Assets held for sale" and "Discontinued operations" as of the third quarter of this year.
Based on these changes, Solvay's consolidated REBITDA for 2013 and for the first six months of 2014 is restated at respectively € 1,611 million and € 911 million, compared to € 1,704 million and € 953 million reported before the discontinuation of Eco Services.
Following portfolio changes over the past two years, Solvay is also restating the segment information by updating the allocation of the shared Functions' services costs in its Corporate & Business Services ("CBS") unit to the Global Business Units. That reallocation primarily concerns unallocated residual costs that arise when the Group divests businesses, less savings that have been delivered. Cost reductions programs will continue to feature prominently in Solvay's excellence programs.
Growth outlook for 2014 confirmed
Solvay reiterates its confidence that 2014 should show good operating performance, in line with its mid-term growth objectives. The Group confirms its guidance and expects high single-digit year-on-year REBITDA growth in 2014 at prevailing foreign exchange rates, based on the restated 2013 and 2014 reference periods.
For more information on the YTD 2014 and FY 2013 restated figures please click on the following link:
HTTP://WWW.SOLVAY.COM/EN/INVESTORS/INDEX.HTML
Solvay aims to give, as much as possible, advance notice of future restatements. Apart from further changes in IFRS, the Group only expects significant future portfolio changes to impact the presentation of the results.

Solvay will publish its third-quarter 2014 earnings on November 13, 2014.

DOWNLOAD THIS PRESS RELEASE WITH ALL THE ANNEXES

Follow us on twitter @SolvayGroup     

As an international chemical group, 
SOLVAY
 assists industries in finding and implementing ever more responsible and value-creating solutions. Solvay generates 90% of its net sales in activities where it is among the world's top three players. It serves many markets, varying from energy and the environment to automotive and aeronautics or electricity and electronics, with one goal: to raise the performance of its clients and improve society's quality of life. The group is headquartered in Brussels, employs about 29,400 people in 56 countries and generated 9.9 billion euros in net sales in 2013. Solvay SA is listed as 
SOLB.BE
 on 
NYSE Euronext
 in Brussels and Paris (Bloomberg: 
SOLB:BB
 - Reuters: 
SOLB.BR
).