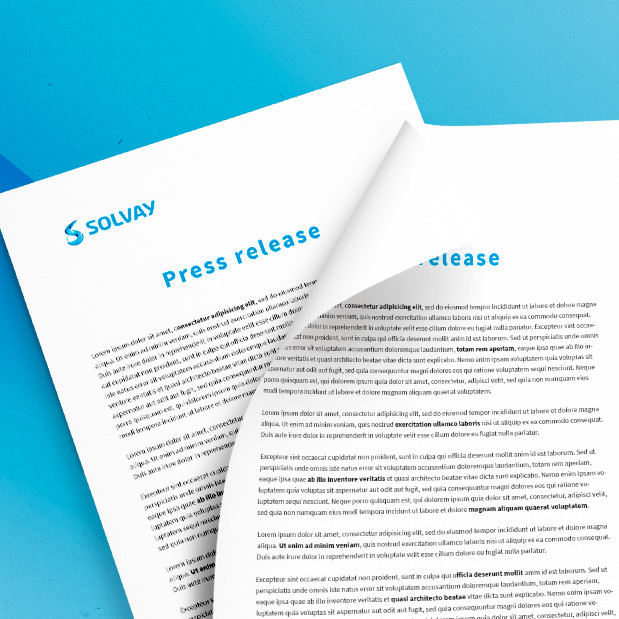 Solvay Sharing Its Market Insights and Expertise at the 2017 SME Annual Conference & Expo
Woodland Park, 16 February 2017 – Solvay Mining Solutions will share its market insights and expertise at the 2017 SME Annual Conference & Expo from 19 to 22 February 2017 at the Colorado Convention Center. The 2017 SME Annual Conference & Expo provides a forum for industry professionals to share innovative ideas, best practices and cutting-edge research in more than 120 sessions.

Solvay's experts will share developments in mining reagents and their application in four presentations:
 
• Molybdenum Solvent Extraction Using CYANEX® 600 Extractant
        Tue Feb 21 | 3:45pm | Room 705
 
• Water Chemistry Effects on Flotation of Gold Ores: Role of Salinity, Ca2+ and Mg2
        Wed Feb 22 | 9:05am | Room 707
 
• New Reagent Schemes for Improved Metallurgy in Cu-Ni Ore Flotation
        Wed Feb 22 | 9:25am | Room 707
 
• Effect of Aspect Ratio and Size Of Non-Sulfide Gangue in Flotation
        Wed Feb 22 | 10:05am | Room 707
Solvay Mining Solutions' portfolio of advanced mining reagents includes ACORGA® and CYANEX® extractants, and AEROPHINE® flotation collectors among others. Some of the largest copper pro-ducing mines in the world use ACORGA® copper extractants. AEROPHINE® flotation collectors are unique among sulfide mineral flotation reagents. They selectively recover precious metals while maximizing recoveries and improving overall plant kinetics.

Solvay Mining Solutions is a part of the Solvay Technology Solutions global business unit (GBU). Solvay's Technology Solutions GBU incorporates the Mining Solutions, Phosphorous Specialties, and Additive Technologies business lines. The combination of these businesses affords an oppor-tunity for each business to maintain its unique leadership role while creating a strong, synergistic organization built with a team of experienced professionals focused on customer collaboration and intelligent innovation. To learn more about Solvay's Mineral Processing, Industrial Minerals and Metal Extraction portfolios and capabilities, visit us at the SME, booth number #1509.
An international chemical and advanced materials company, Solvay assists its customers in innovating, developing and delivering high-value, sustainable products and solutions which consume less energy and reduce CO2 emissions, optimize the use of resources and improve the quality of life. Solvay serves diversified global end markets, including automotive and aerospace, consumer goods and healthcare, energy and environment, electricity and electronics, building and construction as well as industrial applications. Solvay is headquartered in Brussels with about 30,900 employees spread across 53 countries. It generated pro forma net sales of € 12.4 bn in 2015, with 90% made from activities where it ranks among the world's top 3 players. Solvay SA (SOLB.BE) is listed on Euronext in Brussels and Paris (Bloomberg: SOLB:BB - Reuters: SOLB.BR).