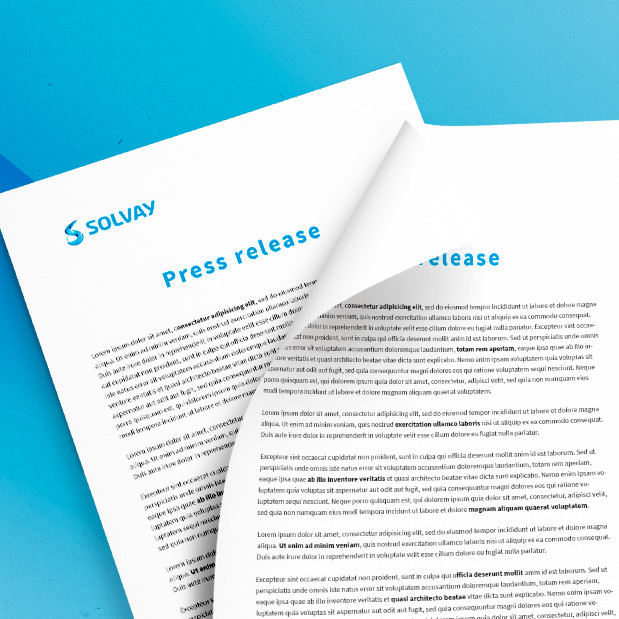 Solvay to stop a Polymer production line in France
Lyon, France - May 28, 2013 --- Solvay Polyamide & Intermediates has decided to temporarily stop one of its three production lines on Belle-Etoile industrial platform in Saint-Fons, France. Belle-Etoile facility is dedicated to the manufacturing of the Company Nylon 6.6 polymer product range Stabamid®.

This decision will be maintained until better economic conditions are recovered. "Worldwide Nylon market is encountering a series of structural and short-term events with lasting overcapacities, escalating raw materials and energy costs and fierce competition" explained Yannick Adnot, Vice President Europe.



Solvay Polyamide & Intermediates

strives continuously to counteract this situation with productivity programs and new developments as illustrated by the recent announcement on PA 6.10 new range polymers, confirming its long term commitment to Nylon markets.



Polyamide & Intermediates

, one of the world's leading players in Adipic Acid-based intermediates and in Polyamide 6.6, responds to challenges and opportunities in the automotive, consumer goods, industrial equipment, construction and electrical & electronic component markets. The GBU is one of the few market operators to control the entire Polyamide chain, from the initial upstream stages (production of Adipic Acid and HMD-based intermediates) to downstream operations (Polymers). Working closely with its customers, P&I boasts a global presence – with seven industrial sites and three R&D centers – to provide manufacturers with increasingly adapted solutions.

As an international chemical group, SOLVAY assists industries in finding and implementing ever more responsible and value-creating solutions. The Group is firmly committed to sustainable development and focused on innovation and operational excellence. Solvay serves diversified markets, generating 90% of its turnover in activities where it is one of the top three worldwide. The group is headquartered in Brussels, employs about 29,000 people in 55 countries and generated 12.4 billion euros in net sales in 2012. Solvay SA SOLB.BE) is listed on NYSE Euronext in Brussels and Paris (Bloomberg: SOLB.BB - Reuters: SOLBt.BR).




Contacts
Media Relations
Anne-Elisabeth Mourey
+33 4 26 19 70 58