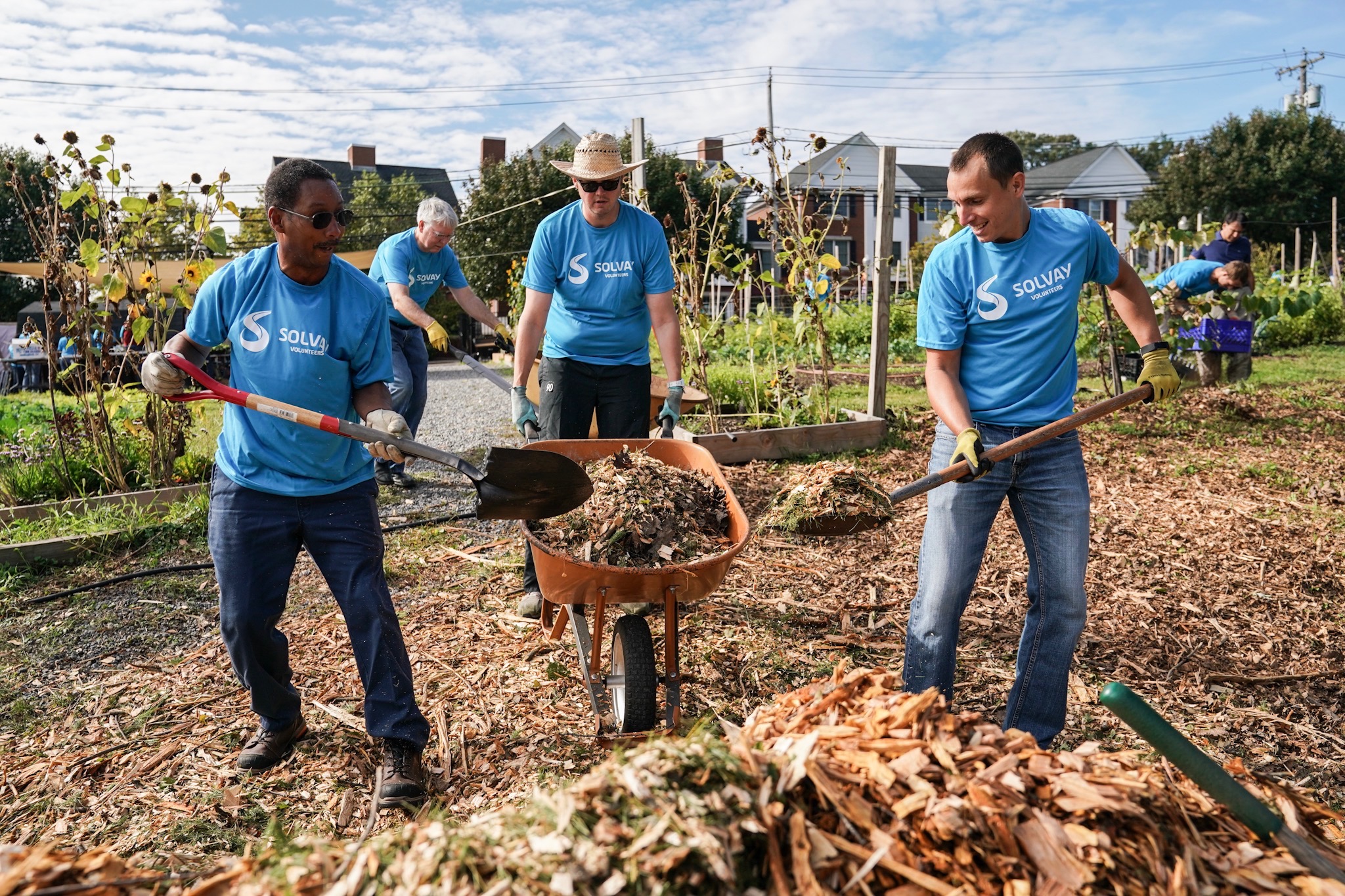 Solvay unites for global mobilization on Citizen Day
With Citizen Day, Solvay lives out its Purpose
Citizen Day aims to give Solvay employees around the world the opportunity to engage in actions with local communities. This event was created in 2019 to reinforce our Purpose of bonding people, ideas and elements to reinvent progress, and to act as ONE team for ONE planet.
Citizen Day is also part of Solvay's ambition to align with the United Nations' Sustainable Development Goals (SDGs), and a way to pursue the Group's commitment to fostering positive change in the world through science, true to the vision of our founder Ernest Solvay, nearly 160 years ago. 
No state, no individual group of any kind, can act alone to solve these enormous challenges. Strength is in numbers! Collective, collaborative action is the only way to build a responsible future.
Solvay CEO
Let biodiversity bloom again
Solvay Citizen Day 2021 focuses on biodiversity: all around the globe, Solvay employees are all invited to participate on site or remotely in the activities organised to raise awareness on the topic and act for biodiversity. It's not too late to make a difference!
This third edition builds on the success of the first Citizen Day in 2019 that focused on protecting the environment and to which 25,000 Solvay people participated in 90% of our sites. The following year in a virtual event to accommodate the pandemic, Solvay employees reached out to some 4 million students worldwide, sharing their real-life expertise to promote education in science and technology. We are acting locally to impact globally.
Discover more below!
Connecting dots between business and sustainability
Solvay One Planet
We raise the bar in response to climate change, resource scarcity and creating a better life