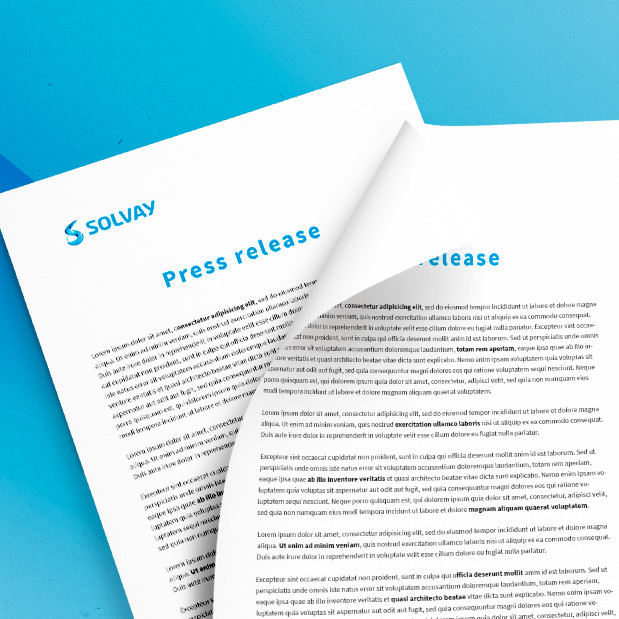 Mubadala and Cytec Announce Strategic Collaboration
December 10, 2013 – Woodland Park, NJ and Abu Dhabi, UAE- Mubadala Development Company (Mubadala), the Abu Dhabi-based investment and development company and  Cytec Industries (NYSE: CYT), today announced they have entered into a Strategic Collaboration Agreement. The collaboration will support the establishment of an advanced aerospace material ecosystem in the UAE.
Mubadala and Cytec are exploring opportunities to support the ongoing development of the aerostructures industry in the emirate of Abu Dhabi in the UAE. This includes evaluating the creation of prepreg manufacturing capabilities in the emirate, with the commitment of major aircraft OEMS to provide the requisite assistance and qualifications.  The intent of the Strategic Collaboration Agreement is formalizing the working structure between both parties to discuss the key areas for development of prepreg manufacturing, applications development capabilities and people development in the UAE.
Homaid Al Shemmari, Executive Director or Mubadala Aerospace, Communications Technology and Defense Services commented: "This collaboration with Cytec will contribute positively to Mubadala's efforts in creating a complete aerospace supply chain in Abu Dhabi as we remain focused on becoming a leading industry partner in the development of next generation commercial aircraft."
Shane Fleming, Cytec CEO, commented: "Cytec's collaboration with Mubadala is consistent with our growth strategy. This alliance benefits the expansion of aerospace in emerging regions of the world, and we are excited to support the development of new composite applications."
The composite content of next-generation aircraft continues to grow tremendously as manufacturers such as large commercial transport and other sectors look to reduce weight and improve fuel efficiency.  Cytec and Mubadala will work together to promote their superior technologies and engineering efforts for selected high-performance carbon composites applications in the structural materials aerospace market.
Cytec Corporate Profile
Cytec's vision is to deliver specialty material and chemical technologies beyond our customers' imagination. Our focus on innovation, advanced technology and application expertise enables us to develop, manufacture and sell products that change the way our customers do business. Our pioneering products perform specific and important functions for our customers, enabling them to offer innovative solutions to the industries that they serve. Our products serve a diverse range of end markets including aerospace and industrial materials, mining and plastics.
About Mubadala Development Company
Established and owned by the Government of Abu Dhabi, the company's strategy is built on the creation of partnerships and on long-term, capital-intensive investments that deliver strong financial returns and tangible social benefits for the Emirate of Abu Dhabi, and that contribute to the growth and diversification of its economy.
Mubadala brings together and manages a multi-billion dollar portfolio of local, regional and international investments and partners with leading global organizations to operate businesses across a wide range of industry sectors. These include aerospace, semiconductors, metals & mining, oil & gas, renewables, information & communications technology, healthcare, real estate & infrastructure, and services. 
For more information about Mubadala please visit

www.mubadala.com

.
Media Contacts
Jodi Allen
Investor Relations
Tel: 1.973.357.3283
jodi.allen@cytec.com
Katherine Vaiente
Global Marketing Communications Manager
Tel: 1.480.730.2310
Katherine.Vaiente@cytec.com
Claire Michel
Industrial Materials Marketing Communications
Tel: 44.1773.766200
claire.michel@cytec.com