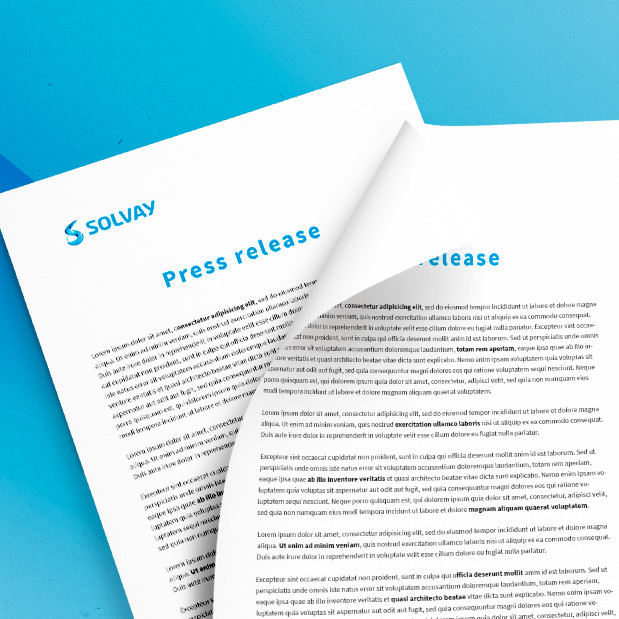 Solvay and Accsys strengthen collaboration to accelerate marketing of sustainable Accoya® wood
Freiburg, November 26, 2015---Solvay and Accsys Technologies PLC have strengthened their cooperation agreement to accelerate the development and marketing of Accoya®, a high performance wood, ideal for outdoor use and challenging applications due to a technology that modifies sustainably sourced timber through a process called acetylation.
Under the terms of this agreement, Accsys will gradually double the existing manufacturing capacity at Accsys' site in Arnhem, the Netherlands, to 80,000 cubic meters per year, funded in part by a loan from Solvay. Solvay has obtained rights to market Accoya as of January 1, 2016, concentrating on 22 countries, with Accsys providing sales and marketing services to Solvay. 
"Accoya® wood matches or exceeds the durability and dimensional stability of the best tropical hardwoods and has been certified repeatedly for its sustainability," said Philippe Rosier, President of Solvay Acetow. "This strengthened agreement with Accsys fits perfectly with Solvay's commitment to respond challenge of resource scarcity and the promotion of use of materials that can be recycled."
As a result of the increased manufacturing capacity in Arnhem, sales are expected to be achieved for Accoya in a faster timescale than would otherwise be possible. 
Sourced from sustainable FSC certified wood, Accoya® is based upon acetylated wood technology which modifies the chemical structure of natural wood and makes it more resistant to water and fungous.
SOLVAY ACETOW is a cellulose acetate tow leader in filtration applications for consumer goods as well as in plastic and textile. Acetow is a worldwide producer with five production sites and has almost a century of experience in his core competence acetylation. Its innovation strategy is based on two pillars: improving core business and diversification. 

As an international chemical group, SOLVAY assists industries in finding and implementing ever more responsible and value-creating solutions. Solvay generates 90% of its net sales in activities where it is among the world's top three players. It serves many markets, varying from energy and the environment to automotive and aeronautics or electricity and electronics, with one goal: to raise the performance of its clients and improve society's quality of life. The group is headquartered in Brussels, employs about 26,000 people in 52 countries and generated 10.2 billion euros in net sales in 2014. Solvay SA (SOLB.BE) is listed on EURONEXT Brussels and EURONEXT Paris (Bloomberg: SOLB:BB - Reuters: SOLB.BR).