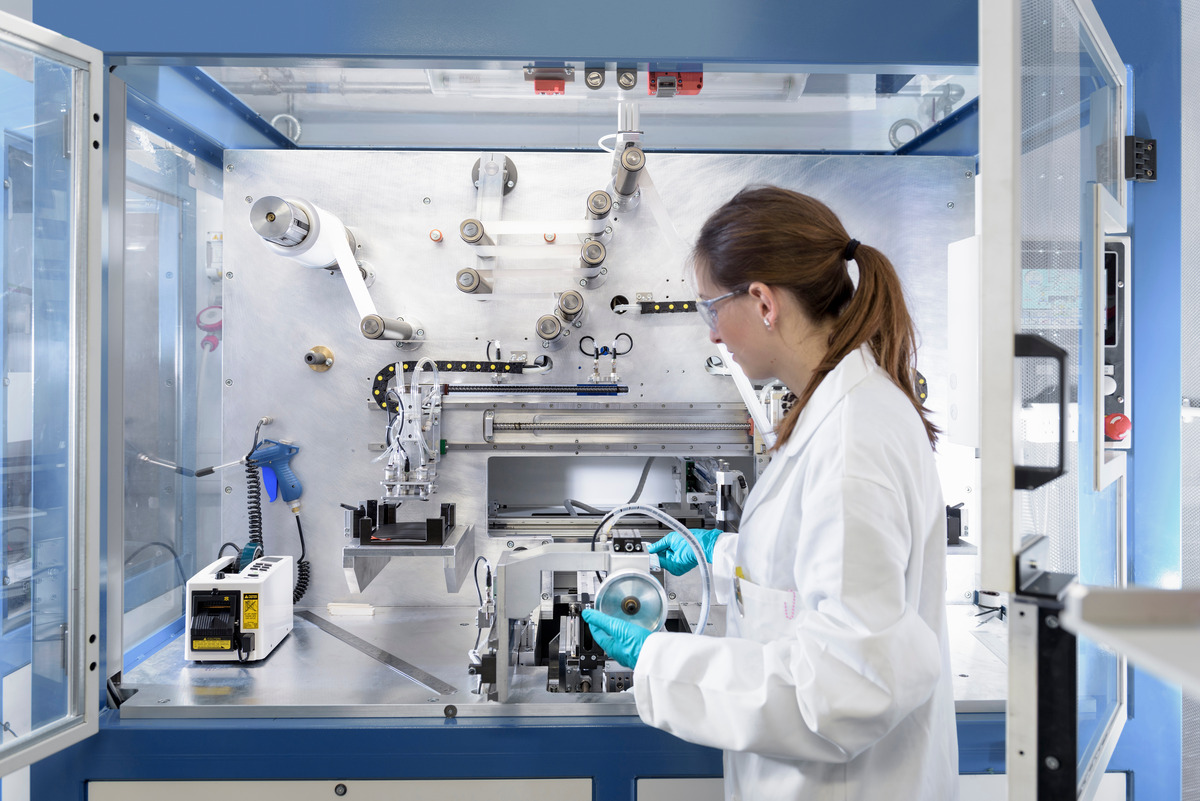 Solvay and its partner Veolia set up demo plant for recycling battery metals
After the announcement of their circular economy consortium with Groupe Renault to preserve resources across the electric vehicle battery value chain, Solvay and Veolia now move to the next concrete step of their project.
Brussels, July 5th, 2021. As part of their partnership to enable the circular economy of EV battery metals in Europe through closed-loop recycling, Veolia and Solvay have entered a Joint Operation Agreement to begin their collaboration in a demonstration phase.
Solvay and Veolia's joint innovative technology will enable strategic metals from used EV batteries to be extracted and refined into high-purity metals ready to be reused in new batteries. As lithium-ion battery production in Europe is expected to increase drastically, the project aims to reduce the environmental footprint of future EV batteries while securing a local supply source for critical raw materials.
At this stage, the proof of concept has successfully demonstrated Solvay's hydrometallurgical process' ability to purify cobalt, lithium and nickel after Veolia's chemical extraction process from shredded battery cells ("black mass"). The next step is to validate and optimize the process in a pre-industrial setting by running a scaled-down production unit.
The demonstration plant will feature and operate all the units of operation of the industrial process, including the dissolution of the metals contained in the incoming black mass, the separation, concentration, purification of individual metal elements, and finally their transformation into high-purity metal salts responding to the specifications of cathode active materials producers.  
Different locations of the demonstration plant are still being evaluated, but the two companies already confirmed that the unit will be located in France. The companies benefit from public funding from the French government, on top of their own investments in this important project. The design, permits, utilities and equipment of the plant is to start this year. 
"I am delighted to see this project move forward and advance on circularity and cleaner mobility, with this joint operation agreement, we are reaching the next step of our alliance with Veolia and moving to the demonstration plant phase, which is the longest and most critical phase of the project. It aims to qualify the end-products of recycled pure metals. With this partnership, we have a fantastic opportunity to build a greener battery ecosystem."
Solvay CEO
The existing Veolia and Solvay partnership, leveraging Solvay's expertise in the chemical extraction of battery metals and Veolia's experience in lithium-ion battery dismantling and recycling, was created in September 2020. In March 2021, Groupe Renault joined the consortium, a key player in the EV market with a long-standing involvement in the circular economy and in the life cycle of EV batteries.
About Veolia
Veolia group is the global leader in optimized resource management. With nearly 179,000 employees worldwide, the Group designs and provides water, waste and energy management solutions which contribute to the sustainable development of communities and industries. Through its three complementary business activities, Veolia helps to develop access to resources, preserve available resources, and to replenish them. In 2019, the Veolia group supplied 98 million people with drinking water and 67 million people with wastewater service, produced nearly 45 million megawatt hours of energy and treated 50 million metric tons of waste. Veolia Environnement (listed on Paris Euronext: VIE) recorded consolidated revenue of €27.189 billion in 2019 (USD 29.9 billion).
About Solvay
Solvay is a science company whose technologies bring benefits to many aspects of daily life. With more than 24,100 employees in 64 countries, Solvay bonds people, ideas and elements to reinvent progress. The Group seeks to create sustainable shared value for all, notably through its Solvay One Planet plan crafted around three pillars: protecting the climate, preserving resources and fostering  better life. The Group's innovative solutions contribute to safer, cleaner, and more sustainable products found in homes, food and consumer goods, planes, cars, batteries, smart devices, health care applications, water and air purification systems. Founded in 1863, Solvay today ranks among the world's top three companies for the vast majority of its activities and delivered net sales of €10.2 billion in 2019. Solvay is listed on Euronext Brussels (SOLB) and Paris and in the United States, where its shares (SOLVY) are traded through a Level I ADR program. Learn more at www.solvay.com.