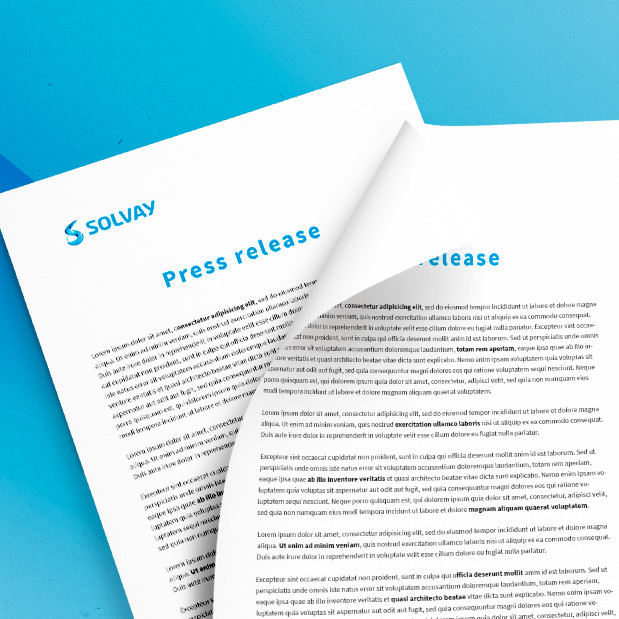 Solvay completes divestment of its Neolor® business to Baotou Hongbo Te Technology Co., Ltd. (HBT)
Hannover – December 15, 2016 --- Solvay has completed the sale of its Neolor® business to the Baotou Hongbo Te Technology Co., Ltd. (HBT) as its Special Chem Global Business Unit (GBU) is refocusing its activities on selective high value-added segments in the growing automotive and electronics markets.
The divestment entails all of GBU Special Chem's Neolor® main equipment to produce Neolor® products and the exclusive use of the specially-designed equipment. Furthermore, HBT acquires the intellectual property (IP) associated with the Neolor® business and the commercial activities, as well as its marketing know-how.
Neolor® is a unique range of rare earths inorganic plastic coloration pigments, that combine heat and weather resistance, UV absorption and infra-red reflection properties. The range is available in three colors - light orange, orange and red and has excellent heat stability, migration resistance and light stability; it's the ideal solution for a variety of plastics, including polypropylene, polyamide, polycarbonate, polysulfide, ABS, ABS/ASA, ASA/PC, PC/PBT, ABS/PA and PU.
Solvay Special Chem is world leader in selected specialties based on Fluorine, Rare Earths, Strontium and Barium. The GBU leverages its distinctive knowledge to provide specialized products and solutions to selected industries, such as: rare earth-based formulations for use in automotive catalysts, luminophores and polishing; NOCOLOK® fluxes for automotive heat exchangers; Solkane® 365 as foam blowing agent in thermal insulation foams; fluorinated intermediates for agrochemicals and pharmaceuticals; process chemicals for semiconductors; barium salts for electronic passive components, etc.

An international chemical and advanced materials company, Solvay assists its customers in innovating, developing and delivering high-value, sustainable products and solutions which consume less energy and reduce CO2 emissions, optimize the use of resources and improve the quality of life. Solvay serves diversified global end markets, including automotive and aerospace, consumer goods and healthcare, energy and environment, electricity and electronics, building and construction as well as industrial applications. Solvay is headquartered in Brussels with about 30,000 employees spread across 53 countries. It generated pro forma net sales of € 12.4 bn in 2015, with 90% made from activities where it ranks among the world's top 3 players. Solvay SA (SOLB.BE) is listed on Euronext in Brussels and Paris (Bloomberg: SOLB:BB - Reuters: SOLB.BR).