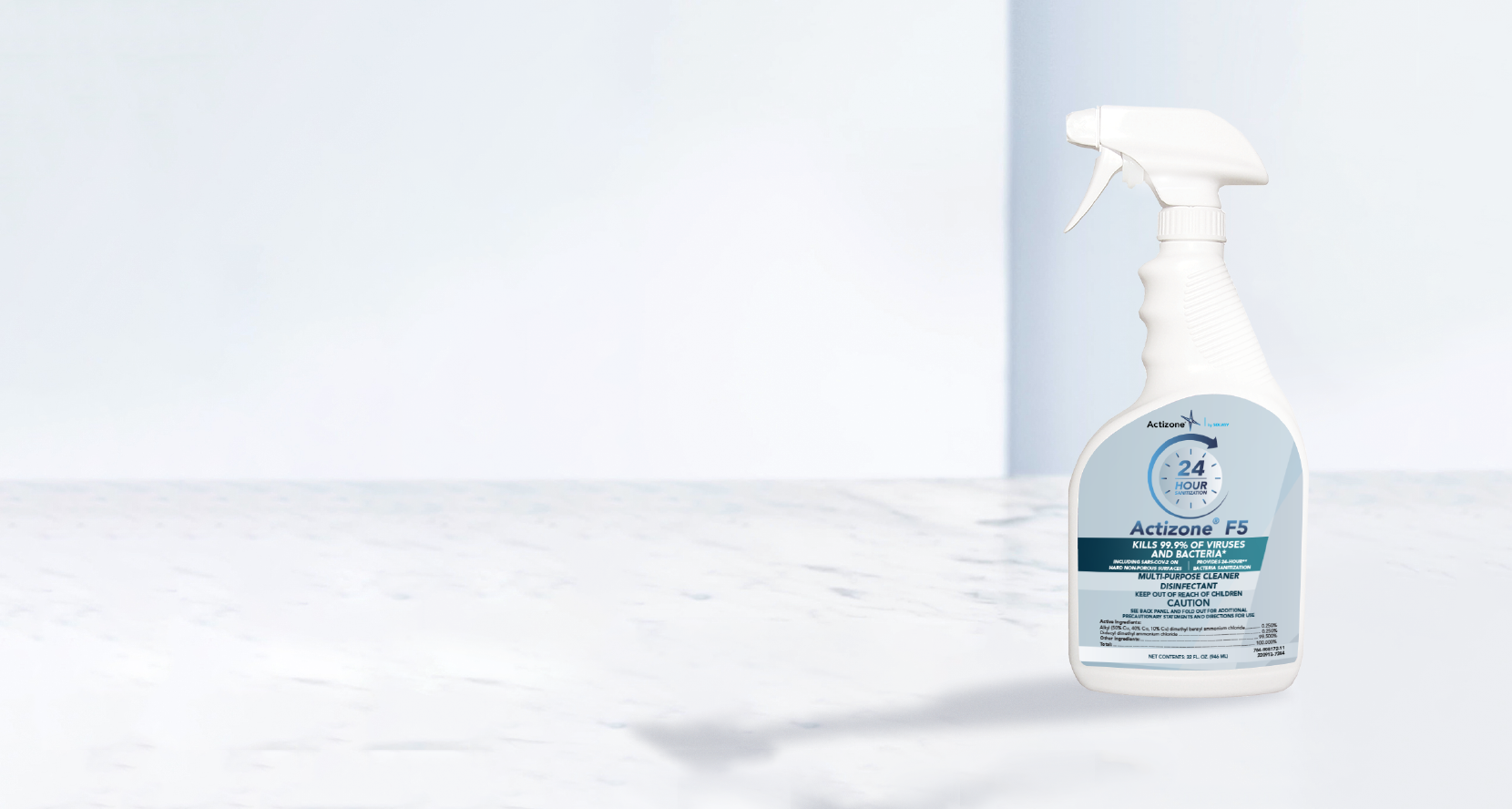 Solvay completes US registration process for Actizone® F5
Actizone® F5, Solvay's innovative 24-hour antimicrobial sanitizing technology, is now fully approved in the United States.
Solvay announced that Actizone® F5, which was successfully launched in the EU and approved by the Environmental Protection Agency (EPA) in November 2021, has now completed registrations within all fifty US states. This ready-to-use broad-spectrum disinfectant for hard surfaces1 with revolutionary 24-hour antimicrobial sanitization2, is now therefore available in the United States*.
"Actizone® F5 is an important step forward for consumers, businesses, and institutions in helping them maintain health standards and offer protection against a wide range of bacteria and viruses, including cold and flu viruses, monkeypox and ebola viruses3, and variants of SARS-CoV-24" said Oliver Hufer, Executive Vice President and General Manager, Actizone®. "We are delighted to know that it is now available for customers in the United States to help protect them during their daily personal and professional lives."
Actizone® F5, a residue-free 24-hour sanitizing technology, is designed specifically to combine efficient cleaning performance together with the one-step disinfection of harmful bacteria and viruses. This infection-prevention product kills 99.9% of harmful bacteria and viruses, including rotaviruses, while eliminating 99.9% of bacteria for 24 hours. Now, thanks to this breakthrough technology, US customers can join people around the globe who enjoy peace of mind and feel more confident.
*The United States Environmental Protection Agency (EPA) has approved the registration of Actizone® F5 (EPA Reg. No 4564-27). Any sale of Actizone® F5 in a particular country or local jurisdiction shall be solely on the basis of approved registration(s), and any claims regarding Actizone® F5 in a particular jurisdiction shall be addressed solely by the laws and approval of Actizone® F5 in that jurisdiction.  This is not intended to promote, sell or recommend the sale or use of Actizone® F5 in countries in which it is not registered yet, including Canada. Successful Actizone® product registration in any jurisdiction, including with EPA, does not constitute endorsement by EPA or any other competent authority.
1 When used as directed on hard non-porous, non-food-contact surfaces.
2 Effective against Staphylococcus aureus, Klebsiella aerogenes. 
3 List Q - Disinfectants for emerging viral pathogens.
4 List N - Disinfectants for coronaviruses (COVID-19).
Related media
Contact us
Enrico Zanini
Marketing Communications Manager - Consumer Goods & Healthcare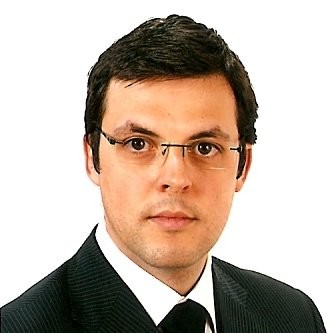 Wissem Chambazi
Global Communications Officer - Healthcare, Home & Personal Care
About Solvay
Solvay is a science company whose technologies bring benefits to many aspects of daily life. With more than 21,000 employees in 63 countries, Solvay bonds people, ideas and elements to reinvent progress. The Group seeks to create sustainable shared value for all, notably through its Solvay One Planet plan crafted around three pillars: protecting the climate, preserving resources and fostering  better life. The Group's innovative solutions contribute to safer, cleaner, and more sustainable products found in homes, food and consumer goods, planes, cars, batteries, smart devices, health care applications, water and air purification systems. Founded in 1863, Solvay today ranks among the world's top three companies for the vast majority of its activities and delivered net sales of €9 billion in 2021. Solvay is listed on Euronext Brussels (SOLB) and Paris. Learn more at www.solvay.com.