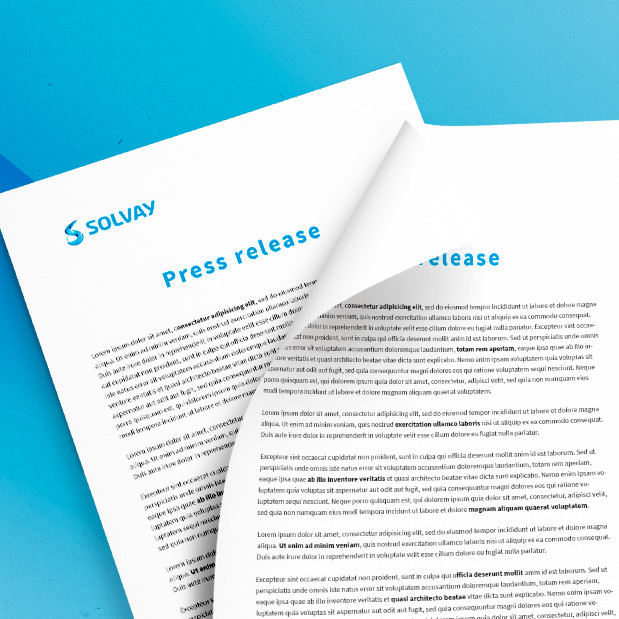 Solvay inaugurates German specialty surfactant plant, expanding capacities close to markets and customers
Genthin, Germany, Sept. 10th, 2014 – Solvay has inaugurated its specialty surfactants plant at the industrial park in Genthin, Germany, placing it in an excellent position to meet customer requirements in the fast-growing Central & Eastern European markets for Home & Personal, Agrochemicals and Oil & Gas markets. 
The inauguration of the plant, close to Berlin, took place in the presence of key customers, local officials and the Minister President of Saxony-Anhalt, Dr. Reiner Haseloff. 
Today's inauguration marks the establishment of the first production unit of Solvay's Global Business Unit Novecare in Germany and further expands Solvay's regional presence, underscoring its commitment to the German domestic as well as neighboring central and eastern European markets.
"This investment illustrates our commitment to bolster our leading positions in specialty surfactants in Europe and to support the development of our customers with innovative specialty solutions," said Emmanuel Butstraen,Solvay Novecare President. 
The expanded production capacities will enable Solvay to meet the growing demand for amphoteric surfactants from local customers and enhance its service level. The plant will create some 30 new jobs.
Solvay Novecare operates 37 sites worldwide, with six plants based in Europe, along with seven Research & Innovation centers.
"Germany is among the most important countries to drive our growth in the Central European region. The coming on stream of this plant adds to Novecare's European manufacturing footprint and strengthens our competitive advantages," said Patrice Pinsard, Vice President and General Manager EMEA, Solvay Novecare.
"We are happy that Solvay as an international Chemical Group is investing in Genthin," said Dr. Reiner Haseloff. Minister President of Saxony-Anhalt. "Solvay's decision to open a second site in Saxony-Anhalt, confirm our economical politics to make the state attractive for the international industry".
The new plant will produce specialty surfactants that aid in the delivery of functional performance attributes such as cleansing, dispersal, moisturizing and texturizing qualities. The unit has already produced trial batches and with production set to start on the fourth quarter of 2014, Solvay is uniquely positioned to serve the dynamic Central and Eastern European market as well as its many customers around the world.
As an international chemical group, SOLVAY assists industries in finding and implementing ever more responsible and value-creating solutions. Solvay generates 90% of its net sales in activities where it is among the world's top three players. It serves many markets, varying from energy and the environment to automotive and aeronautics or electricity and electronics, with one goal: to raise the performance of its clients and improve society's quality of life. The group is headquartered in Brussels, employs about 29,400 people in 56 countries and generated 9.9 billion euros in net sales in 2013. Solvay SA is listed as SOLB.BE on NYSE Euronext in Brussels and Paris (Bloomberg: SOLB:BB - Reuters: SOLB.BR).
Solvay Novecare is a worldwide leader in specialty surfactants and a major player in polymers, amines, guar, and phosphorus derivatives. Solvay Novecare engineers and develops formulations that provide consumer products and state-of-the-art industrial applications with specific functional qualities designed to modify fluid behavior and deliver cleansing, dispersal, gelling, moisturizing, penetrating, softening or texturizing properties. These formulations are used in shampoos, detergents, paints and lubricants as well as in crop protection, mining and energy production and stimulation. Novecare, which boasts a worldwide network of 37 manufacturing sites and seven R&D centers, has become the preferred partner of its customers in rapidly growing economies and leverages an innovation platform based on sustainable solutions.