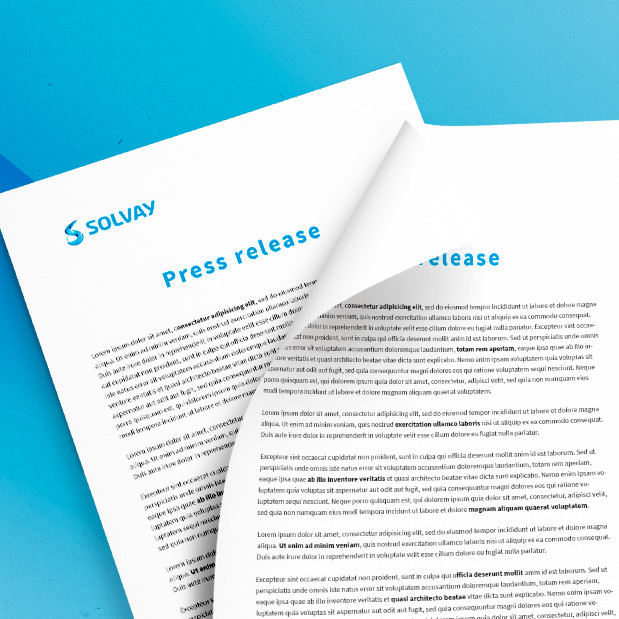 Solvay Names ResMart LLC as Newest Distributor of High-Performance KetaSpire® PEEK Resins
Alpharetta, Ga., Mar. 15, 2016 – Solvay Specialty Polymers, a leading global supplier of high-performance thermoplastics, announced today that it appointed ResMart LLC, a sister business of RTP Company, as its newest distributor for KetaSpire® polyetheretherketone (PEEK) resin. Under the agreement, ResMart's North American customers now have access to a variety of KetaSpire® pellet or powder grades, available in a broad range of melt flow indices and in black or natural colors. In addition, ResMart's comprehensive North American sales coverage will expand technical support for KetaSpire® PEEK customers. The appointment went into effect on March 1.
"Solvay Specialty Polymers is pleased to add ResMart to its team of North American distributors, and we look forward to working with them to serve the fast-growing demand for our KetaSpire® PEEK," said Chris Wilson, senior vice president and head of Ultra Performance Materials for Solvay Specialty Polymers. "With ResMart's resources and support behind us, Solvay is better equipped than ever to support the growth of its customers in North America."
The addition of ResMart will not affect Solvay's order fulfillment policies, and Solvay will continue to accept and fill direct orders that meet the company's established minimum order quantities.
"This agreement is strategically very important as PEEK continues to be the ultimate polymer solution for a growing number of applications and markets. We see PEEK as a natural fit for our technically-minded organization, which does a great job of solving customer problems across many markets," said David Miller, president at ResMart LLC. "The proven value delivered by Solvay's other specialty polymers in our catalogue also made it a natural choice to include KetaSpire® PEEK, which is one of Solvay's highest performing polymer technologies."
KetaSpire® PEEK offers an outstanding combination of fatigue and chemical resistance, and retains its excellent mechanical properties at continuous-use temperatures up to 240 °C (464 °F). Depending on the grade, KetaSpire® PEEK may offer up to 20 percent higher impact strength, up to 60 percent higher ductility and better fatigue resistance than competitive polymers in its class.
Solvay launched an expansion at its Augusta manufacturing facility in April 2015 to install the first world-scale PEEK resin production unit in the United States. Like the agreement with ResMart, the expansion is aimed at meeting the growing demand for Solvay's KetaSpire® ultra-polymer, as well as other high-performing PEEK-based chemistries like AvaSpire® polyaryletherketone.
About Solvay
Solvay Specialty Polymers manufactures over 1500 products across 35 brands of high-performance polymers – fluoropolymers, fluoroelastomers, fluorinated fluids, semi-aromatic polyamides, sulfone polymers, aromatic ultra-high performance polymers, high barrier polymers and cross-linked high-performance compounds – for use in Aerospace, Alternative Energy, Automotive, Healthcare, Membranes, Oil and Gas, Packaging, Plumbing, Semiconductors, Wire & Cable, and other industries. Learn more at www.solvayspecialtypolymers.com.
An international chemical and advanced materials company, Solvay assists its customers in innovating, developing and delivering high-value, sustainable products and solutions which consume less energy and reduce CO2 emissions, optimize the use of resources and improve the quality of life. Solvay serves diversified global end markets, including automotive and aerospace, consumer goods and healthcare, energy and environment, electricity and electronics, building and construction as well as industrial applications. Solvay is headquartered in Brussels with about 30,000 employees spread across 53 countries. It generated pro forma net sales of € 12.4 bn in 2015, with 90% made from activities where it ranks among the world's top 3 players. Solvay SA (SOLB.BE) is listed on Euronext in Brussels and Paris (Bloomberg: SOLB:BB - Reuters: SOLB.BR).