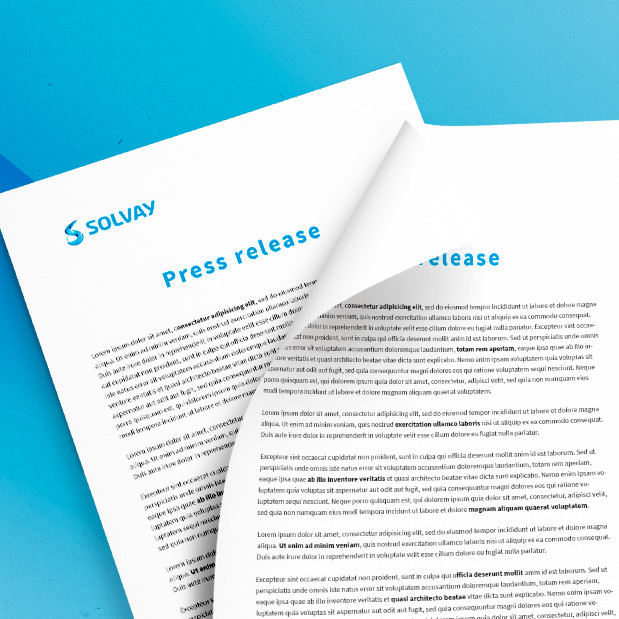 Solvay Specialty Polymers' Panoli, India Site Earns Responsible Care® Certification
SHANGHAI, China, November 24, 2014– Solvay Specialty Polymers, a leading global supplier of ultra-high performance thermoplastics, has announced that its Panoli, India manufacturing facility recently earned Responsible Care® certificationfrom the Indian Chemical Council. Responsible Care® is a voluntary initiative of the global chemical industry to improve health and environmental performance, enhance security, and communicate with stakeholders about products and processes.
"Our company is committed to sustainable development which improves employee safety, the health of the communities in which they operate, and the environment as a whole, moving us toward a safer, more sustainable future," said S. Sankaranarayanan, Panoli plant manager for Solvay Specialty Polymers. "Responsible Care® certification further reinforces our dedication to developing and supplying products and services that, throughout their life cycle, involve minimum risk to human beings and the environment, while best meeting the needs of our customers."
Solvay became a signatory to the Responsible Care® guiding principles in India in 2013 and later successfully passed an audit inspection by the Indian Chemical Council. The Responsible Care® guiding principles are at the heart of the voluntary commitment. Through these principles, member companies pledge to improve environmental, health, safety, and security performance for facilities, processes, and products throughout the entire operating system. Companies also are committed to open and transparent reporting and submit annual data on their progress toward meeting performance measured goals.
Responsible Care® goes above and beyond what is legally required in most countries and is typically a condition of membership in industry associations.
At the Panoli site, Solvay manufactures Veradel® polyethersulfone (PESU), KetaSpire® polyetheretherketone (PEEK), and related monomers for PESU.
Responsible Care® was launched in Canada in 1985 and has expanded into a global movement now practiced in more than 60 countries around the world, and overseen by the International Council of Chemical Associations. Specific Responsible Care® practices may vary from country to country as they are determined by each country's laws, culture, and national industry association requirements.
® Veradel and KetaSpire are registered trademarks of Solvay.
As an international chemical group, 
SOLVAY
 assists industries in finding and implementing ever more responsible and value-creating solutions. Solvay generates 90% of its net sales in activities where it is among the world's top three players. It serves many markets, varying from energy and the environment to automotive and aeronautics or electricity and electronics, with one goal: to raise the performance of its clients and improve society's quality of life. The group is headquartered in Brussels, employs about 29,400 people in 56 countries and generated 9.9 billion euros in net sales in 2013. Solvay SA (
SOLB.BE
) is listed on EURONEXT Brussels and EURONEXT Paris (Bloomberg: 
SOLB:BB
 - Reuters: 
SOLB.BR
).