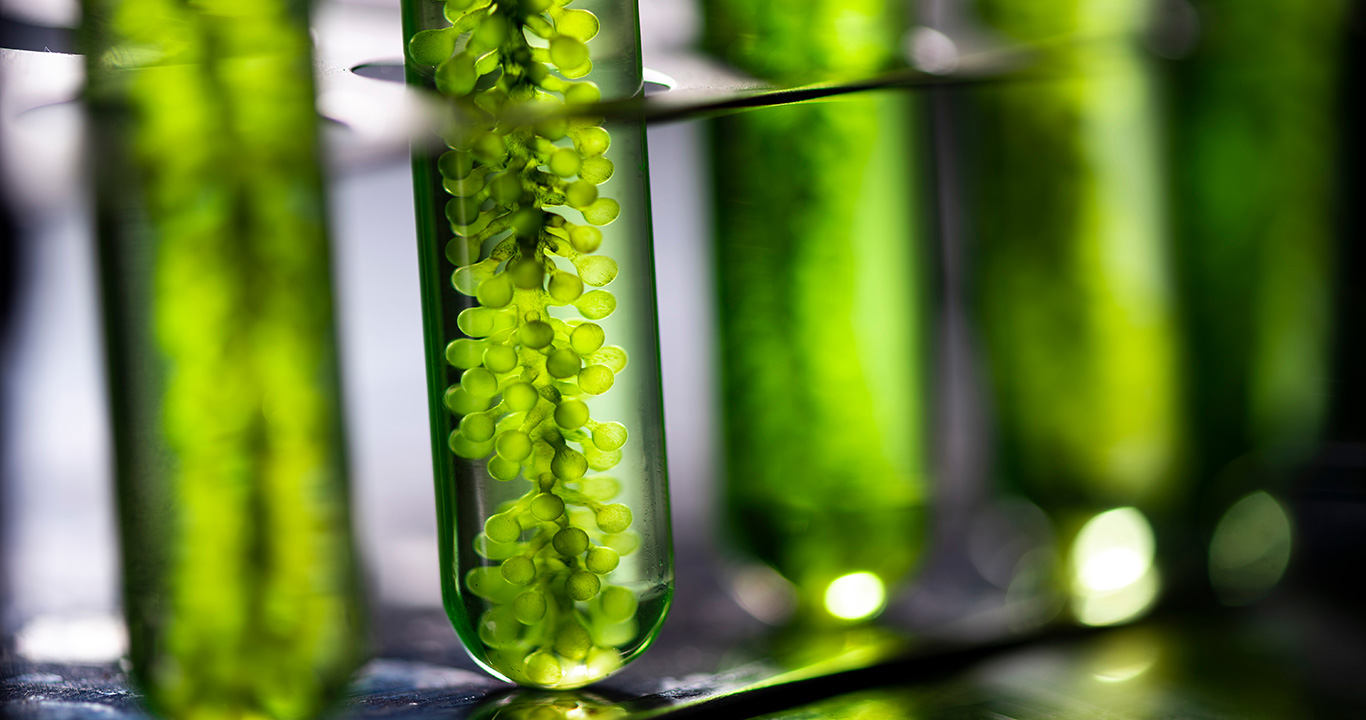 Discovering promising innovations in industrial biotech and new materials
Supporting startups with the potential to reinvent progress
Through our sponsorship of the Hello Tomorrow Global Summit, Solvay hopes to unearth some of the most promising new technological innovations in the industrial biotech and new materials space. Closely aligned with the goals of our Renewable Materials and Biotechnology growth platform, this competition is a great opportunity to identify up-and-coming projects that could help advance our work and our commitment to playing a key role in the chemical industry's transition to a sustainable and circular economy.
A step forward for our Renewable Materials and Biotechnology platform
Solvay is sponsoring the Industrial Biotech and New Materials track of the Hello Tomorrow competition. Aligned with the goals of our fourth growth platform, which is dedicated to developing innovative and sustainable solutions using renewable feedstocks and biotechnology, this track focuses on startups designing renewable and advanced materials, compounds and catalysts using sustainable processes, with benefits for industry and society.
The initiative is led by our venture capital fund Solvay Ventures. In line with our Solvay One Planet ambition, and in response to increasing demand for high-performance sustainable products across our key markets, Solvay Ventures partners with early-stage startups in a number of different areas dedicated to making sustainable material advancements for society.
"This track of the competition focuses on sustainable, bio-based, circular and low carbon emission materials, so our sponsorship is very much aligned with our innovation and sustainability priorities," says Thomas Canova, Head of the Renewable Materials and Biotechnology Growth Platform. "It has also provided a great opportunity to get some of our best scientists involved in the new growth platform, by having them serve on the jury that helped select our finalists. This allowed us to gain from their expertise while exposing them to entrepreneurial ideas." 
Solvay teamed up with Hello Tomorrow to organize a webinar on "Transitioning the chemical industry through biotechnologies" on February 14, 2023. The webinar featured representatives from the industry and cover topics such as the future of the chemical industry, trends in biotechnology and potential challenges. Take a look at our event page for more information.
 
Connecting startups with investors
Hello Tomorrow is a world-renowned competition designed to uncover early-stage "deep tech" startups developing cutting-edge technologies that tackle global challenges. It culminates in the Global Summit, a series of events that celebrate and accelerate deep tech innovation by strengthening the deep tech investment network and giving visibility to emerging technologies.
Selected startups have the chance to win equity-free prize money of up to €100,000, customized coaching sessions and personal introductions to investors and corporates. They also get access to a dedicated Investor Day for one-on-one meetings with investors and opportunities to pitch and showcase their ideas in front of an exclusive audience of investors and industry leaders. 
"We're talking about projects that have the potential to help us develop innovative and sustainable solutions for a range of markets, using renewable feedstocks and biotechnology," explains Thomas Sayan, Senior Associate at Solvay Ventures. "The Global Summit gives early-stage startups the platform they need to attract vital investment that could lead to huge benefits for society in general."
Finding the next "golden nugget" to invest in
Following a call for applications launched in September 2022, seventy finalists have now been selected to pitch their solutions to a jury at the Global Summit, taking place in Paris on 9-10 March 2023. Seven of these finalists are startups working in the biotech and new materials area, presenting forward-thinking solutions aimed at creating new and more circular materials. 
"Of course, our hope is to find the next "golden nugget" for Solvay to invest in," says Thomas Sayan. "But the competition is also a great opportunity to increase Solvay's visibility, particularly as a potential investor, and improve the number and quality of contacts we have in the biotech and new materials area." 
You can find out more about the industrial biotech and new materials finalists below and join our upcoming webinar on February 14, 2023. More details about the competition can be found on our event page.