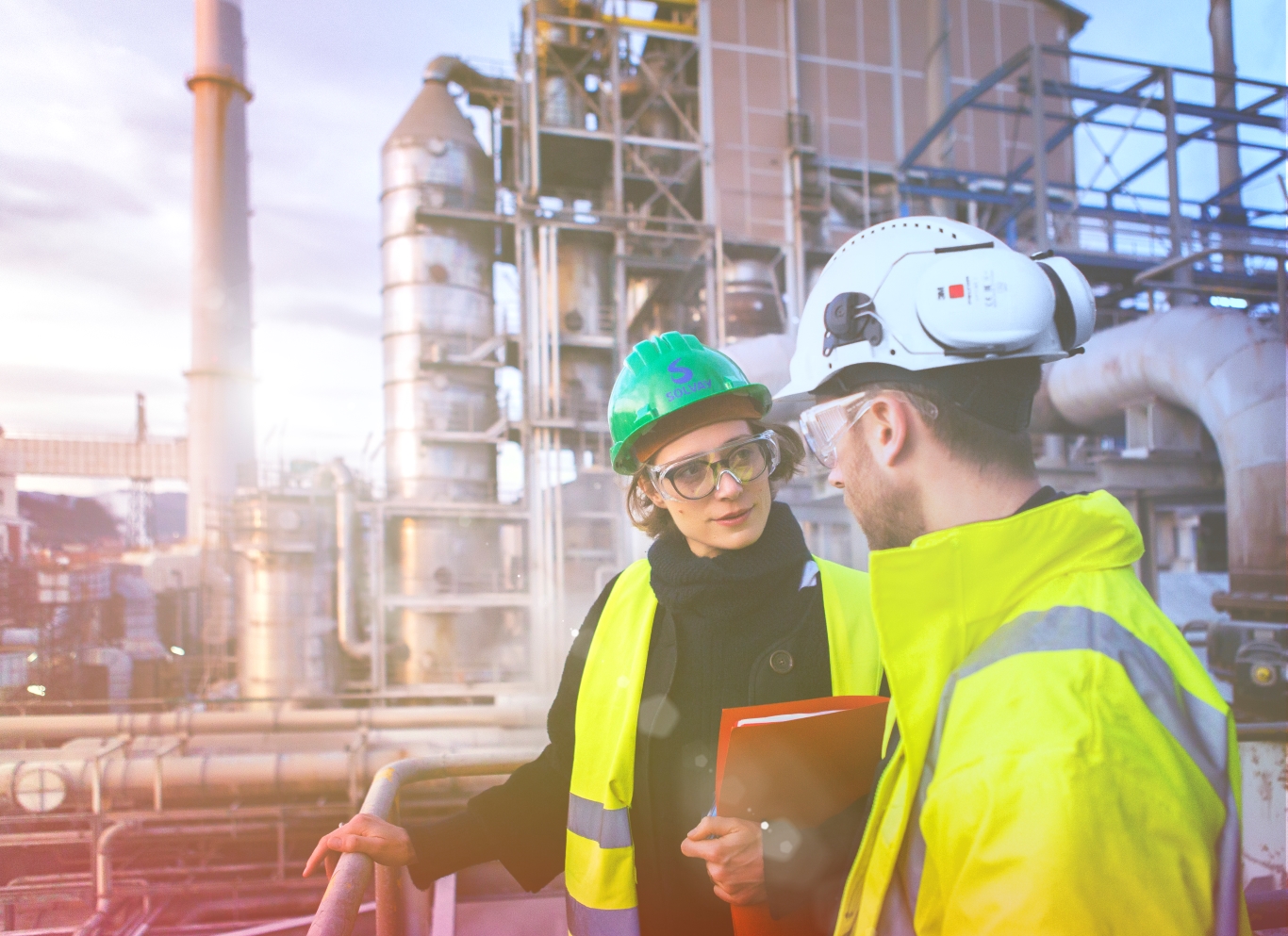 Industrial engineering
Rethink our production processes and reach for excellence
Engineers are the beating heart of Solvay. They deliver value across the manufacturing chain and constantly improve our production processes. They strive to match or even exceed our customers' expectations while constantly raising the bar of well-being and sustainability.
As you join one of our industrial engineering teams across the globe, you'll get to design, build and start up new production units or enhance existing ones. You could also ensure the safety of our workplaces and processes, or even set out to keep decreasing our pressure on the environment over the years to come. It's all up to you and your industrial engineering expertise!
Skills
Academic background in engineering
Experience in industry
Strong sense of initiative
Great interpersonal skills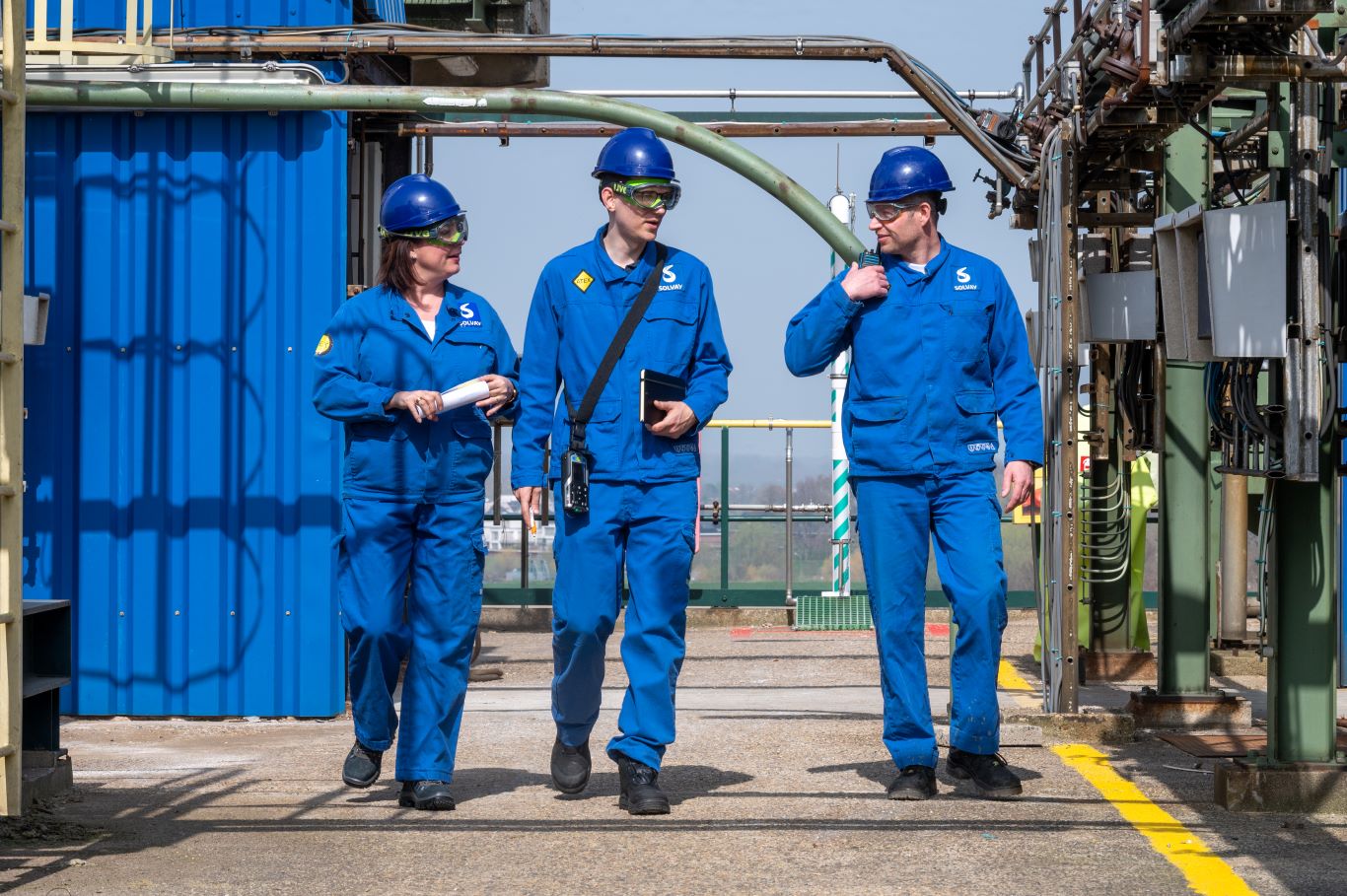 Production Engineer
You have: Academic background in industrial engineering, chemistry or chemical engineering. You have some experience in industry.
You will: Manage a production unit on one of our industrial sites. Make continuous improvements to quality, help us better serve customers in due time, increase productivity and reduce manufacturing costs. Lead a team of professionals who will look up to you to grow and develop their skills.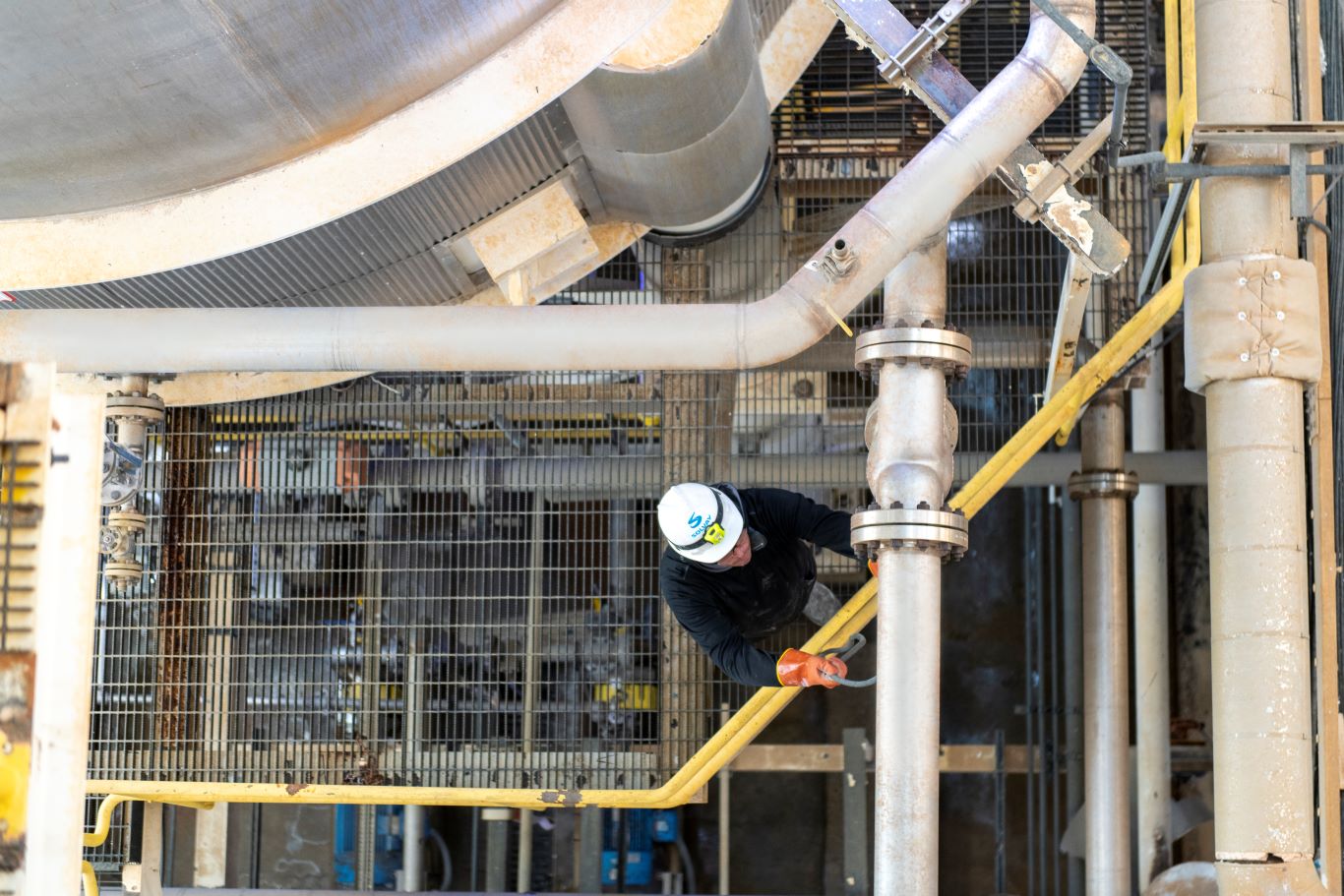 Maintenance Engineer
You have: Academic background in industrial engineering and chemistry.
You will: Manage installation maintenance to comply with Solvay's quality, health, safety and environmental requirements. Adapt our processes to optimize cost and quality, resolve technical problems and submit technical progress plans. You will also work with and manage subcontractors to ensure their compliance with safety rules.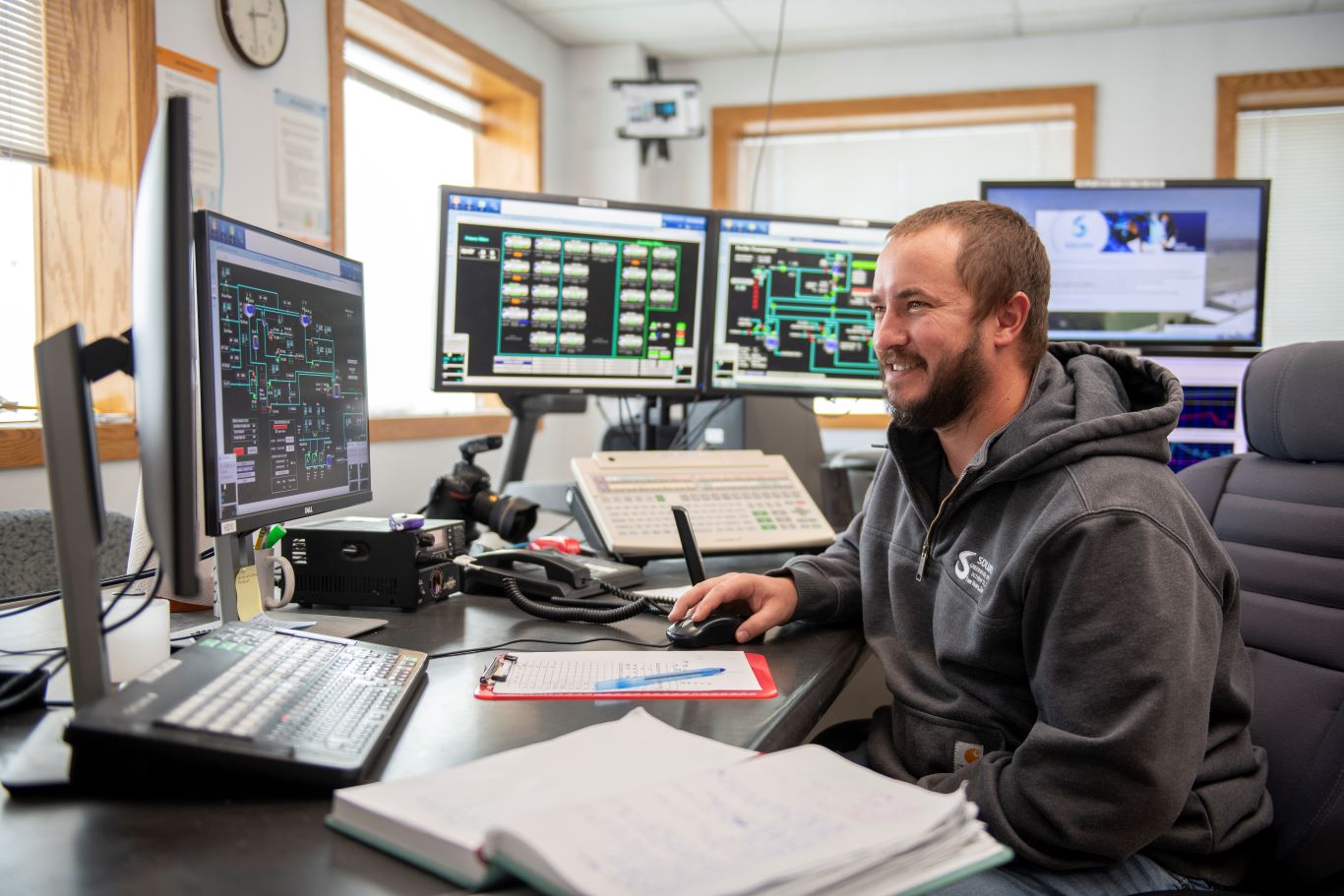 Process Engineer
You have: Academic background in chemical engineering or process engineering, as well as some industrial engineering experience.
You will: Monitor the performance of production units and report on output, efficiency, modeling, raw material and energy use. Work with your team to recommend new operating conditions, choose new equipment and oversee its installation.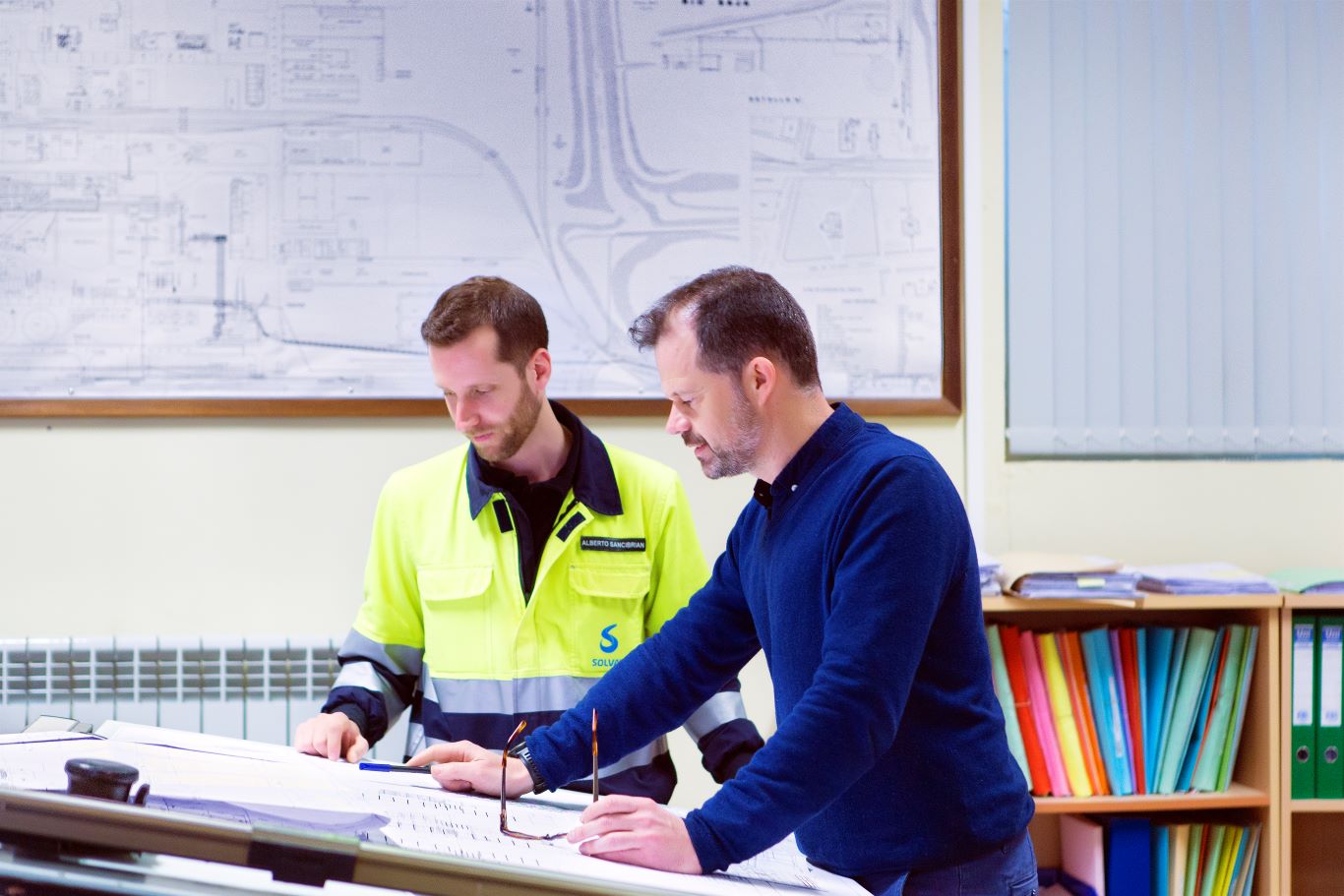 Site Health, Safety and Environment Engineer
You have: Academic background in engineering and some experience working in industry.
You will: Supervise, direct and coordinate all HSE activities on a site. Appraise and manage environmental risk, monitor and prevent accidents and deal with public authorities and official bodies on all things HSE.
Picture yourself
in the field
Solvay's industrial engineering teams get to work on many exciting projects, from the reshaping of existing facilities to use exclusively renewable energy to the prevention of accidents on site. Read on to find out about some of the most important projects your future colleagues have been working on.
Foundations for the Future
"The FFF program is a unique opportunity to get exposure and expand our skills"
Solvay's commitment to empowering the next generations of innovators is best reflected in Foundations for the Future (FFF). Through this graduate program, we've been helping young chemical and mechanical engineers broaden their horizons and widen their skill sets since 1998. Arber, a Project Leader and engineer working on Solvay's energy transition and water saving projects, is one of them.
"In one of my FFF rotations, I acted as a Sales and Operations Planning Analyst (S&OP Acting Manager) for our Winder and Willow Island sites. We developed benchmarks and reporting tools to ensure an optimal flow of raw materials and finished products without negatively impacting operations."
All in all, the project helped supply chain and commercial teams improve the service and bring value while spending less cash. Arber, on the other hand, got to better understand site operations, product portfolio and key customer expectations. "The FFF program is a great opportunity for newly graduated engineers to take on new challenges and important responsibilities. It helps develop an impressive resume and, eventually, become a leader in various technical and commercial roles," he explains.
Woodpower
"We save CO2 and phase out coal faster than anyone else"
Initiated in 2017, the Woodpower project in Rheinberg, Germany aims to replace thermal coal as a source of energy with a range of biomass boilers. As a young engineer working on the site, Christoph got to witness and even directly participate in this transition.
"I have been involved since the very beginning of the project, running different efficiency calculations on fuel cost and electricity benefits," he explains. "I was subsequently in charge of the technical project management for Woodpower's two back pressure steam turbines, I helped set up these turbines and connect them to the existing network, and I was the interface between project managers and operators."
The Woodpower project is a very important step on Solvay's path to coal phasing-out. "This project also makes me very proud to work at Solvay: We've made soda ash greener while increasing the Group's competitiveness. As far as my career is concerned, I was entrusted with important responsibilities, I became better at managing projects and I had the chance to work with international teams. This was a great experience," says Christoph.
Cooling towers
"I try to optimize water usage in my everyday life"
Reducing freshwater consumption is one of Solvay's sustainability goals. In Tavaux, France, this objective is being realized thanks to a project to optimize the site's cooling towers. "We're consuming 15 million m3 of freshwater every year. To reduce this intake, we have been working with an external company to operate our cooling towers at a higher salt concentration," explains Romain, Production Engineer in charge of the project.
With this work, Romain and his team expect to reduce freshwater consumption by 50%. "Sustainability projects are never easy as they require a change in mindset, and we have to take into account corrosion as well as the risk of increasing the quantity of unwanted residues in our equipment. But our micro-pilot phase tests have enabled us to validate the approach," says Romain.
So what did he learn from the project? "Perseverance," Romain argues. "In addition to the reduction of water consumption, we are also reducing variable costs, so it's an economical and environmental win-win."