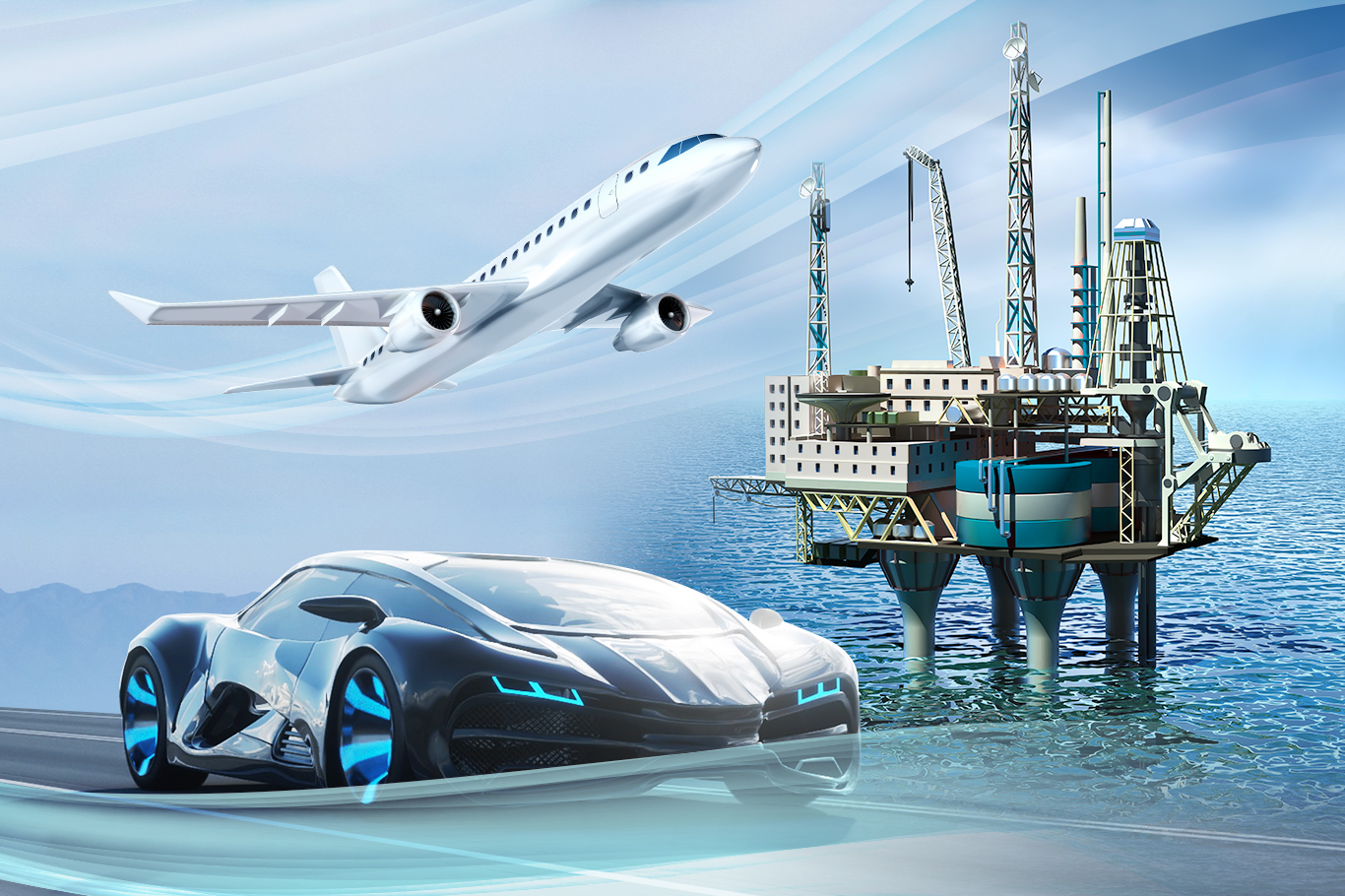 Thermoplastic Composites
Solvay Thermoplastic Composites: Lighter, Faster, Stronger
Solvay is a leading supplier of thermoplastic composites (TPCs) powered by an unmatched portfolio of high-performance thermoplastic polymers. TPCs offer OEMs a unique opportunity to replace metals such as steel and aluminum with a lightweight and advanced material that offers excellent formability, corrosion resistance, and strength. These properties ensure TPCs are in high demand as they allow designers to create lighter aircraft, faster cars, and stronger oil and gas pipes.
These are industries in which our expertise and leadership have been proven as a key supplier of high-performance TPC solutions for many years. With the acquisition of Cytec and the reinforcement of resources to focus on composite materials, we are actively working to even further enhance our expertise and knowledge of TPCs.
All the information you need about thermoplastic composites and the many applications for this remarkable material is available through our network of professionals. Over the coming months, you will hear much more from us about our investments in a TPC Future.
Bringing together the best of two worlds
With the broadest portfolio of specialty polymers and a deep knowledge of composite material technologies, our expertise in these two areas makes us the leader in thermoplastic composite (TPC) technology. We also have an experienced research and innovation team which is focused on developing the next generation of TPC products to meet the increasingly complex demands of our customers.
Solvay's experience has been acquired over more than 30 years. We were one of the first companies qualified to supply TPC materials to the aerospace industry in the 1990s. The experience and knowledge we have gained from TPCs to aerospace are now being applied to automotive and oil and gas applications.
Our experience in TPCs received a boost with the acquisition of Cytec in 2015. We immediately put our scientists together and are already seeing the benefits of their knowledge exchange.
This has led us to establish Innovation Centers in Alpharetta (Georgia, USA) and Brussels (Belgium). These Centers will focus on material and process development. They will ensure that our R&D team continues to lead the world in the development of thermoplastic composite technologies.
Learn More About Our Specialty Polymers Solutions
Discover Our Composite Material Technologies
A unique platform to lead growth in multiple markets
A fully dedicated team of experts work closely with our customers to accelerate innovation in thermoplastic composites (TPCs) and develop commercial applications for this remarkable material.
Our organization is agile, global, and has the required expertise to develop industrial-scale applications with TPCs. The goal is to accelerate innovation and focus research on sectors where there are significant opportunities for high-performance materials such as TPCs to create lighter and stronger applications that can be produced faster than with traditional materials. 
Aerospace - for lightweighting and faster cycle times
Aircraft industry forecasts show that over 35,000 new aircraft will be required by the world's airlines before 2040. That's almost 2,000 aircraft every year. Meeting this level of demand requires new approaches and new technologies. Advanced materials such as thermoplastic composites are expected to play an increasingly important role as they accelerate part development cycles and reduce aircraft construction time significantly.
Automotive - for high volume production and design freedom
Automotive OEMs and their suppliers are developing new strategies to reduce vehicle mass and meet increasingly tighter fuel economy and carbon emission targets. With their low weight and high strength-to-weight ratio, thermoplastic composite materials can make a significant contribution to achieving these goals. Through new projects, technologies, and investments in virtual engineering and multi-mechanics, we help automakers maximize the potential of thermoplastic composites in part design and production.
Oil & Gas - for resistance and lower total cost of ownership
The Oil and Gas industry must meet growing global demand for fuel, but at an affordable price. This requires lighter subsea production systems that allow oil and gas producers to access deep-water fields. At the same time, they must reduce the total installed cost of the drilling infrastructure. Lighter and stronger TPC materials are already providing a viable and cost-effective alternative to existing steel solutions and have significantly less weight.