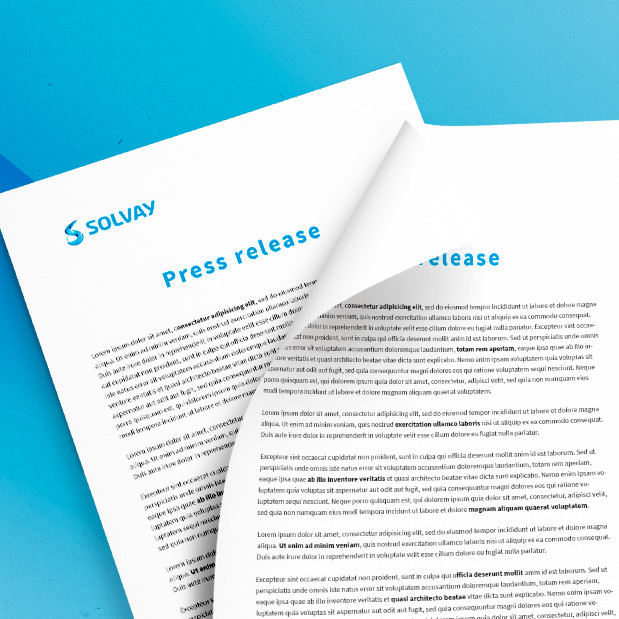 Cytec Delivers Presentations on Phosphine Fumigation Gas as a Replacement for Methyl Bromide
Woodland Park, NJ – December 3, 2013 - Cytec Industries Inc. (NYSE: CYT) presented papers supporting the benefits of Phosphine gas fumigation as an ideal Methyl Bromide substitute for many post-harvest applications at the recent the MBAO Conference in San Diego.
Cytec's product ECO
2
FUME
®
fumigant gas is proven as an ideal drop-in solution to replace Methyl Bromide, a substance banned under the Montreal Protocol.  Cytec's Global Technical Manager Justin Tumambing delivered two papers – "
ECO2FUME phosphine fumigant as a primary alternative to Methyl Bromide for QPS application in Indonesia
" and "
Fumigation Best Practices for Effective Phosphine Resistance Management in Australia"
to offer Cytec's solutions to this challenging issue in the fumigation industry.Jeff Kolpa, Cytec Global Marketing Manager Phosphines Specialties states "Understanding the challenges that have surfaced during the methyl bromide phase out continues to be important.   We were happy to participate in the conference and to demonstrate the success cylinderized phosphine gas has had as a safer, faster, and greener alternative to methyl bromide."   Cytec's phosphine fumigant products provide consistent, safe and easily controlled phosphine concentrations that maximize the protection of sealed storage facilities from harmful insects and pests. The company's innovative technology makes it a global leader in stored-product protection.For more information please visit us
online.
Corporate Profile
Cytec's vision is to deliver specialty material and chemical technologies beyond our customers' imagination. Our focus on innovation, advanced technology and application expertise enables us to develop, manufacture and sell products that change the way our customers do business. Our pioneering products perform specific and important functions for our customers, enabling them to offer innovative solutions to the industries that they serve. Our products serve a diverse range of end markets including aerospace and industrial materials, mining and plastics.Trademark Notice:  The ® indicates a Registered Trademark in the United States and the ™ or * indicates a Trademark in the United States.  The mark may also be registered, the subject of an application for registration or a trademark in other countries.Disclaimer:  Cytec Industries Inc. in its own name and on behalf of its affiliated companies (collectively, "Cytec") decline any liability with respect to the use made by anyone of the information contained herein. The information contained herein represents Cytec's best knowledge thereon without constituting any express or implied guarantee or warranty of any kind (including, but not limited to, regarding the accuracy, the completeness or relevance of the data set out herein). Nothing contained herein shall be construed as conferring any license or right under any patent or other intellectual property rights of Cytec or of any third party.
The information relating to the products is given for information purposes only. No guarantee or warranty is provided that the product and/or information is adapted for any specific use, performance or result and that product and/or information do not infringe any Cytec and/or third party intellectual property rights. The user should perform its own tests to determine the suitability for a particular purpose. The final choice of use of a product and/or information as well as the investigation of any possible violation of intellectual property rights of Cytec and/or third parties remains the sole responsibility of the user.Media Contacts
Jodi Allen
Investor Relations
Tel: 1.973.357.3283
jodi.allen@cytec.com
Tara Tepp
In Process Separation Marketing Communications
Tel: 1.973.357.3347
tara.tepp@cytec.com
Katherine Vaiente
Global Marketing Communications Manager
Tel: 1.480.730.2310
Katherine.Vaiente@cytec.com
Claire Michel
Industrial Materials Marketing Communications
Tel: 44.1773.766200
claire.michel@cytec.com
Katherine Vaiente
Global Marketing Communications Manager
Tel: 1.480.730.2310
Katherine.Vaiente@cytec.com