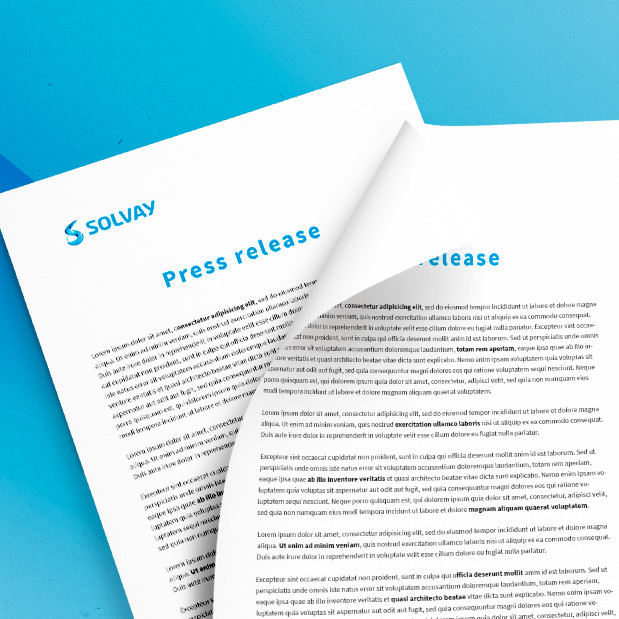 Cytec Exhibits at CAMX 2015 and Presents its Composite Materials Portfolio to the Market
21 October 2015 – Woodland Park, NJ - Cytec Industries Inc. (CYT) will be presenting information on its end to end composite portfolio, including structural and tooling prepregs, resin infusion systems and structural adhesives that are complemented by a range of process materials available as roll stock or tailored kits.
"Our ability to offer the full spectrum of fibers, composite materials, adhesives and ancillaries, together with our Application Engineering expertise, gives Cytec the opportunity to partner with our customers and offer fully encompassing solutions through the integration of design, materials and processes. Our technology team continues to develop materials technologies that address the need for performance, affordability and rate in a range of industries including serial automotive, aerospace and defense," said Carmelo LoFaro, Cytec Chief Technology Officer.Specific focus will be put on:
Aerospace: Cytec's out of autoclave (OOA) product collection include vacuum bag only (VBO) prepregs such as CYCOM® 5320-1 and MTM® 45-1, and the primary structure ready PRISM® EP2400 resin system. Cytec OOA products are an essential element in reducing non-recurring and recurring manufacturing costs.

Automotive: Cytec's new rapid cure resin systems for hot compression molding of tailored prepreg flat blanks with MTM® 710 and MTM® 23 as well as HP-RTM with XMTR50TM.

Tooling: Cytec will promote its innovative DForm Fabric Tooling prepreg, which was launched earlier this year. Cytec believes DForm will transform composite tooling manufacture by reducing tool layup times by 75%, and making composite tooling more competitive than ever against metal tooling.

Process Materials: Cytec will promote its value added vacuum bagging process materials kitting service out of its USA sites. Kitting brings great benefits to part manufacturers such as reduced labor cost, total production time and waste as well as improved process control and therefore part quality and repeatability.
Visitors can learn more about Cytec's products on the stand as demonstrated by:
A complex contour fuselage frame, manufactured using Cytec's PRISM® EP2450 resin system and CYCOM® 7720 RTM preform binder.

A structural fairing cover cured out of autoclave and manufactured from Cytec's CYCOM® 5320-1 prepreg, FM® 309-1M adhesive and Surface Master® 905.

A complex part manufactured from uni-directional carbon fiber, utilizing an innovative automated preforming process which requires virtually no direct labor and is capable of producing parts such as structural automotive components for body-in-white structures with a sub 5 minutes takt time.

Two identical composite tools – one manufactured using Cytec traditional epoxy tooling prepreg and the other one manufactured using Cytec's new DForm Fabric Tooling epoxy prepreg.

A selection of vacuum bagging process materials, in roll and kit formats.
Cytec will present 5 papers during the technical conference:
Tue. October 27| 4:00 PM - 4:25 PM | D172 - Yiqiang Zhao: Non-Chromated Water Based Primers for Aerospace Structural Bonding Applications

Wed. October 28| 3:00 PM - 3:25 PM | D171 – Anthony Hinman: Resin Infusion for Highly Tailored, Weight Optimized, Complex Contour, Primary Structure for Rotorcraft

Wed. October 28| 3:30 PM - 3:55 PM | D171 – Chris Ridgard: Process Selection and Optimization for Out-of-Autoclave Prepreg Structures

Wed. October 28| 4:00 PM - 4:25 PM | D171 – Anthony Hinman: Toolside Surface Quality of Out-of-Autoclave Versus Autoclave Laminates

Thu. October 29| 4:30 PM - 4:55 PM | D161 – Jon Grigson: Practical Use of DForm® Fabric Tooling Prepreg – Epoxy and BMI
Cytec also invites the show visitors to come to their stand to attend a series of mini-presentation on Cytec's key technologies and product ranges:
Day 1 - Tuesday 27
11.30 – 12.00: Out of Autoclave (OOA) or Vacuum Bag Oven (VBO) Technology for Aerospace

13.00 – 13.30: Process Materials Value Added Kitting Service

14.00 – 14.30: Tool Side Surface Quality of Out of Autoclave (OOA) vs Autoclave Laminates

15.30 – 16.00: New Rapid Cure Materials for Hot Compression Molding in Automotive Applications
Day 2 - Wednesday 28
10.30 – 11.00: Tool Side Surface Quality of Out of Autoclave (OOA) vs Autoclave Laminates

11.30 – 12.00: Out of Autoclave (OOA) or Vacuum Bag Oven (VBO) Technology for Aerospace

13.00 – 13.30: Process Materials Value Added Kitting Service

13.30 – 14.00: New Rapid Cure Materials for Hot Compression Molding in Automotive Applications
For more information, visit Cytec at CAMX 2015, Booth S78.Cytec provides advanced composite and process materials for aerospace, automotive, wind energy, motorsport, marine, mass transportation and other demanding applications. Our focus on technology and application expertise allows customers to adopt more efficient manufacturing approaches. Our product portfolio supports the end-to-end manufacturing of composite parts and includes tooling, fiber, prepregs, resin systems, vacuum bagging, adhesives and surfacing films.
Notes to editor
About Cytec
Cytec's vision is to deliver specialty material and chemical technologies beyond our customers' imagination. Our focus on innovation, advanced technology and application expertise enables us to develop, manufacture and sell products that change the way our customers do business. Our pioneering products perform specific and important functions for our customers, enabling them to offer innovative solutions to the industries that they serve. Our products serve a diverse range of end markets including aerospace and industrial materials, mining and plastics.
For more information about Cytec please visit
www.cytec.com
.
DISCLAIMER: The data and information provided in this document have been obtained from carefully controlled samples and are considered to be representative of the product described. Cytec does not express or imply any guarantee or warranty of any kind including, but not limited to, the accuracy, the completeness or the relevance of the data and information set out herein. Because the properties of this product can be significantly affected by the fabrication and testing techniques employed, and since Cytec does not control the conditions under which its products are tested and used, Cytec cannot guarantee the properties provided will be obtained with other processes and equipment. No guarantee or warranty is provided that the product is adapted for a specific use or purpose. Cytec declines any liability with respect to the use made by any third party of the data and information contained herein. Cytec has the right to change any data or information when deemed appropriate.
TRADEMARK NOTICE: The ® indicates a Registered Trademark in the United States and the ™ indicates a trademark in the United States. The mark may also be registered, subject of an application for registration, or a trademark in other countries.
All trademarks are the property of their respective owners.
 Media Contacts
Katherine Vaiente

Global Marketing Communications Manager
Tel: 1.480.730.2310
Katherine.Vaiente@cytec.com
Claire Michel
Industrial Materials Marketing Communications
Tel: 44.1773.766200
claire.michel@cytec.com