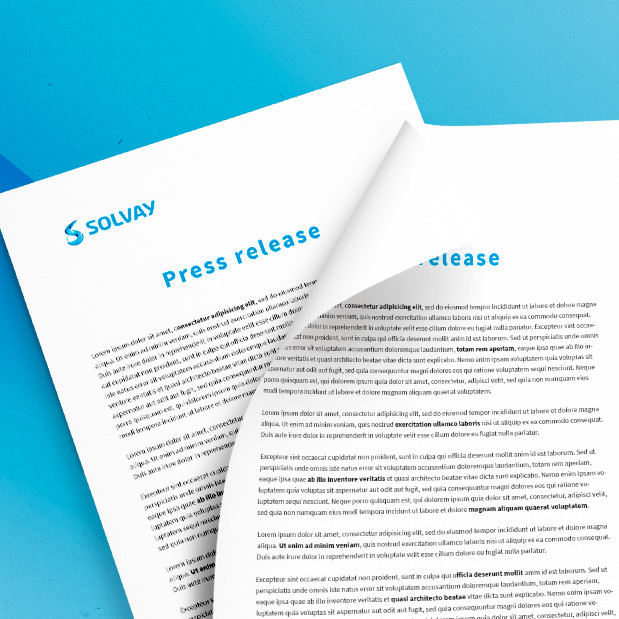 Cytec Showcases Its Comprehensive Products and Technologies at CAMX 2014
September 29th, 2014 – Woodland Park, NJ - Cytec Industries Inc. (NYSE:CYT) announces its participation in CAMX 2014 – a composites trade event and technical conference in Orlando, Florida. Cytec will be sharing information on its diverse product portfolio, comprised of structural and tooling prepregs, resin infusion systems and structural adhesives that are complemented by a range of process materials. Cytec's advanced materials focus specifically on meeting the needs and escalating performance requirements of the aerospace, automotive and other emerging composite markets."Increasing composites' capabilities will involve further advances and combinations of technologies to meet the performance, design innovations, higher throughput rates and cost requirements of the next generation of applications," said Carmelo LoFaro, Vice President Technology for Cytec's Aerospace and Industrial Materials.Cytec will focus on key markets and technologies:
Aerospace: Cytec's industry-leading out of autoclave (OOA) product portfolio and PRISM® resin family.  

Automotive: Cytec's new HP-RTM product XMTR50TM resin system and rapid cure MTM® 23 resin system, as well as Cytec's automation manufacturing technology developments.

Tooling: Cytec will highlight its industry leading tooling material portfolio including brands such as CYFORM® and LTM® epoxy prepregs, DURATOOL® BMI prepreg and CB1100™ unique high-grade ceramic block.

Process Materials: Cytec will promote products for both prepreg and infusion processing, available as roll stock or tailored kits.
Visitors can learn more about how Cytec's products on the stand as demonstrated by:
An innovative decklid and spoiler tool and component for the 2014 NASCAR season manufactured by Composite Resources using Cytec's LTM® 12 and VTM® 264 FRB

 A tool from AIP Aerospace manufactured from Cytec DT® 450 showing high quality surface finish.

An Automated Fiber Placement  (AFP) panel manufactured by Lockheed Martin Aeronautics using Cytec's MTM® 45-1 Out of Autoclave materials demonstrating the elimination of tool side porosity, the capability of AFP for complex shape molding and the ability of primer and paint to resist any peeling after cure.
 Cytec will present two papers during the technical conference:
Oct 14 - 4.00-4.25 pm, Randy Johnsen - Out-time characteristics and determination methods for vacuum bag only processed prepregs

Oct 15 - 10.30-10.55 am, Randy Johnsen -VBO is a system – Process, Design and Materials
 Cytec also invites the show visitors to come to their stand to attend a series of mini-presentation on Cytec's key technologies and product ranges: Day 1
Oct 14 ¦ 1.00 pm ¦ OoA/VBO technology for Aerospace

Oct 14 ¦ 2.30 pm ¦ Automotive technology developments

Oct 14  ¦ 3.00 pm ¦ Innovative ceramic tooling block

Oct 14  ¦ 3.30 pm ¦ Process Materials kitting service
 Day 2
Oct 15 ¦ 10.30 am ¦ Innovative ceramic tooling block

Oct 15 ¦ 11.00 am ¦ Automotive technology developments

Oct 15  ¦ 2.00 pm ¦ OoA/VBO technology for Aerospace

Oct 15  ¦ 2.30 pm ¦ Process Materials kitting service
 Day 3
Oct 16 ¦ 10.00 am ¦ OoA/VBO technology for Aerospace

Oct 16 ¦ 10.30 am ¦ Automotive technology developments

Oct 16  ¦ 11.00 am ¦ Innovative ceramic tooling block

Oct 16  ¦ 11.30 am ¦ Process Materials kitting service
 Cytec's vision is to deliver specialty material and chemical technologies beyond our customers' imagination. Our focus on innovation, advanced technology and application expertise enables us to develop, manufacture and sell products that change the way our customers do business. Our pioneering products perform specific and important functions for our customers, enabling them to offer innovative solutions to the industries that they serve. Our products serve a diverse range of end markets including aerospace and industrial materials, mining and plastics.For more information about Cytec please visit
www.cytec.com
. TRADEMARK NOTICE: The ® indicates a Registered Trademark in the United States and the ™ indicates a trademark in the United States. The mark may also be registered, subject of an application for registration, or a trademark in other countries.Media Contacts
Jodi Allen
Investor Relations
Tel: 1.973.357.3283
jodi.allen@cytec.com
Tara Tepp
In Process Separation Marketing Communications
Tel: 1.973.357.3347
tara.tepp@cytec.com
Katherine Vaiente
Global Marketing Communications Manager
Tel: 1.480.730.2310
Katherine.Vaiente@cytec.com
Claire Michel
Industrial Materials Marketing Communications
Tel: 44.1773.766200
claire.michel@cytec.com
Katherine Vaiente
Global Marketing Communications Manager
Tel: 1.480.730.2310
Katherine.Vaiente@cytec.com