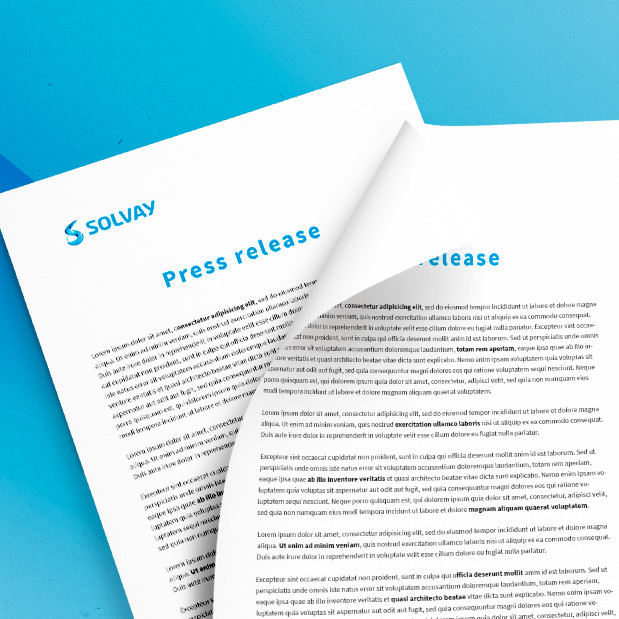 Cytec to Present on Managing Organic Quality in Copper Solvent Extraction at ALTA
May 21 2015– Woodland Park, New Jersey - Cytec Industries Inc. (CYT) will participate at the ALTA 2015 Nickel-Cobalt-Copper, Uranium-REE and Gold-Precious Metals conference in Perth, Western Australia taking place May 23 – 30. Cytec
will
give a technical presentation entitled
A Holistic Approach to Organic Quality in Copper Solvent Extraction
as part of the Nickel-Cobalt-Copper sessions on Tuesday, May 26
th
at 3:30 PM. Peter Cole, Regional Technical Manager will discuss the importance of managing the quality of the organic phase in copper solvent extraction (SX) to ensure optimal physical and metallurgical performance in the plant operation. He will also present the results of trials conducted at several commercial plants with the ACORGA® CB1000 Clay Binder, a novel process aid that optimizes organic clay treatment.With 100 years of mining experience, Cytec continues to lead the way with innovative chemistries and formulation expertise that enhances the recovery of valuable metals, lowers processing costs and delivers sustainable solutions to mine operations.
Corporate Profile
Cytec's vision is to deliver specialty material and chemical technologies beyond our customers' imagination. Our focus on innovation, advanced technology and application expertise enables us to develop, manufacture and sell products that change the way our customers do business. Our pioneering products perform specific and important functions for our customers, enabling them to offer innovative solutions to the industries that they serve. Our products serve a diverse range of end markets including aerospace and industrial materials, mining and plastics.
 TRADEMARK NOTICE: The ® indicates a Registered Trademark in the United States and the ™ indicates a trademark in the United States. The mark may also be registered, subject of an application for registration, or a trademark in other countries.  © 2015 Cytec Industries, Inc. All rights reserved.
Media Contacts
Tara Tepp

In Process Separation Marketing Communications
Tel: 1.973.357.3347
tara.tepp@cytec.com
Katherine Vaiente
Global Marketing Communications Manager
Tel: 1.480.730.2310
Katherine.Vaiente@cytec.com