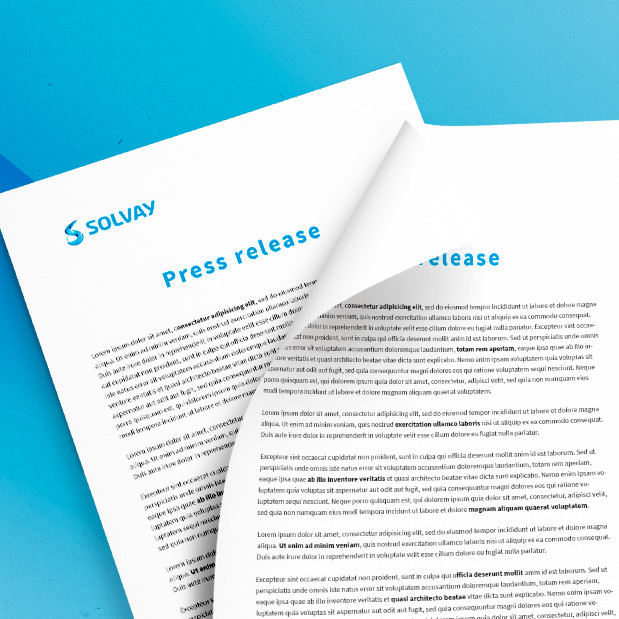 Solvay Hydrogen Peroxide mega plant at Asia Industrial Estate, in Thailand, awarded Highly Protected Risk by FM Global
Brussels, October 26, 2018 --- Solvay Hydrogen Peroxide Joint Venture (HPJV)* located in Rayong, Thailand, has been awarded Highly Protected Risk (HPR) by US insurance company FM Global. This prestigious level of recognition in terms of loss prevention, safety and business resilience rewards a process of 7 years to reach high standard risk mitigation at the site.
Being HPR certified means for Solvay HPJV that it is one of the most reliable suppliers. According to FM Global's benchmarking, the plant is considered to be eight times less likely to suffer property or business interruption losses than others in the Industry. For employees, this certification implies that the site is a very safe place to work, and for communities living in the surrounding areas it guarantees a high level of risk mitigation.
"Over the last years, we have been investing consistently to meet the highest industry standards of asset and business protection based on FM Global's recommendations" says Fabiano Oliveira, Solvay HPJV Managing Director and Site Manager. "It demonstrates the Group commitments to safety and loss prevention and it creates value to our customers by ensuring a high level of resilience." Solvay HPJV, which is the largest peroxide production unit in the world, is the first HPR plant of Solvay in Asia-Pacific region.
"We are very proud of Solvay HPJV achievement as only 6% of the world's chemical plants are HPR certified" says Sonia Cambier, Head of Insurance & Prevention. "It is an ongoing process as the HPR level has to be maintained over the time. Audit and improvement plan remain in place in order to keep this level of certification."
As part of its safety and risk management strong culture, the Solvay Group is leading a global approach to get more HPR sites certified.
On October 25, 2018, the HPR award was given by FM Global to the plant Management Team during a ceremony gathering the company's customers and industrial partners.
*Joint venture with Dow Chemical Company
FOLLOW US ON TWITTER @SOLVAYGROUP
SOLVAY PEROXIDES Global Business Unit is a worldwide market and technology leader in Hydrogen Peroxide. Providing functional qualities such as bleaching, oxidation or disinfection, it delivers innovative products and tailored services to the pulp, chemicals, aquaculture, food, mining, waste water treatment, home care and textile industries. SOLVAY PEROXIDES operates 18 plants in North and South America, Europe & Middle East, Asia and Australia. It runs the world's biggest Hydrogen Peroxide plant in Map Ta Phut (Thailand). With its JV partner Peróxidos do Brasil, Solvay Peroxides is developing a new plant concept, myH2O2®, especially designed for installation at customer sites in remote locations. Innovation capacity and agility are two of GBU Peroxides' strengths.
Solvay is an advanced materials and specialty chemicals company, committed to developing chemistry that addresses key societal challenges. Solvay innovates and partners with customers worldwide in many diverse end markets. Its products are used in planes, cars, batteries, smart and medical devices, as well as in mineral and oil and gas extraction, enhancing efficiency and sustainability. Its lightweighting materials promote cleaner mobility, its formulations optimize the use of resources and its performance chemicals improve air and water quality. Solvay is headquartered in Brussels with around 26,800 employees in 61 countries. Net sales were €10.1 billion in 2017, with 90% from activities where Solvay ranks among the world's top 3 leaders, resulting in an EBITDA margin of 22%. Solvay SA (SOLB.BE) is listed on Euronext Brussels and Paris (Bloomberg: SOLB.BB - Reuters: SOLB.BR) and in the United States its shares (SOLVY) are traded through a level-1 ADR program. Financial figures take into account the announced divestment of Polyamides.