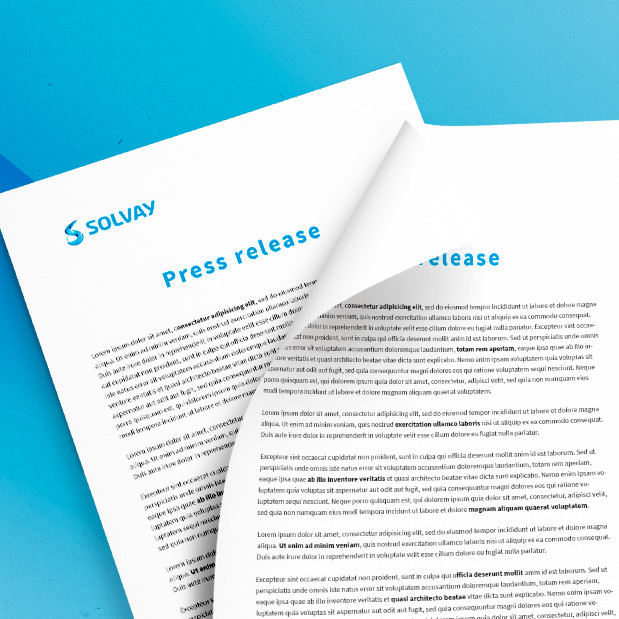 Solvay's Ryton® PPS helps cool Polimotor 2 engine by enabling highly reliable internal components for Pierburg water pump
Alpharetta, Ga., Oct. 19, 2016 ---Solvay, a leading global supplier of specialty polymers, announced today at K 2016 (Hall 6, Booth C61) that its high-performing Ryton® polyphenylene sulfide (PPS) will be at the heart of the Polimotor 2 engine's water pump. Manufactured by KSPG AG, the Pierburg CWA 400 electronic pump incorporates an impeller and stator isolator that were injection molded from Ryton® R-4 PPS, a 40 percent fiberglass-reinforced PPS compound that provides outstanding chemical resistance, low moisture absorption and excellent dimensional stability at elevated temperatures. Led by legendary automotive innovator Matti Holtzberg, the Polimotor 2 project aims to design and manufacture a next-generation, all-plastic engine for competitive racing in 2016. Solvay is a leading materials sponsor for this highly anticipated technical endeavor.
"KSPG's electronically operated pump runs independently of the engine to provide cooling only as needed to reduce fuel consumption and emissions – both emblematic goals of the Polimotor 2 project," said Holtzberg, who is also President of Composite Castings, LLC, based in West Palm Beach, Fla. "However, the pump's reliability under demanding race conditions was another critical factor in its selection and the Ryton® PPS polymer, at its core, brings a proven track record for consistently excellent performance in commercial automotive applications."
Designed as a brushless DC motor concept, the Pierburg CWA 400 pump requires no dynamic sealing elements or brushes, allowing it to reliably deliver more than 9,000 liters (2,378 gallons) per hour with a back pressure of >800 mbar without concerns over wear. The pump's impeller required a material that could withstand temperatures ranging from -40°C to 130°C (-40°F to 266°F). Thermal stability specifications were even more stringent for the stator isolator, which operates at temperatures that can occasionally reach 185°C (365°F).
Ryton® R-4 PPS delivers reliable, long-term performance at temperatures up to 220°C (428°F) and can withstand temporary peak temperatures as high as 265°C (509°F). Offering the dimensional stability necessary to ensure efficient, reliable pump operation under high-pressure race conditions, Solvay's PPS compound also provides excellent resistance to chemicals and heat, which makes it suitable for use in automotive thermal management systems where frequent contact with engine coolants is required. Able to deliver performance comparable to metal pump components, Ryton® R-4 PPS offers a lightweight alternative that can also help reduce noise, vibration and harshness. 
"In order to continue lowering CO2 emissions, automotive OEMs are increasingly choosing more efficient, electronically-driven water, oil and vacuum pumps," said Brian Baleno, Global Automotive Business Development Manager for Solvay's Specialty Polymers Business Unit. "As the industry leader in specialty polymers, Solvay offers pump designers the broadest portfolio of light-weighting solutions for improving the reliability and durability of their latest designs."
The Polimotor 2 project aims to develop an all-plastic, four-cylinder, double-overhead cam engine that weighs between 63 to 67 kg (138 to 148 lbs), which is about 41 kg (90 lbs) less than today's standard production engine. Holtzberg's groundbreaking program will leverage Solvay's advanced polymer technologies to develop up to ten engine parts, including cam sprockets, fuel system components, O-Rings, water cooling fixtures, throttle body parts and other high-performance components. Besides Ryton® PPS, other Solvay materials targeted for use encompass Amodel® polyphthalamide (PPA), AvaSpire® polyaryletherketone (PAEK), KetaSpire® polyetheretherketone (PEEK), Radel® polyphenylsulfone (PPSU), Torlon® polyamide-imide (PAI) and Tecnoflon® fluoroelastomer (FKM) product families.
® Ryton, Amodel, AvaSpire, KetaSpire, Radel, Torlon and Tecnoflon are registered trademarks of Solvay.

Follow us on twitter @SolvayGroup
About KSPG AG
KSPG AG is the parent company of Rheinmetall's Automotive sector. As a global first-tier supplier to the automotive industry, KSPG, thanks to its vast capabilities, commands foremost positions in the product and component segments including air supply, emission control, and pumps as well as in the development, manufacture and aftermarket supply of pistons, engine blocks, and plain bearings. 
Product engineering and development are conducted in close liaison with the leading car assemblers. Low emissions, reduced fuel consumption, upgraded performance, reliability, quality, and safety - these are forces that drive innovation at KSPG. In line with its strategic focus, the Group has three divisions: Hardparts, Mechatronics und Motorservice and employs a workface of around 12,000 employees at its production locations in Europe, North and South America, Japan, India plus China. Learn more at http://www.kspg.com/en/company. 
About Solvay
Solvay Specialty Polymers manufactures over 1500 products across 35 brands of high-performance polymers – fluoropolymers, fluoroelastomers, fluorinated fluids, semi-aromatic polyamides, sulfone polymers, aromatic ultra-high performance polymers, high barrier polymers and cross-linked high-performance compounds – for use in Aerospace, Alternative Energy, Automotive, Healthcare, Membranes, Oil and Gas, Packaging, Plumbing, Semiconductors, Wire & Cable, and other industries. Learn more at www.solvayspecialtypolymers.com.
An international chemical and advanced materials company, Solvay assists its customers in innovating, developing and delivering high-value, sustainable products and solutions which consume less energy and reduce CO2 emissions, optimize the use of resources and improve the quality of life. Solvay serves diversified global end markets, including automotive and aerospace, consumer goods and healthcare, energy and environment, electricity and electronics, building and construction as well as industrial applications. Solvay is headquartered in Brussels with about 30,900 employees spread across 53 countries. It generated pro forma net sales of € 12.4 bn in 2015, with 90% made from activities where it ranks among the world's top 3 players. Solvay SA (SOLB.BE) is listed on Euronext in Brussels and Paris (Bloomberg: SOLB:BB - Reuters: SOLB.BR).