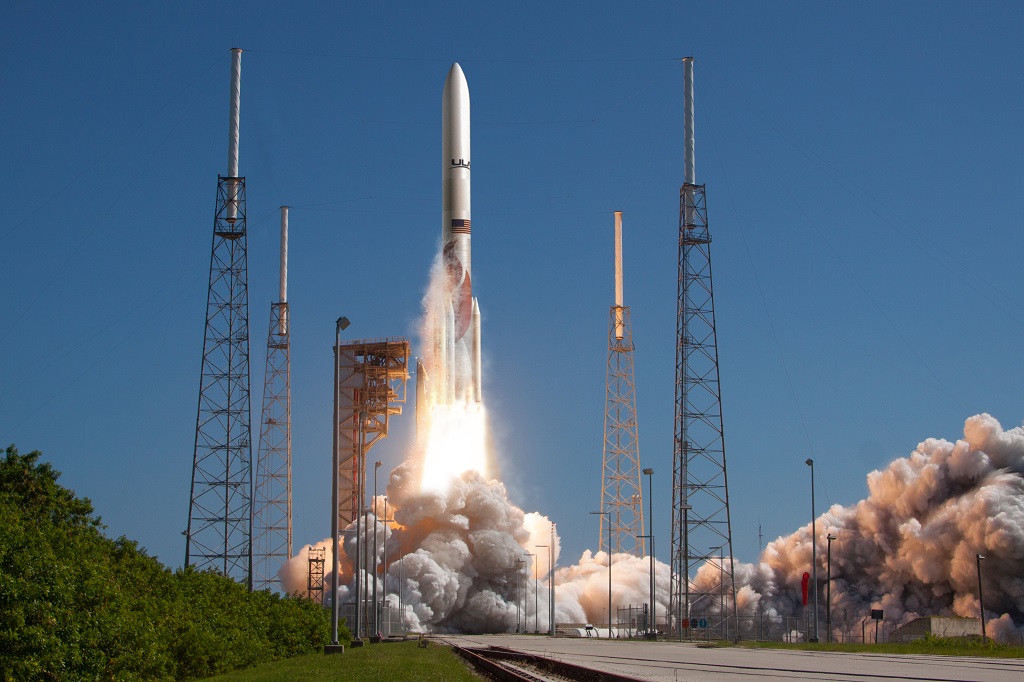 Space & Launch
Space and Launch Material Solutions

- Building on a legacy of innovation
Solvay has a legacy with innovative materials that have been successfully used in space missions, from the first Moon landing to the recent launch of NASA's Space Launch System (SLS) rocket for the Artemis program. The space and launch industry is rapidly evolving with a new cadence of almost weekly launches to LEO and upcoming missions to establish a sustaining presence on the Moon.
As the space industry grows, Solvay continues to serve as the partner of choice for materials that enable the next generation of innovation. Our broad portfolio of materials for space and launch is tailored to address the complex environmental challenges in spacecraft, satellites, launch vehicles, and future aerospace applications. Explore our high-temperature ablative materials for propulsion and rocket nozzles, spacecraft composite materials, polymers, primers and adhesives for aerospace, and let's work together to reach the next historic milestone in space and launch.
Watch the video to learn about Solvay's legacy in Space
https://www.youtube.com/watch?v=OTP2bv2GR3Q
Discover High-Performance

Solutions for Space and Launch
The demands on materials suitable for space and launch applications are complex. Solutions must simultaneously deliver lightweighting benefits, enable design and processing flexibility, withstand extreme temperatures and maintain reliable performance over time. Solvay provides space and launch OEMs with outstanding materials, including CYCOM® and MTM® composites, MX® high-temperature ablatives, FM® adhesives and BR® primers and Torlon® Polymers.
Continue Exploring Aerospace