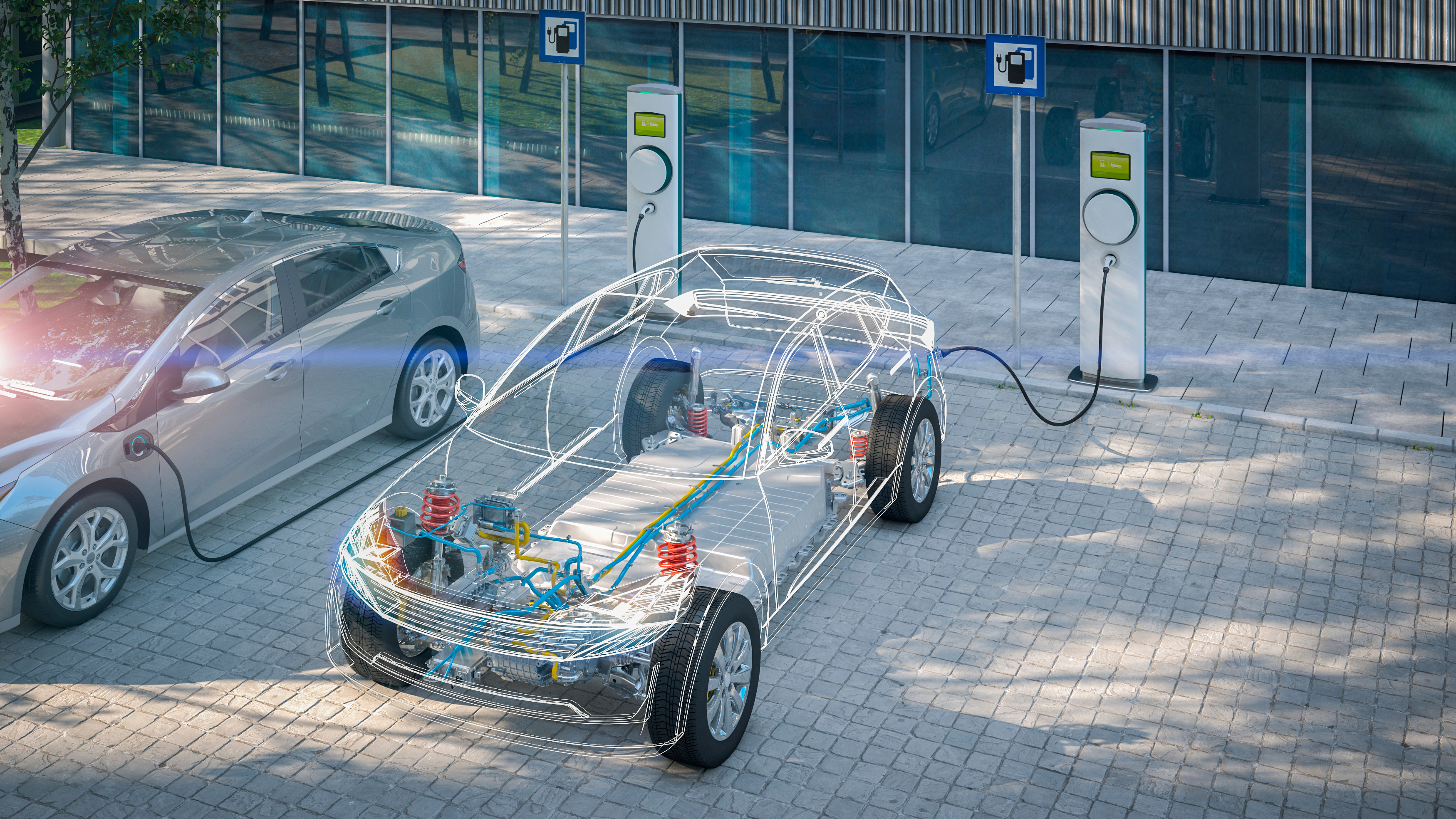 Batteries
Powering Innovation to Address Next-generation Battery Challenges
As global demand for batteries accelerates through the rapid expansion of electric vehicles (EV), as well as renewable energy storage systems (ESS) and consumer electronic devices, performance requirements, such as increased energy density and autonomy, fast charging, and safety, are rising significantly. Solvay, a technology leader serving the battery industry for more than 20 years, offers a unique range of innovative materials to successfully power the challenges of energy transition. With a wide portfolio of products and technologies, Solvay is committed to developing new materials for current and next-generation batteries, providing environmentally responsible solutions, and enabling a circular economy.  
Developing Materials to Drive the Future of Batteries
The world has never needed so many batteries to power the sustainable technologies of today and tomorrow. Thanks to the Group's expertise and a global multidisciplinary dedicated team, Solvay is a driving force in the development of leading-edge materials for liquid and solid-state batteries. 
Leading the Circular End-of-life Battery Value Chain
Tomorrow's demand for battery metals is unlikely to be met by primary mining alone, so the industry needs a new solution. As a leader in solvent extraction technologies for metal recovery, we are leveraging our expertise and experience in battery recycling enabling a circular economy for lithium-ion batteries.
Our Solutions for Batteries
The fast-paced growth of the EV market requires a vast amount of battery materials which poses challenges to the supply of critical materials at the required quality level. Solvay supports customer needs worldwide, thanks to the global presence of our technical facilities and production sites, to serve customers locally with high-quality products and efficient, reliable supply chains. Our unique range of technologies to create the key ingredients for batteries and for recycling the battery at the end of its life makes Solvay a reference in advanced materials for battery and automotive OEMs.
Our Diverse Product Portfolio for Batteries
Solvay's battery solutions portfolio consists of products such as Solef® PVDF, for binders and separator coatings, LiFSI and LiTFSI - the market references for lithium salt, and Energain® the new generation of fluorinated solvents for High Voltage Electrolyte (up to 5V). Battery safety can be increased thanks to TAB, an electrolyte additive that protects rechargeable lithium-ion batteries by reducing the risk of overloading and overheating. We also provide high-performance polymers, Hyflon® perfluoropolymers and Ryton® PPS for cell gaskets and battery modules to reduce weight and improve battery safety and a range of high-performance polymers and thermoplastic composites including Evolite™ for battery enclosures.
Related Press Releases & Articles