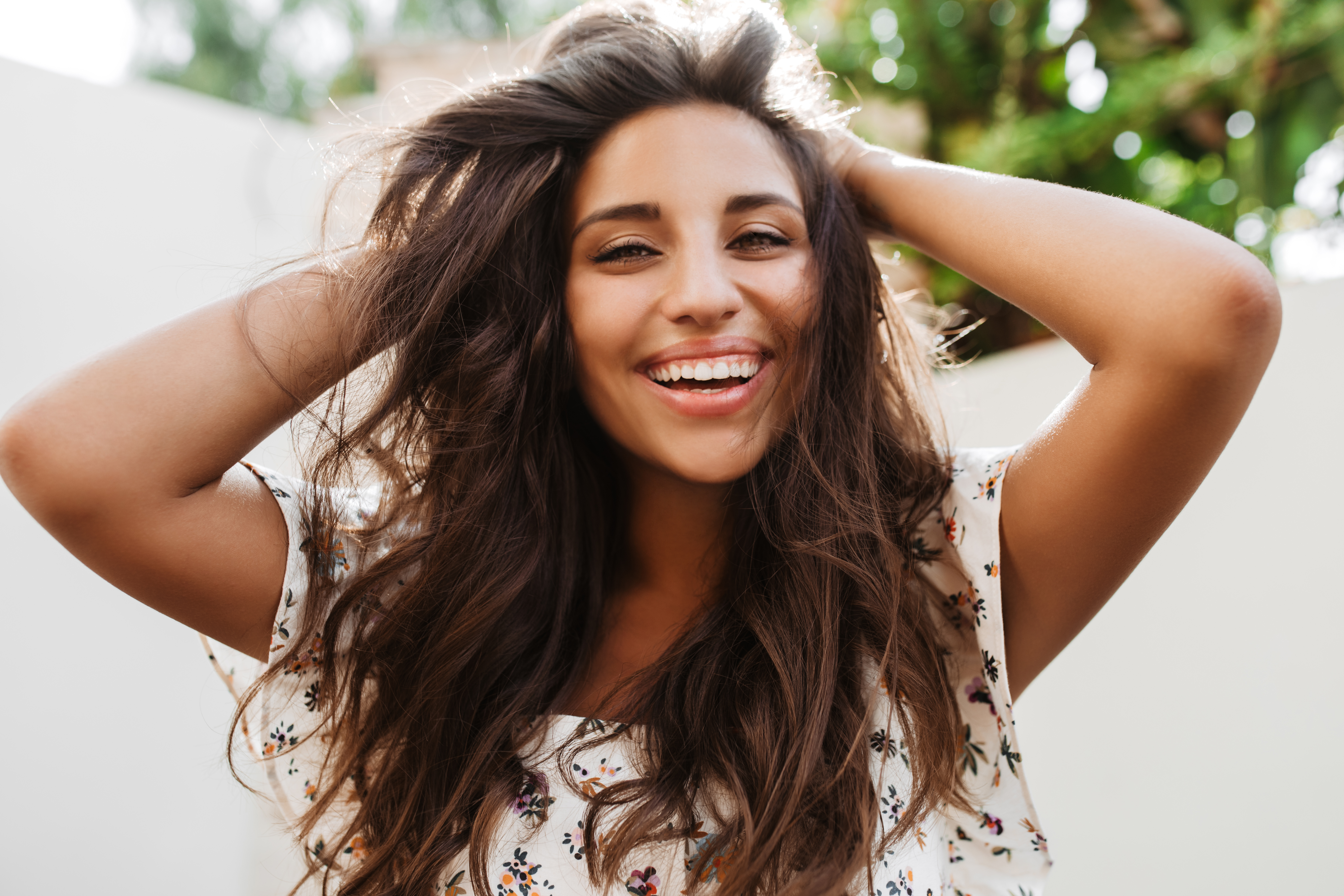 How Sulfate and Silicone Alternatives Improve the Hair Care Industry and Benefit Consumers
Today's hair care consumers are gravitating towards simple, natural and eco-friendly hair care regimens with products made from high-performance ingredients. Accordingly, hair care formulators must design sulfate- and silicone-free solutions that protect the integrity of the hair and scalp and guarantee top-quality results. Solvay's extensive portfolio of advanced ingredients is designed to replace silicone and sulfated surfactants for highly effective, naturally derived hair care formulations.
 
Gentle sulfate-free formulations are designed to prevent hair damage
Hair care consumers have diverse needs, with some users searching for gentle solutions for natural hair health and others looking for formulations that prevent further harm to damaged hair. Despite the demand for gentle, sulfate-free formulations, many hair care regimens still contain ingredients that can damage the natural hair fiber and scalp. While sulfate-free hair care products require more sophisticated formulations, these advanced solutions offer outstanding performance and respect the hair fiber and scalp throughout many washes. 
Solvay's scientists have formulated versatile ingredients for sulfate-free solutions that prioritize mild cleansing for superior hair health. Our products offer formulators unrivaled flexibility in mild sulfate-free cleansing solutions for any hair type. For example, Miracare® Soft S 525 MB is a high active, sulfate-free surfactant system that is sustainable, easily processed and available to formulators as a blend or individual ingredients. This ingredient produces a sulfate-free shampoo when combined with an anionic surfactant and provides formulators freedom in developing innovative, gentle shampoos that protect against hair damage. Solvay offers formulators excellent flexibility as they develop a full range of sulfate-free solutions with ingredients that can be implemented in advanced chassis, including clear, ultra-mild and low-cost formulations.
 
Sulfate-free formulations elevate consumer sensory experiences 
Today's hair care products must be designed with high-performing ingredients that maintain positive sensory properties without the need for sulfates. With the use of advanced, pre-formulated ingredients, formulators gain flexibility in meeting consumer demands with simple viscosity-building solutions that can be used in opaque or transparent sulfate-free formulations.
Solvay formulates a range of surfactants and conditioning polymers for opaque and clear sulfate-free formulations with outstanding sensory properties. For transparent sulfate-free solutions, Jaguar® Excel is an eco-friendly conditioning polymer recommended for a variety of hair damage targets. In addition, Mirataine® DAB ULS MB is an amphoteric surfactant designed to improve viscosity and clarity of formulation. For opaque sulfate-free formulations, Solvay offers Jaguar® Optima as a cationic hair conditioning and deposition agent for enhanced sensory experiences. Additionally, Geropon® T 77 PC MB is a multifunctional anionic surfactant that can produce an opaque creamy lather with excellent building properties. 
 
Silicone replacements offer high-performance alternatives 
Historically, silicone was seen as a reliable, universal and highly efficient hair care ingredient. Recently, however, consumers and formulators are becoming more aware of the bioaccumulation, potential for build-up, greasiness and scalp accumulation that can result from silicone use. Hair care consumers expect environmentally-friendly, silicone-free solutions that deliver parallel performance when compared to products traditionally formulated with silicone. Accordingly, today's advanced ingredients, including specialty emollients for hair care and natural oil solubilizers, contribute to naturally derived, non-ecotoxic hair care solutions that imitate silicone's universal and adaptable performance.
Solvay's ingredients for high-performing, silicone-free hair care solutions are designed to ensure environmental safety without compromising on lightness, cleanliness or scalp health so consumers can enjoy the best version of their hair. Solvay's Dermalcare® LIA MB is a silicone alternative for hair care formulations that can be implemented in clear shampoos with excellent performance. This hair moisturizing emollient closely imitates the properties of silicone and is COSMOS certified as a naturally-derived silicone replacement in sustainable formulations. Additionally, Solvay's Alkamuls® PEG 16 CO is a unique natural oil solubilizer that can be formulated with many different vegetable oils for a cost-efficient, clear (up to 2%), silicone-free solution. This naturally derived solubilizer enables formulators to take advantage of the shine, softness and nutrition of natural oils without greasiness or heaviness in a clear, stable formula.
Solvay's ingredients for silicone-free, sulfate-free formulations advances today's hair care industry standards and continues to meet consumer expectations. For more information on sulfate replacements and silicone alternatives for hair care formulations, contact our experts.