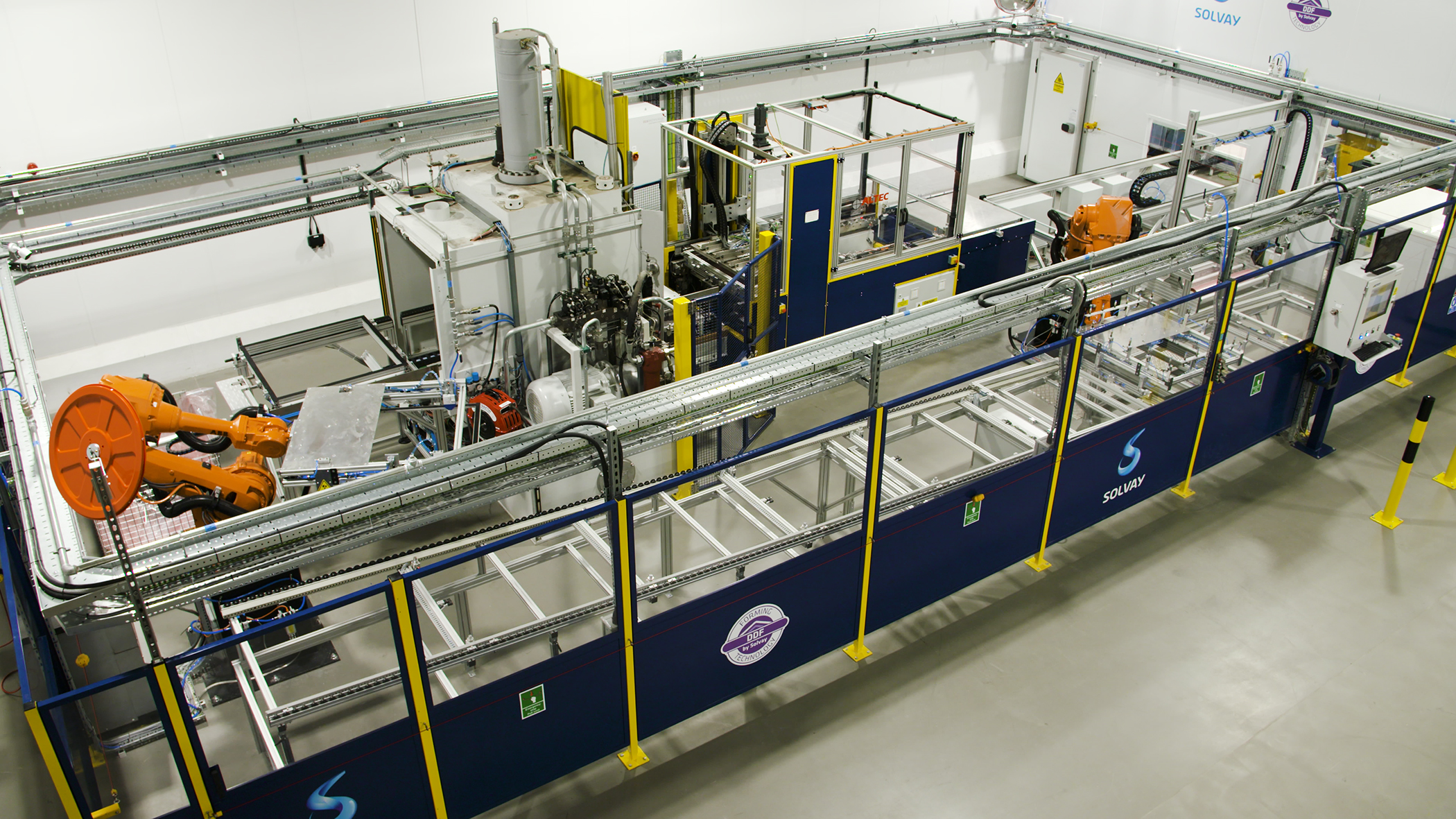 Solvay in the United Kingdom
Warrington
Solvay Interox is part of the Solvay Peroxides Global Business Unit 
The site produces Hydrogen Peroxide in a variety of grades for use in a wide variety of applications including pulp and paper bleaching, disinfection, environmental treatment, chemical synthesis and aquaculture. Paramove®, a special grade of hydrogen peroxide used in the fish farming industry, is produced by a GMP manufacturing facility at Warrington.
The site was first established in 1948 and became fully owned by Solvay in 1992. 
Community information
Solvay Warrington works closely with local schools and colleges to promote the benefits which science brings to our communities. We host school visits to our factory, sponsor a local High School to manufacture trophies for the Chemical Industries Association Awards ceremony and support an annual science conference at Priestley College.
We encourage our employees to participate in community and charitable activities and provide financial support when appropriate.
Advice to the public
Solvay's Warrington site is an upper tier COMAH (Control of Major Accident Hazards Regulations 2015) site. In line with the COMAH regulations, we submit a Safety Report to the Health and Safety Executive every five years. The report assesses the hazards and risks associated with our operations and details the controls we employ in order to reduce the risks to "As Low as is Reasonably Practicable". 
In the unlikely event of a major chemical incident, we will sound our COMAH alarm to alert the local community. If you hear the alarm (a two-tone siren), immediately go inside, close all doors and windows and tune in to a local radio station.
The COMAH alarm is tested on the first Monday of each month.