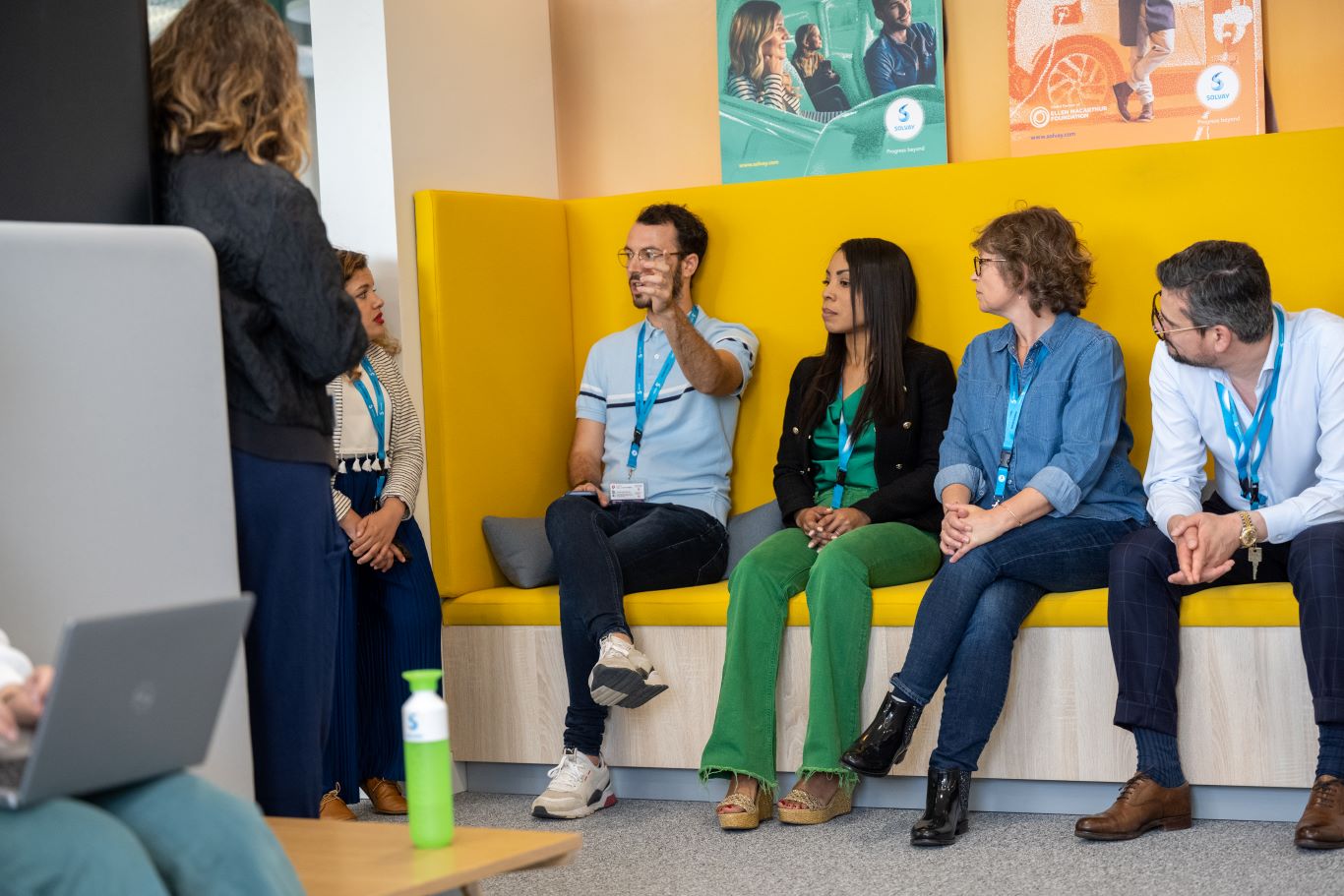 Diversity, Equity and Inclusion
Bring your whole self to work
You spend a large part of your life at work, so why should you waste that time pretending to be someone you're not? Solvay welcomes you as you are, because we believe progress can only be achieved by embracing different perspectives, cultures and ways of life. These are our guiding principles: we listen to those who share their difficulties and differences, and we celebrate every step we take together towards the creation of a better life for everyone.
We fight for more Diversity, equity and inclusion every single day, and we still have a long way to go to offer the best experience to our employees. But as you bring your own struggles and experience with you, you also help Solvay become a better workplace.
The future Solvay experience
The One Dignity program was launched in 2021 to help shape cultural change at Solvay towards more diversity, equity and inclusion (DEI). The program sets nine objectives for 2025 and covers various initiatives to help us get there. Want to join us? Stick around until 2025 and you'll get to work in a company that:
Achieved gender parity at all mid and senior management levels
Eliminated all structural gender pay gaps
Managed to build an inclusive employee experience
Made its workplace optimal for people with disabilities
Ensures fair recruitment
Grew and nurture an inclusive mindset among leaders
Enables all employees to bring their whole self to work thanks to Employee Resource Groups
Guarantees equitable access to career opportunities 
Empowers individuals to speak up if they experience non inclusive-behaviors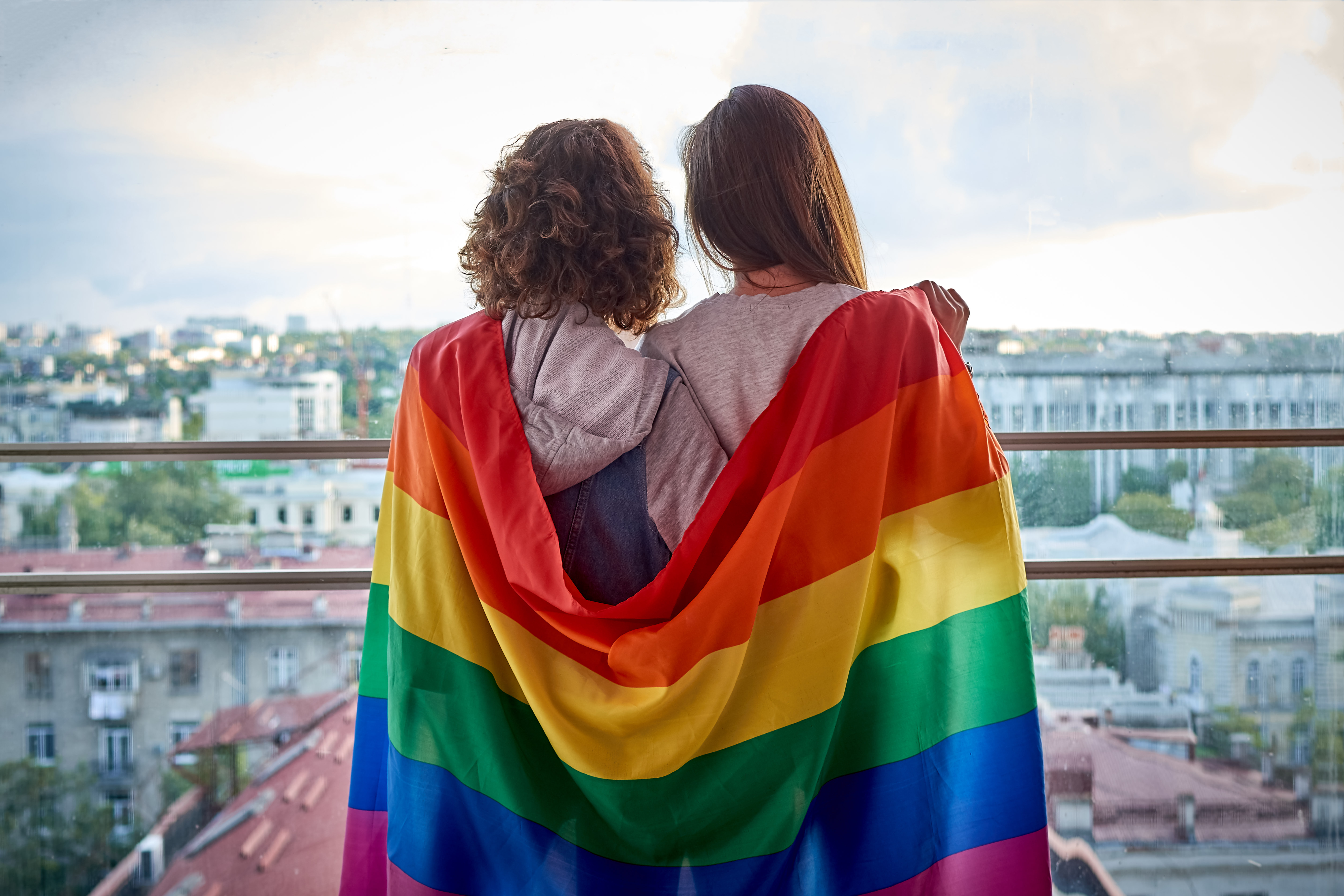 Stand with the LGBTQ+ community
Solvay is an official partner of Out & Equal, a non-profit organization that advocates for LGBTQ+ workforce equality. As a future Solvay employee, you'll be able to join our LGBTQ+ Alliance Employee Resource Group and work with Out & Equal to create networking and development opportunities for the LGBTQ+ community.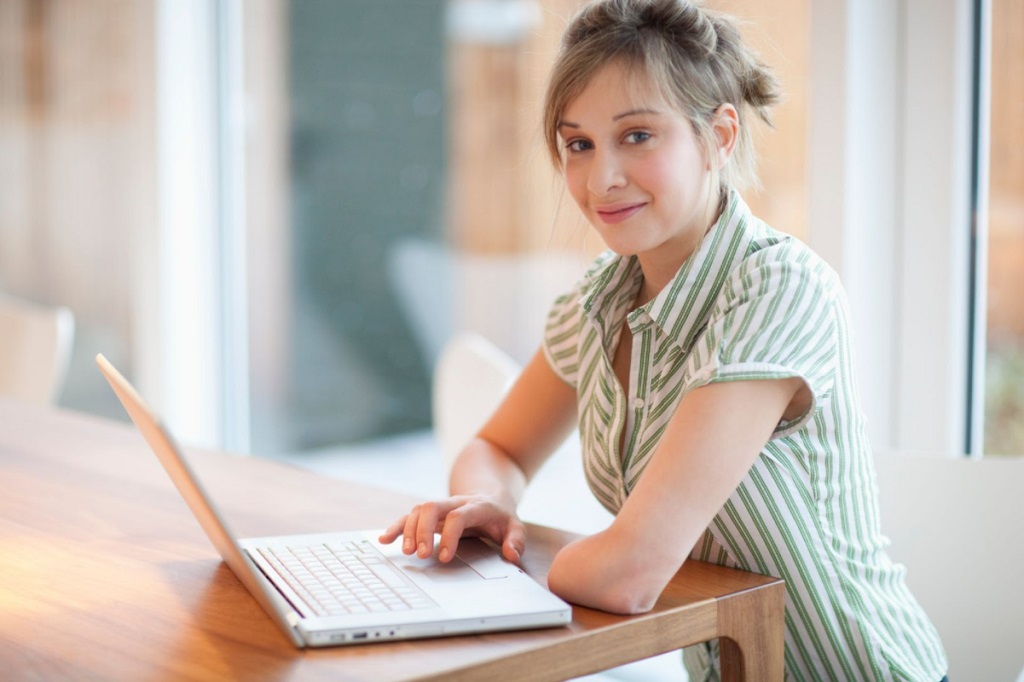 Reach for more accessibility
It shouldn't matter which site or department you work at. Solvay is implementing clear accessibility standards across the Group so that every employee enjoys equal access to facilities and opportunities. You can even choose to become an accessibility ambassador and ensure that we reach ever higher on our quest to make Solvay the best possible workplace for people with disabilities.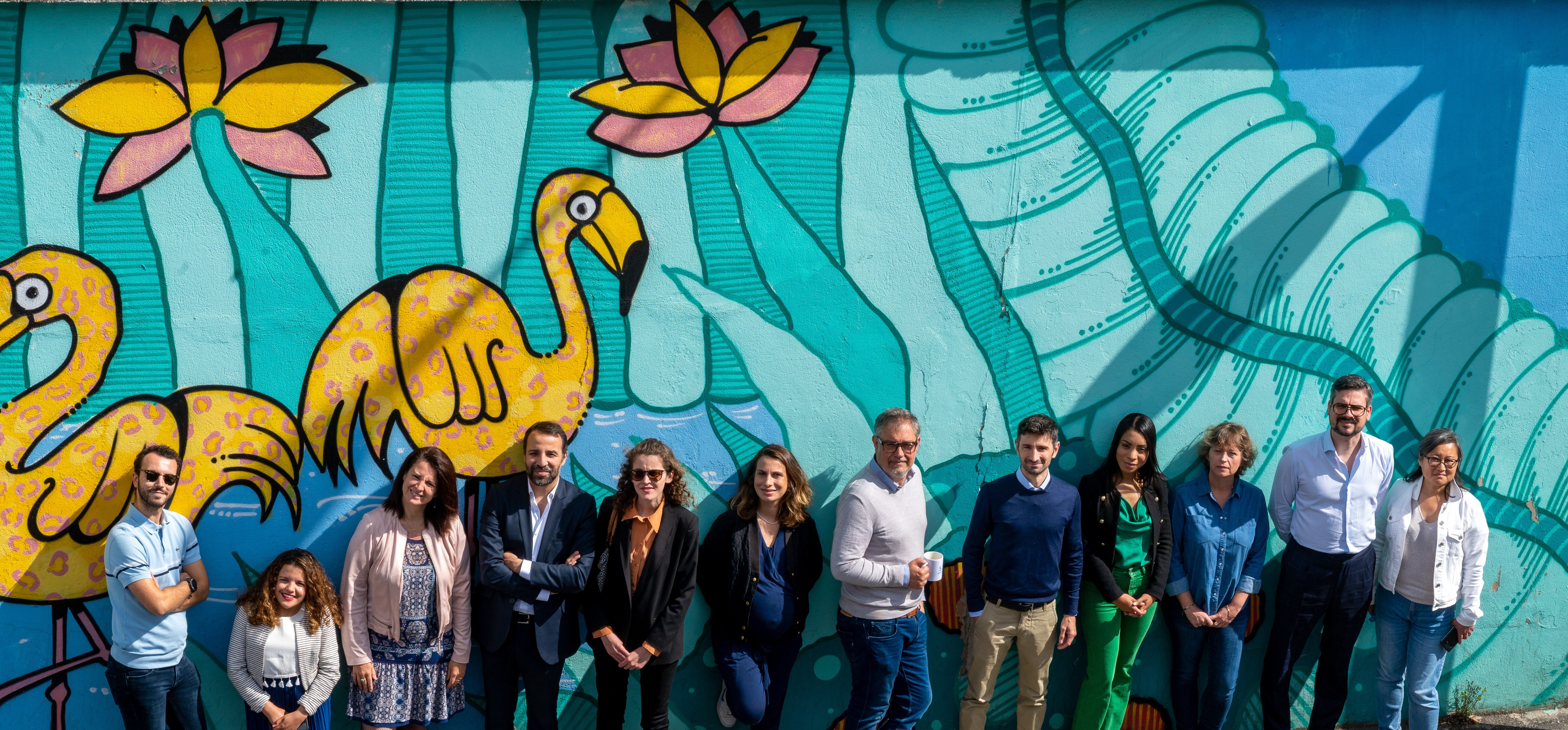 Embrace cultural diversity
Our purpose is to bond people, ideas and elements - We couldn't possibly claim that  if we weren't pushing for cultural diversity within our ranks. Working for Solvay means integrating a Group where people from 63 countries get to work together on exciting projects, no matter where they are located. Even at a local scale, we invite  everyone to enrich Solvay's vision with their cultural differences. Want to do your bit? You can join one of our Employee Resource Groups dedicated to diversity or even create a new one.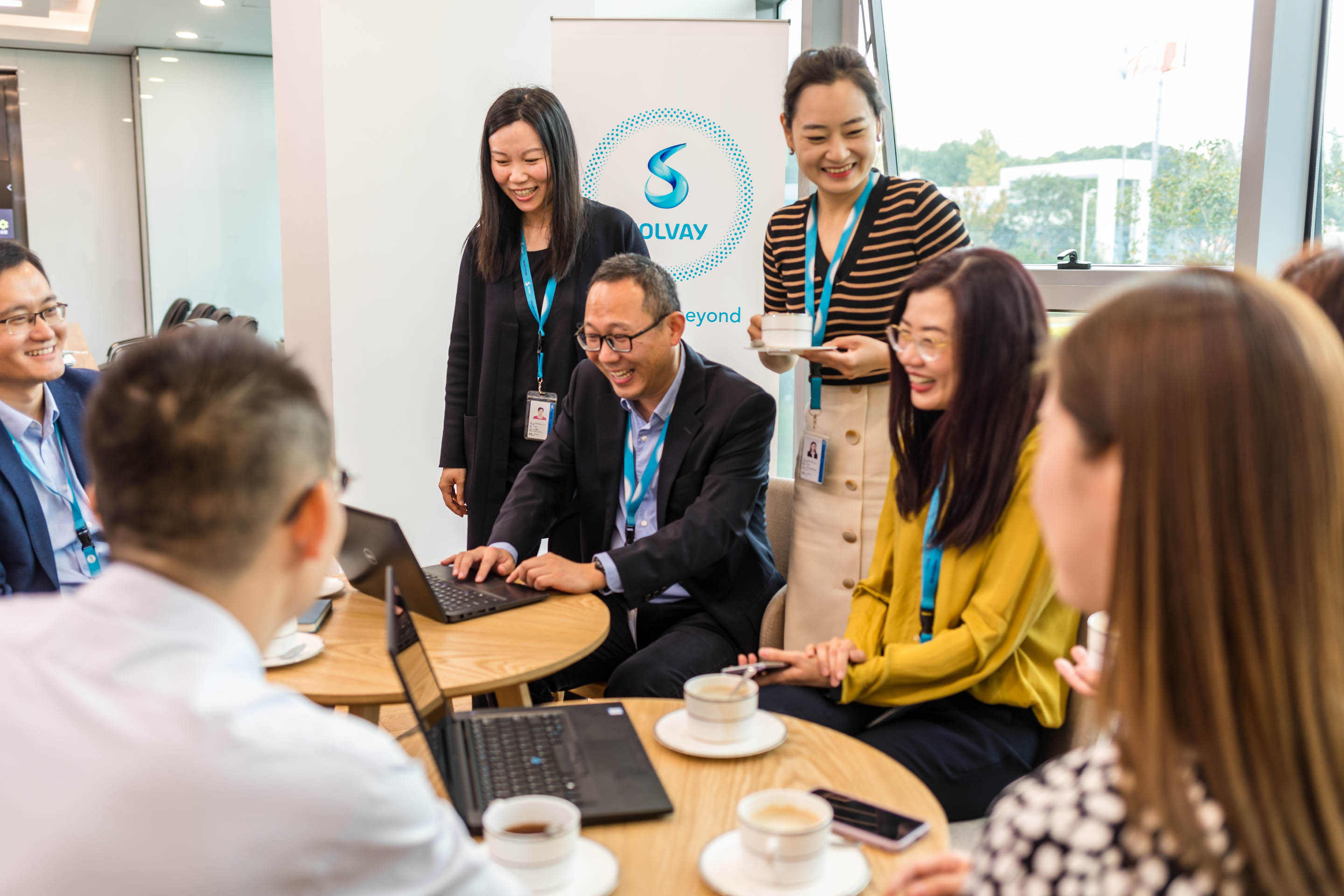 Strive for equity
Equitable pay and fair recruitment regardless of gender, sexual orientation, age, disability or background should be a given in any working environment. This is why we've set out to identify and close all structural pay gaps at Solvay by 2025. Every year, about 500 employees get their pay adjusted as soon as unfair gaps are identified.
We are developing a new mindset and have reached concrete milestones related to our nine objectives. The way we see it, equity and inclusion are the building blocks for diversity. We want to create an environment that will not only attract but also retain diverse talent.
Chief Diversity, Equity and Inclusion Officer
Join our
DEI heroes
Some of us are spearheading Solvay's fight for diversity, equity and inclusion. They are either leading key initiatives or playing a defining role in one of Solvay's Employee Resource Groups. Read on to find out about their stories.
A effect
"We're removing all gender bias while creating the talents of tomorrow"
The A Effect is a program set up in 2015 to right the wrong of gender bias in executive positions by providing professional development opportunities. After two Solvay employees successfully participated in 2021, Marie was asked to shift it up a gear and set up a long term partnership with the organization.
"I'm handling communication, registration, participant engagement and impact measurement," she explains. "The program is now open to all our female junior managers who feel like they could benefit from it, regardless of age, position or family situation. It makes return on investment less predictable, but it creates a much more diverse and rich group of participants."
The A Effect initiative is in line with Solvay's broader Diversity, Equity and Inclusion program. In fact, the feedback from the first cohort  has been so overwhelmingly positive that it has now become one of its pillars. "We're being true to our equity and inclusion promise. We're building a fair company that invests in the development of under-represented groups," Marie notes.
SAAEG
"We all have biases. We all have biases. Accepting that opens [the] door to relearning and celebrating our differences."
Solvay's African American Employee Group (SAAEG) has one purpose: building a fully inclusive workforce at Solvay. Created in the US in 2020, it has now become a group of over 100 contributing members from across the world. 
"I met John and Anisha (the SAAEG founders) as the world was protesting against racism in law enforcement in the US," Cheryl Staton, SAAEG group ambassador, recalls. "Solvay was setting ambitions for its One Dignity program and I wanted my voice to be heard. I wanted to share my insight as a black woman to help eliminate racism at Solvay, because I believe work environments should be safe and supportive to enable everyone to perform at their best."
Looking back at the work done so far, Cheryl says the group is beginning to make a difference. "SAAEG's potential is limitless. We're still underrepresented in management and leadership roles, so that will be our focus for the coming years," she concludes.