Innovation driven by sustainable development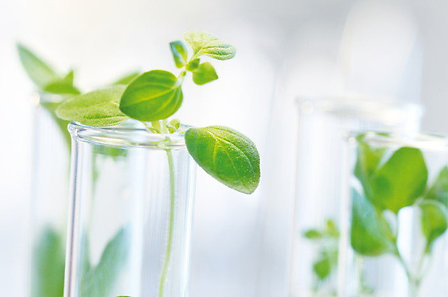 Innovation is a key driver in Solvay's journey towards building a model of sustainable chemistry. Indeed, conceiving solutions that address major societal and environmental problems opens up wide opportunities for business.
At Solvay, we analyze the global context, consider the expectations of our customers, and strive to anticipate trends and understand the concerns of consumers. We imagine sustainable solutions and make them a reality.
To make sure the innovation projects we are working on are the right ones, Solvay teams have adapted the "Sustainable Portfolio Management" (SPM) methodology for assessing Research & Innovation (R&I) projects from the earliest stage. With this tool, we look into potential risks and opportunities in the manufacturing process as well as in the marketplace. It helps us identify key features of the footprint of the future product, including CO2 emissions, consumption of nonrenewable resources, impact on human health and ecosystem quality, as well as water footprint. It then provides recommendations for making the solution more environmentally friendly.
As an example, the assessment of N-Protect™led to a breakthrough in sustainable fertilizer formulations. Our teams designed a liquid stabilizer to urea using a safe, non-toxic and partially bio-based solvent developed by Solvay, and a new synthesis route in its production process.
The assessment demonstrated an improvement of more than 30% in the environmental footprint of the manufacturing process, due to safer raw materials, as well as reduced greenhouse gas emissions and water consumption. Even greater benefits show up in its use: compared to existing solutions, it helps farmers avoid exposure to a CMR component, it increases fertilizer efficiency and reduces the impact on the environment.
Far beyond traditional assessments, this tool consistently provides information on the business sustainability pros and cons that are requested to make sound decisions in the project portfolio management and subsequent resource allocation. Moreover, this detailed sustainability analysis helps project managers identify and develop the most sustainable solutions sought by the marketplace, such as more environmentally product designs and manufacturing lines, and more sustainable solutions for our customers.