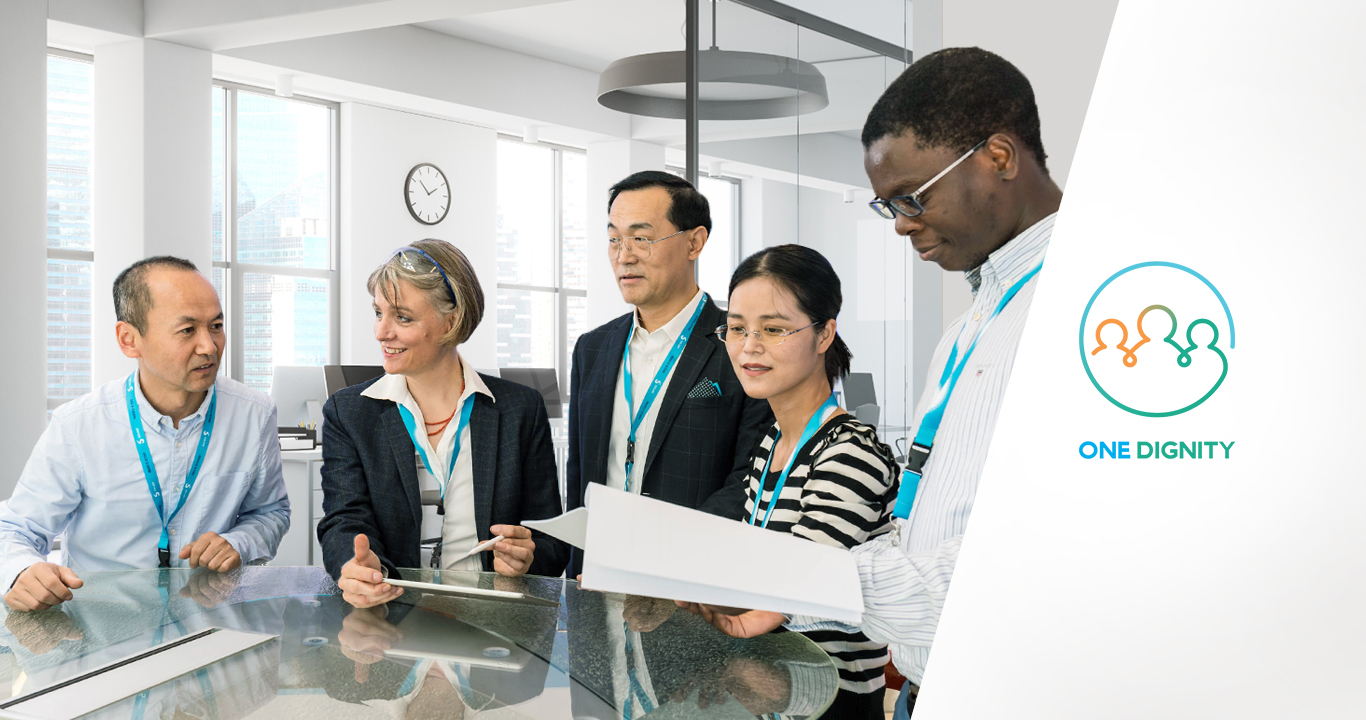 Diversity, Equity and Inclusion
Creating a diverse, equitable and inclusive workplace
Engaging Everyone
Deeply committed
Human Dignity is UNIVERSAL - at Solvay it is at the core of everything we do.
We promote an environment where every employee has the space and confidence to bring their whole self to work and be at their best.
We believe in unity, not uniformity. We ensure equal opportunities for people from all backgrounds, ages, genders, races, nationalities, ethnicities, religions, sexual orientations and identities, and abilities.
Our differences, visible or not, are valued and celebrated - they are the spark that ignites innovation and shared value for all.
One Solvay. One Dignity.
Setting a clear direction: Our DEI governance
To ensure a common vision and set out a clear direction for our One Dignity DEI program, we have established a well-defined governance structure to guide our activities:
1. Forum

Led by the CEO, our Forum steers and supports the global vision, ambition and strategy of the program at the highest level.

2. Taskforce

Led by the Head of DEI and appointed members within Solvay's leadership, the Taskforce develops and articulates Solvay's overall DEI strategy, and influences change throughout the Group.

3. Support & Champions

Executive Sponsors & Ambassadors support and work within Employee Resource Groups (ERGs) and DEI catalysts to help advance DEI program initiatives at the grassroots level.

4. Allies

Allies can be found throughout the Group as Solvay leaders and colleagues who proactively help shape, embed and uphold DEI across the Group on a daily basis.
Partnerships & Alliances
Our DEI commitment goes beyond Solvay. By fostering strong relationships with like-minded people and programs, our employees are able to connect and collaborate with prestigious partners, so they can access meaningful development opportunities to thrive in the workplace, and beyond. Here are some examples.
Solvay 4 Sport
Solvay is proud to partner with three international medal winners and record holding athletes and accompany them on their quest for victory.