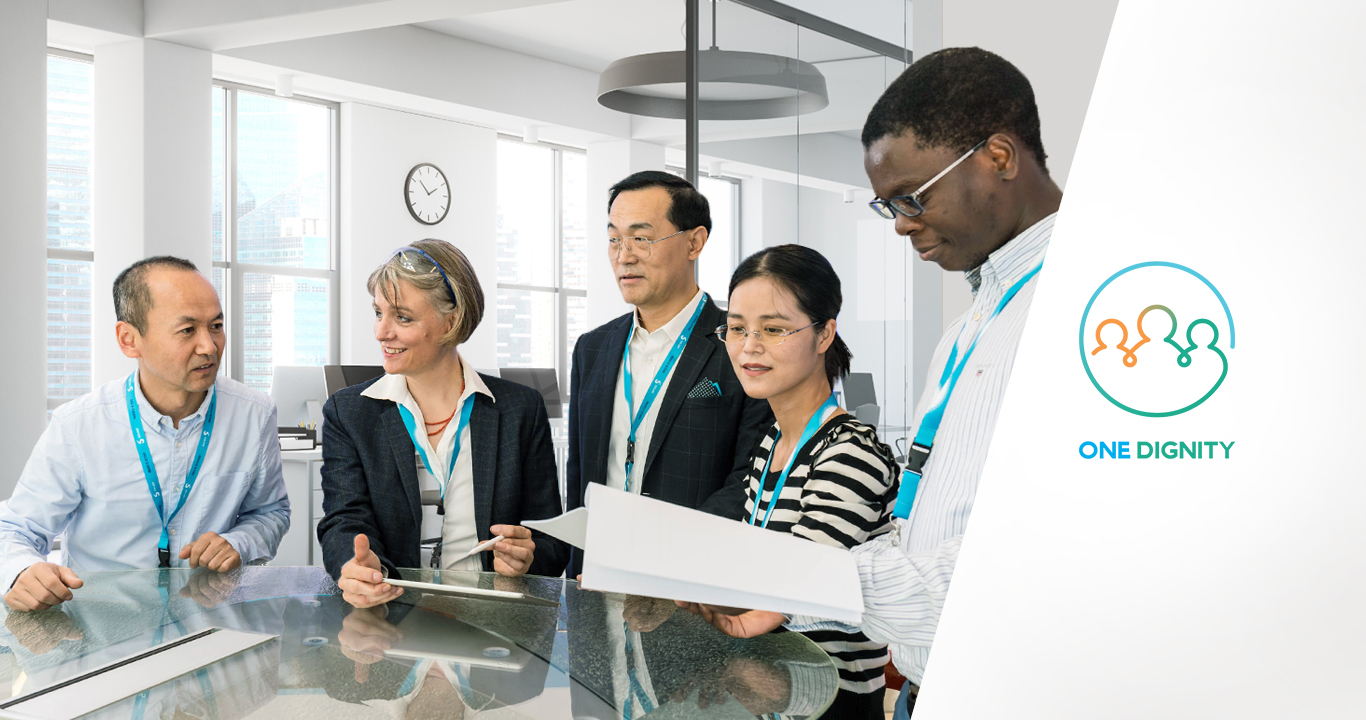 Diversity, Equity and Inclusion
Creating a diverse, equitable and inclusive workplace
Equity
We want to address structural inequality by providing equitable access to opportunities to talents & businesses.
Equitable
pay
Assess if there are undesired pay gaps and close them if there are any
About
At Solvay, we abide by the principle of equitable pay and remuneration for work of equal value. This is true from our entry roles to our senior positions, regardless of age, disability, gender, race, religion or belief, sexual orientation, or any other distinction. One of the best ways to ensure equity is by being more transparent, which is why - through our Pay Equity DEI objective - Solvay aims to facilitate and encourage open, transparent dialogues about total compensation and rewards, with involved stakeholders internally and externally. 
Initiatives
Identifying and closing unwanted structural pay gaps is a key objective of our larger commitment to create an equitable, inclusive and diverse work environment. That is why we are regularly running fair pay audits across the Group to identify instances of unjustified pay gaps.
As an organization that believes in performance and meritocracy, Solvay wants to differentiate pay among employees and do it solely on the basis of the performance, value and contribution of each individual.
Solvay strives to increase trust and a sense of fairness, among colleagues and in the communities around us, about our employment decisions and development opportunities, rewards and pay-related topics. We rely on (and are continuously working to improve) transparency to achieve this important goal.
Insights
In 2022, Solvay will increase the transparency by voluntarily disclosing information on the gender pay gap for our six biggest operating countries in our Annual Report, going beyond only reporting what is legally required.
Additionally, Solvay wants to go beyond the pay gap to address broad pay equity topics such as the minimum living wage. 
Fair recruitment
Ensure fair recruitment to level the playing field for all applicants, giving everybody a fair chance regardless of their background
About
To achieve our ambitious target of having gender parity for mid- and senior-level management by 2030, we hold ourselves accountable for attracting, hiring, and retaining employees from diverse backgrounds. Our aim is to widen the pool of talent so that we have access to the greatest number of superior performers.
Initiatives
Our hiring practices are regularly reviewed and challenged to ensure that diversity and inclusion are embraced throughout the process.
We partner with professional associations and academic institutions to engage with a large pool of candidates from diverse backgrounds.
Insights
Solvay's most recent Group-wide employee survey on inclusion showed that 78% of Solvay employees feel people from ALL BACKGROUNDS have an EQUITABLE CHANCE of being hired at Solvay.
Equitable career opportunity
Ensure equitable access to career opportunities and development
About
We focus on developing employees - regardless of background - in order to promote career advancement that fulfils both personal aspirations and organizational objectives.
Our professional development practices are regularly reviewed and challenged to ensure that diversity, equity and inclusion are embraced throughout the process.
Initiatives
Solvay has partnered with relevant industry providers to ensure that we attract diverse talent from the communities we serve, and we have also deployed initiatives internally for employees, and particularly those from underrepresented groups, to ensure their development and readiness for available career opportunities within our company.  One of our most recent initiatives is The A Effect, a development program for a select group of female junior managers to help them develop professionally in line with their career aspirations.
Insights
Solvay's most recent Group-wide employee survey on inclusion showed that 
- 70% of employees feel job PERFORMANCE is evaluated FAIRLY
- 66% of employees feel that Solvay SUPPORTS them to DEVELOP themselves
- 57% of employees feel that Solvay PROMOTES the person BEST ABLE to perform the job
In 2022, Solvay will continue to accelerate career and development opportunities for our employees. We've already started in 2021, with 150 female colleagues taking part in the A Effect Ambition Challenge. And another 300 have been identified to participate in subsequent sessions scheduled in the Spring and Fall of 2022, this will allow us to achieve our target to send 22% of our junior female managers through this program within a 2 year timeframe.