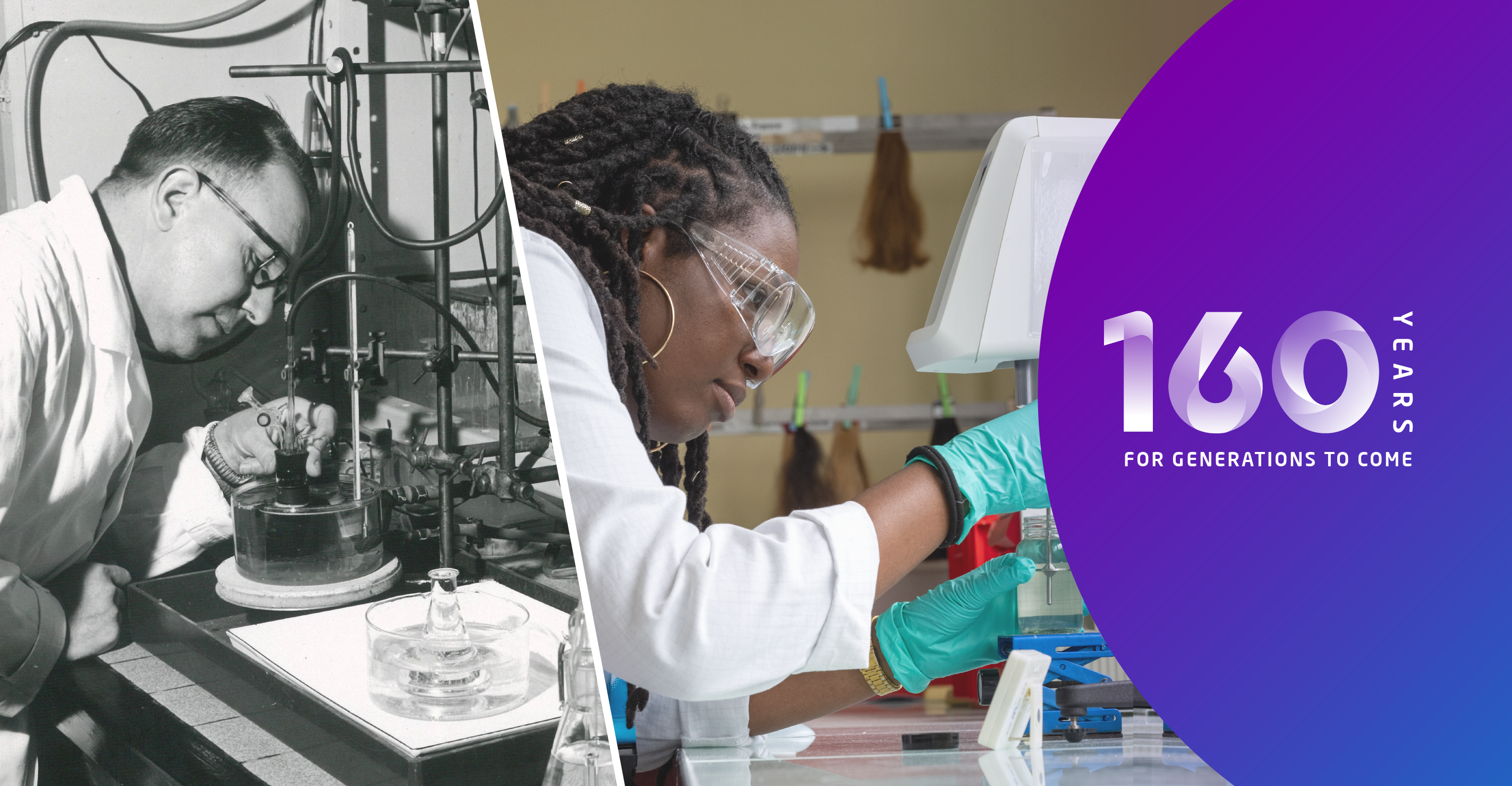 History
1914-1949
Times of doubts
The outbreak of the First World War marked the end of an era and the advent of a new World order. Multinationals suddenly had to cope with the rise of national antagonisms. The face of the chemical industry itself changed tremendously. Solvay had to adapt by defending its leadership through alliances and technical excellence.
https://youtu.be/L5bqXedrhfI
Organizing the relief a starving population
During WWI, the Belgian population suffered due to food shortages and the outright ending of production in many sectors. A National Committee for Relief and Food (CNSA) was set up by politicians and industrialists in 1914. Ernest Solvay, who donated 1 million francs, became its president. This private organization even served as a "2nd Belgian government" during the war. Other Solvay managers also played a role, including Emmanuel Janssen and Louis Solvay.
Surviving two World Wars
Solvay was literally caught up in World War I. Its headquarters were based in "neutral" Belgium, which was nevertheless occupied almost entirely by German troops. It owned plants in most belligerent countries. Worse: its foreign subsidiaries were directly confronting each other. During WWII, Solvay was anxious about the fate of its industrial sites in both Nazi-dominated Europe and the Allied zone. Ernest-John Solvay and his brother-in-law René Boël were respectively in charge of maintaining the company's autonomy in both zones.
Losing grip in America
During WWI, the United States displayed leadership in both politics and economics. For Solvay, however, the US posed great challenges. Solvay held interests in two companies: the Solvay Process Co and the Semet-Solvay Co, which merged with three other chemical firms in 1920 to form Allied Chemical & Dye Corp. As a consequence of this merger, Solvay's influence in the US decreased tremendously. Another concern was the Stock Market Crash of 1929. Though Solvay itself was not too badly affected, the Group's "Mutuelle Solvay" private investment bank lost millions and had to be restructured.
Management team in Borth
1926 After the passing away of Ernest Solvay in 1922 at the age of 83, no natural leader of equivalent stature could be immediately identified. Group management therefore became even more of a collegial effort. Inside the Management Committee, each manager was personally responsible for a list of countries and functional activities. Pictured here: a visit to salt mines in Borth, Germany. From left, Louis Solvay (2nd); Emmanuel Janssen (5th); and Ernest-John Solvay (7th).
Solvay Conference of Physics 1927
Perhaps the most celebrated Council of Physics is the Fifth Solvay International Conference on Electrons and Photons that took place in 1927, where the newly formulated theory of quantum physics took center stage. Leading figures Albert Einstein and Niels Bohr famously debated quantum mechanics at the conference, and of all the attendees, 17 of the 29 were or became Nobel Prize winners.
Caught up in communist regimes
Twice in its history, Solvay suffered at the hands of communist regimes. First, in 1917, when the Bolshevik revolution resulted in the confiscation of Russian plants and mines. Second, in the wake of World War II, when 15 Solvay industrial sites were nationalized in Romania, Hungary, East-Germany, Yugoslavia, Czechoslovakia and in Poland. Despite numerous attempts, Solvay was unable to obtain reparations in most cases.
Caught in the maelstrom of European history
Under Hitler's dictatorship, the Solvay's subsidiaries were subjected to the system of Verwaltung (sequester). This deprived Brussels' management from effectively supervising their plants. The powerful administrators who held the reins, however, showed loyalty to the company and enabled it to successfully resist takeover schemes instigated by Solvay's main competitors in Germany and in Eastern Europe. Solvay's Bernburg plant, here painted in 1938 by Karl Blossfeld has seen its fair share of history. It was founded under Bismarck; put in sequester by the Nazis; seized by the communists; partially dismantled by the Russians; recovered after the fall of the Berlin Wall; and revitalized to face globalization.