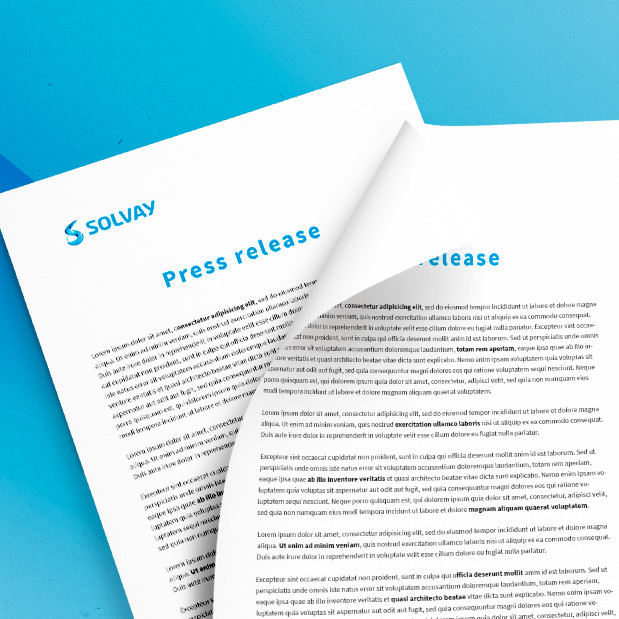 Cytec to Present Paper at Canadian Mineral Processors Conference
January 16, 2015 - Woodland Park, New Jersey - Cytec Industries Inc. (CYT) will present at the 47th Annual Mineral Processors Conference in Ottawa, Canada January 20-22.  Cytec has been committed to serving the mining industry for the past 100 years and continues to lead the way with innovative chemistries and formulation expertise that increase the recovery of value metals, reduce processing costs and deliver innovative reagent solutions to mine operations.Cytec, the leader in mineral processing chemistry, has developed a variety of products to meet the challenges within the mining industry including AEROPHINE® 3418A, aunique, phosphine-based collector recognized for its selective properties on complex, polymetallic and massive sulfide ores comprising Cu, Pb, Zn, Ag, and Au in various combinations, Cu-Au and Cu-Ni ores.Peter Riccio, Cytec's Mineral Processing Senior Research Engineer will be presenting,
"AEROPHINE® 3418A Promoter– The Canadian Collector – 50 years of Improved Metallurgy in Various Applications". 
This paper will provide a brief history of the product's development and use in Canada.  Three Canadian case studies will also be discussed highlighting potential innovative application of AEROPHINE® 3418A Promoter for Cu-Au, Cu-Zn, and Cu-Pb-Zn ores. A plant production update will also be given on the future supply of this collector.Charles Maes, Regional Sales Director - North America for Cytec says "AEROPHINE
®
3418A has been an important part of our portfolio and our newly expanded production plant in Niagara Falls, Canada supports growing demands. This product continues to prove its metallurgical advantages, particularly in the use in polymetalics where silver and gold are key economic drivers for the industry."For more information on Cytec's mining products and technology, visit  
http://www.cytec.com/businesses/in-process-separation/mining-chemicals
.
Corporate Profile
Cytec's vision is to deliver specialty material and chemical technologies beyond our customers' imagination. Our focus on innovation, advanced technology and application expertise enables us to develop, manufacture and sell products that change the way our customers do business. Our pioneering products perform specific and important functions for our customers, enabling them to offer innovative solutions to the industries that they serve. Our products serve a diverse range of end markets including aerospace and industrial materials, mining and plastics.
TRADEMARK NOTICE:
The ® indicates a Registered Trademark in the United States and the ™ indicates a trademark in the United States. The mark may also be registered, subject of an application for registration, or a trademark in other countries.Media Contacts
Tara Tepp

In Process Separation Marketing Communications
Tel: 1.973.357.3347
tara.tepp@cytec.com
Katherine Vaiente
Global Marketing Communications Manager
Tel: 1.480.730.2310
Katherine.Vaiente@cytec.com