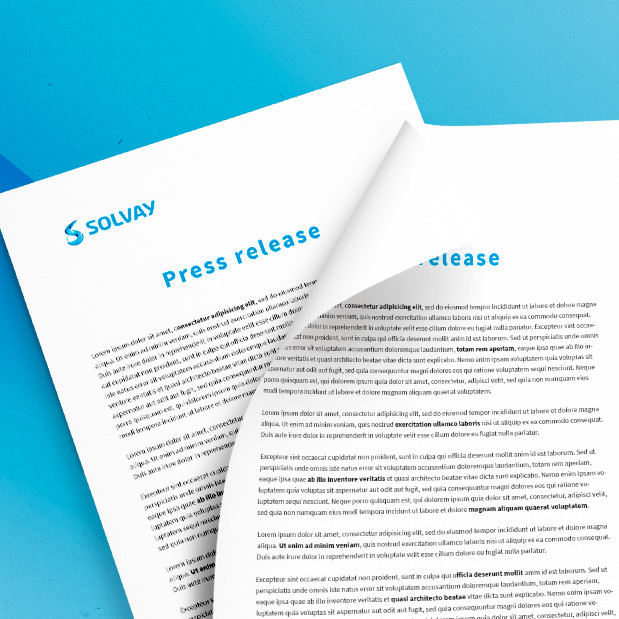 Plastic Logic and Solvay Specialty Polymers partner to launch low power solutions for Internet of Things and Wearables
Cambridge, UK 7th April 2014– Plastic Logic, the leader in the development and industrialisation of flexible organic electronics, and Solvay Specialty Polymers, a recognised leader in polymeric materials development for the electronics sector, announced a partnership that will deliver low power flexible electronics suitable for today's ever-changing world of ubiquitous sensors, mobile displays, and wearable devices. The companies have committed to a joint development programme that will initially demonstrate and then industrialise low power variants of such devices within two years. The technology will enable product designers to develop stylish, more ergonomically-friendly devices in several emerging industrial segments, including flexible AMOLED and other displays for mobile and Wearables and the Internet of Things,- markets which are forecast to be worth $12Bn by 2020 (IHS 2013 report) and $1.9 trillion across all sectors (Peter Middleton, research director, Gartner) in 2020 respectively.
Plastic Logic's revolutionary technology is based on an organic transistor that can be printed on plastic substrates using only low temperature processes (<100˚C). Since the transistor is the foundation of all electronic devices, this enables the fabrication of a wide range of applications on standard engineering plastics with exceptional manufacturing efficiency. Plastic Logic has already manufactured and delivered organic transistor arrays to drive flexible electrophoretic displays, flexible AMOLED displays, and read-out circuitry for high density image sensors.
Solvay Specialty Polymer has introduced a range of electro-active polymers, being marketed as solvene® EAP, that have an intrinsically high dielectric constant, which enables high charge at low applied electric fields. Integrated with Plastic Logic's transistor technology this creates a step change in the voltage requirements for electronics devices. The improved low power performance coupled with extreme flexibility and durability makes the combined technology ideal for wearable and ubiquitous sensor technologies.
"It is gratifying to know that Solvay's innovative polymers are contributing to the development of organic transistors and advancement of flexible display technology," said Jens Hoeltje, Director of Strategy and Marketing from Solvay Specialty Polymers.
Indro Mukerjee, CEO of Plastic Logic, welcomed the partnership, saying 'Flexible electronics is now a reality and forms an important foundation for the rapidly growing Internet of Things and Wearables markets. Plastic Logic has been working with leading companies to enable the supply chain for these markets and we are pleased to now be able to also partner with Solvay to deliever very low power solutions'.
About Plastic Logic
Plastic Logic is the recognised leader in organic thin-film transistors (OTFT) and is at the forefront of research and investment in plastic electronics. The company has industrialised the process technology and now manufactures a range of high-quality, shatterproof, ultra-thin and ultra-lightweight plastic displays. These offer huge advantages over conventional screens, as they are extremely flexible with proven lifetimes. Solutions for sensor and other non-display applications are in development, enabling revolutionary design possibilities, set to transform existing markets such as wearable and mobile devices, signage, and automotive, as well as many others. Plastic Logic is backed by major investors including Rusnano and Oak Investment Partners.
Find out more about Plastic Logic and its robust, flexible displays by visiting http://www.plasticlogic.com. and http://www.youtube.com/plasticlogic.
Companies interested in working together with Plastic Logic should contact pp@plasticlogic.com
Media Contact at Plastic Logic:
Kevin Godfrey 
Marketing Communications Officer
T +44 (0)1223 707 382
M +44 (0)7786 268795
email kevin.godfrey@plasticlogic.com
About Solvay Specialty Polymers
Solvay Specialty Polymers manufactures over 1500 products across 35 brands of high-performance polymers  luoropolymers, fluoroelastomers, fluorinated fluids, semi-aromatic polyamides, sulfone polymers, aromatic ultra polymers, high-barrier polymers and cross-linked high-performance compounds  for use in Aerospace, Alternative Energy, Automotive, Healthcare, Membranes, Oil and Gas, Packaging, Plumbing, Semiconductors, Wire and Cable, and other industries. Learn more at www.solvay.com.
As an international chemical group, 
SOLVAY
 assists industries in finding and implementing ever more responsible and value-creating solutions. Solvay generates 90% of its net sales in activities where it is among the world's top three players. It serves many markets, varying from energy and the environment to automotive and aerospace or electricity and electronics, with one goal: to raise the performance of its clients and improve society's quality of life. The group is headquartered in Brussels, employs about 29,400 people in 56 countries and generated 9.9 billion euros in net sales in 2013. Solvay SA is listed as 
SOLB.BE
 on 
NYSE Euronext
 in Brussels and Paris (Bloomberg: 
SOLB:BB
 - Reuters: 
SOLB.BR
).