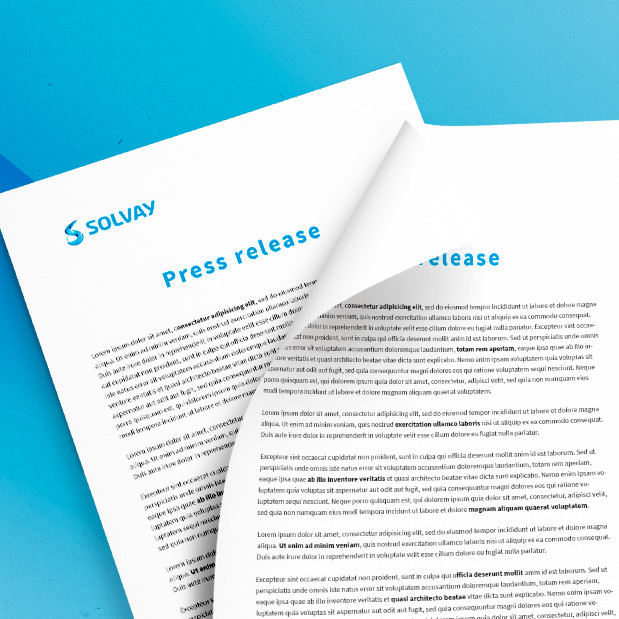 Saint-Gobain Performance Plastics Qualified as Injection Molder of Solvay's Torlon® PAI in China
SHANGHAI, China, Nov. 29, 2016– Solvay, a leading global supplier of high-performance polymers, has added the Minhang (Shanghai) China manufacturing site of Saint-Gobain Performance Plastics, Seals, as a qualified injection molder of its Torlon® polyamide-imide (PAI) resin. Saint-Gobain Performance Plastics (SGPPL) is the first company to gain certified Torlon® PAI injection molder status in two different regions of the world. The other approved SGPPL facility is located in Europe at Wertheim, Germany where critical components are manufactured using cutting-edge expertise in custom-design, tooling, testing and the processing of high-temperature polymers. The Wertheim facility was expanded to include a dedicated global training and technology center, offering an inventive and constructive environment for their engineers to develop customer solutions based on growing future needs.
"Our Torlon® PAI certified molder approval recognizes processors who have demonstrated their use of best manufacturing practices, following the recommendations defined in our design and processing guidelines", explains Christopher Wilson, Senior Vice President, Ultra-Polymers for Solvay's Specialty Polymers Global Business Line. "Torlon® PAI provides superior reliability under conditions frequently too severe for other injection-moldable thermoplastics and experience has shown that it also requires special attention to several unique processing aspects. The certified molder status is a valid and valuable proof of the molder's expertise in converting this advanced polymer material into components used in some of the most demanding applications in a wide range of industries."
SGPPL is a leader in critical parts for extreme application conditions with sealing, wear and tolerance control functionalities and utilizes Torlon® PAI for molding a number of components for demanding applications. With in-house compounding, application and tooling knowledge, they have maximized the properties of polymer materials specifically for automotive transmission and drive applications. "We are always looking for materials with enhanced tribological properties in the presence of high heat, pressure and aggressive chemicals so that we can apply our knowledge in compounding, design and molding in order to bring value to our customers," says Torsten Hupe, SGPPL Global Business Manager - Automotive. "The wear-resistant grades of Torlon® PAI offer unsurpassed performance in lubricated environments and have exceeded our expectations."
Torlon® PAI combines the exceptional performance of thermoset polyimides with the melt processing advantage of thermoplastics. It offers the highest strength and stiffness of any thermoplastic material up to 275°C and exhibits higher impact strength than most other advanced engineering polymers. Its outstanding creep resistance and extremely low coefficient of linear thermal expansion (CLTE) provide excellent dimensional stability. This high-end property profile gives Torlon® PAI an ideal fit in many precision, repetitive-use, high heat and load bearing friction and wear applications such as automotive seal rings and transmission thrust washers, ball joint sockets, molded gears and slide elements for steering systems, where it successfully replaces metals.
Solvay Specialty Polymers supports Torlon® PAI molders with detailed recommendations in a processing guide that covers all important aspects of machine selection, tooling, pre-drying, and molding along with trouble-shooting, post-cure, and regrind usage. In addition, an extensive design guide helps engineers to understand the polymer's high-performance properties, optimize the structural design of components, and select appropriate joining, machining and finishing procedures. These resources as well as a quick molding guide can be downloaded from www.torlon.com.

Follow us on twitter @SolvayGroup
About Saint-Gobain Performance Plastics, SealsSaint-Gobain Performance Plastics, Seals is a strategic business unit under Saint-Gobain Performance Plastics' Engineered Components SOA (sector of activity); their parent company, Saint-Gobain, is one of the world's top 100 industrial groups as well as one of the oldest manufacturing companies in the world with 350 years of excellence. With more than 50 years of manufacturing experience and an established global presence (with strategic sites in Garden Grove, California, USA; Kontich, Belgium; and Minhang, Shanghai, China), they offer a diverse range of critical parts for extreme applications with their product lines: OmniSeal®, Rulon® and Meldin®.About Solvay
Solvay Specialty Polymers manufactures over 1500 products across 35 brands of high-performance polymers – fluoropolymers, fluoroelastomers, fluorinated fluids, semi-aromatic polyamides, sulfone polymers, aromatic ultra-high performance polymers, high barrier polymers and cross-linked high-performance compounds – for use in Aerospace, Alternative Energy, Automotive, Healthcare, Membranes, Oil and Gas, Packaging, Plumbing, Semiconductors, Wire & Cable, and other industries. Learn more at www.solvayspecialtypolymers.com.
An international chemical and advanced materials company, Solvay assists its customers in innovating, developing and delivering high-value, sustainable products and solutions which consume less energy and reduce CO2 emissions, optimize the use of resources and improve the quality of life. Solvay serves diversified global end markets, including automotive and aerospace, consumer goods and healthcare, energy and environment, electricity and electronics, building and construction as well as industrial applications. Solvay is headquartered in Brussels with about 30,900 employees spread across 53 countries. It generated pro forma net sales of € 12.4 bn in 2015, with 90% made from activities where it ranks among the world's top 3 players. Solvay SA (SOLB.BE) is listed on Euronext in Brussels and Paris (Bloomberg: SOLB:BB - Reuters: SOLB.BR).