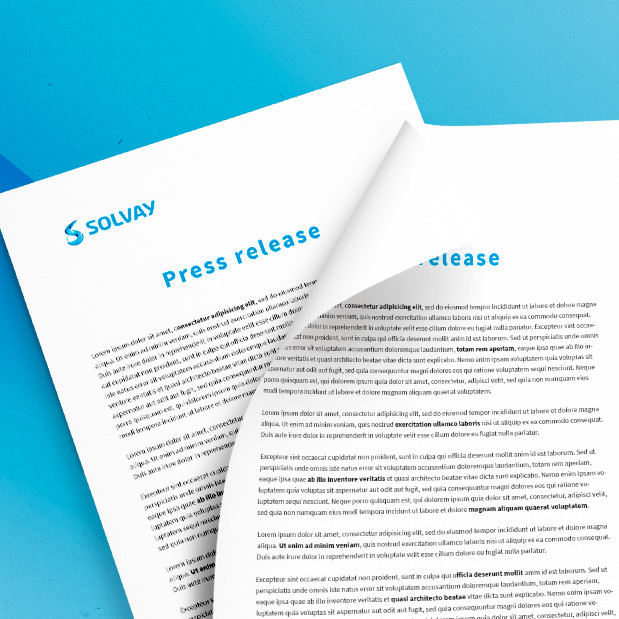 Solvay and INEOS reach agreement for divestment of remedy business to ICIG
Brussels, March 19, 2015 --- Solvay and INEOS have reached an agreement with International Chemical Investors Group (ICIG) to acquire the assets being divested by INEOS. This agreement, which follows extensive discussions with the European Commission in the context of the merger control review of INOVYN™, is a key step towards the completion of the INOVYN™ project.   

ICIG is a privately held industrial company (headquartered in Luxembourg and Germany) that specializes in chemicals and pharmaceuticals, with 23 manufacturing sites across Europe and the United States. 
The assets being divested (the remedy business) consist of:
- the chlorine plants and EDC/ VCM plants at Tessenderlo, Belgium
  (excluding the chlorotoluenes business that will remain with INEOS)
- the PVC plant at Mazingarbe, France
- the PVC plant at Beek, the Netherlands
- the PVC and VCM plants at Wilhelmshaven, Germany
- the EDC plants at Runcorn, UK.
In addition, the membrane chlorine plant at Runcorn is to be placed in a 50/50 Joint Venture between INOVYN™ and ICIG. The divestment will also include a portion of the potassium hydroxide business at Tessenderlo, with ICIG supplying INOVYN™ under a toll manufacturing arrangement for the proportion of the potassium hydroxide business that INOVYN™ will retain.
It is anticipated that the formation of INOVYN™ will take place in the second quarter of 2015, upon receipt of all required regulatory approvals and completion of consultation with the relevant INEOS employees.
Follow us on twitter @SolvayGroup 

As an international chemical group, SOLVAY assists industries in finding and implementing ever more responsible and value-creating solutions. Solvay generates 90% of its net sales in activities where it is among the world's top three players. It serves many markets, varying from energy and the environment to automotive and aeronautics or electricity and electronics, with one goal: to raise the performance of its clients and improve society's quality of life. The group is headquartered in Brussels, employs about 26,000 people in 52 countries and generated 10.2 billion euros in net sales in 2014. Solvay SA (SOLB.BE) is listed on EURONEXT Brussels and EURONEXT Paris (Bloomberg: SOLB:BB - Reuters: SOLB.BR).
INEOSis a global manufacturer of petrochemicals, speciality chemicals and oil products. It comprises 15 businesses each with a major chemical company heritage. Its production network spans 51 manufacturing facilities in 11 countries throughout the world.  INEOS products make a significant contribution to saving life, improving health and enhancing standards of living for people around the world. Its businesses produce the raw materials that are essential in the manufacture of a wide variety of goods: from paints to plastics, textiles to technology, medicines to mobile phones - chemicals manufactured by INEOS enhance almost every aspect of modern life.