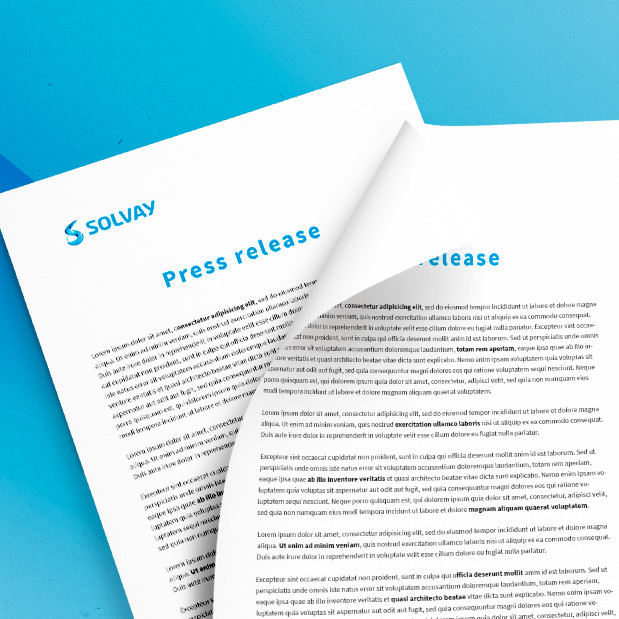 Solvay Celebrates the Inauguration of Its New Tecnoflon® FKM Changshu Plant
Changshu, China, Nov 10th, 2015– Solvay Specialty Polymers, a leading global supplier of high-performance polymers celebrates the inauguration of its FKM brand Tecnoflon® Plant in Changshu, China today. More than 120 distinguished guests, including Changshu senior government officials and representatives of customers, partners and media jointly attended the ceremony and witnessed another milestone for Solvay's business development in China.
Located in Jiangsu Changshu Advanced Materials Industrial Park, this new FKM plant is the third fluorelastomer unit that Solvay Specialty Polymers operates in the world. And it benefits from the site's existing Specialty Polymers operations and infrastructure.
From Changshu, Solvay will supply Tecnoflon® FKM which resists aggressive chemicals and operating temperature of more than 250°C and is easy to process with various different molding techniques. Typical end-use products are the gaskets, shaft seals and hoses used in sealing applications in the fast-growing automotive, industrial and oil and gas industries.
"The investment is an important move for Solvay to strengthen our position in China and serve our local customers with stronger supply capabilities," said Dr. Luke C. Du, Asia Managing Director at Solvay Specialty Polymers, "We are really happy to see this state-of-art facility's successful operation now. It is an integrated part of Solvay's ongoing strategic expansion in the region, and by providing our high quality products for Asia's fast-growing markets, we can meet the various demands for specialty polymers from the automotive and other high-end applications. It will also support our customers to localize their business successfully and enhance their competitive advantages in each market segment."
At the same site, Solvay Specialty Polymers is currently constructing a unit for the production of polyvinylidene fluoride (PVDF) to supply its brand Solef®. The unit is due to come on-stream by early 2017 with the total combined project investment of €142 million. In addition to fluoroelastomers, Solvay's operations at Changshu also include compounding of products based on its specialty polymers resins.
About Solvay Specialty Polymers
Solvay Specialty Polymers manufactures over 1500 products across 35 brands of high-performance polymers – fluoropolymers, fluoroelastomers, fluorinated fluids, semi-aromatic polyamides, sulfone polymers, aromatic ultra-high performance polymers, high barrier polymers and cross-linked high-performance compounds – for use in Aerospace, Alternative Energy, Automotive, Healthcare, Membranes, Oil and Gas, Packaging, Plumbing, Semiconductors, Wire & Cable, and other industries. Learn more at www.solvayspecialtypolymers.com.
As an international chemical group, SOLVAY assists industries in finding and implementing ever more responsible and value-creating solutions. Solvay generates 90% of its net sales in activities where it is among the world's top three players. It serves many markets, varying from energy and the environment to automotive and aeronautics or electricity and electronics, with one goal: to raise the performance of its clients and improve society's quality of life. The group is headquartered in Brussels, employs about 26,000 people in 52 countries and generated 10.2 billion euros in net sales in 2014. Solvay SA is listed on EURONEXT Brussels and Paris (SOLB) , Bloomberg (SOLB:BB), and Reuters (SOLB.BR).
New FKM Capability is increased to support local customers' development in demanding applications