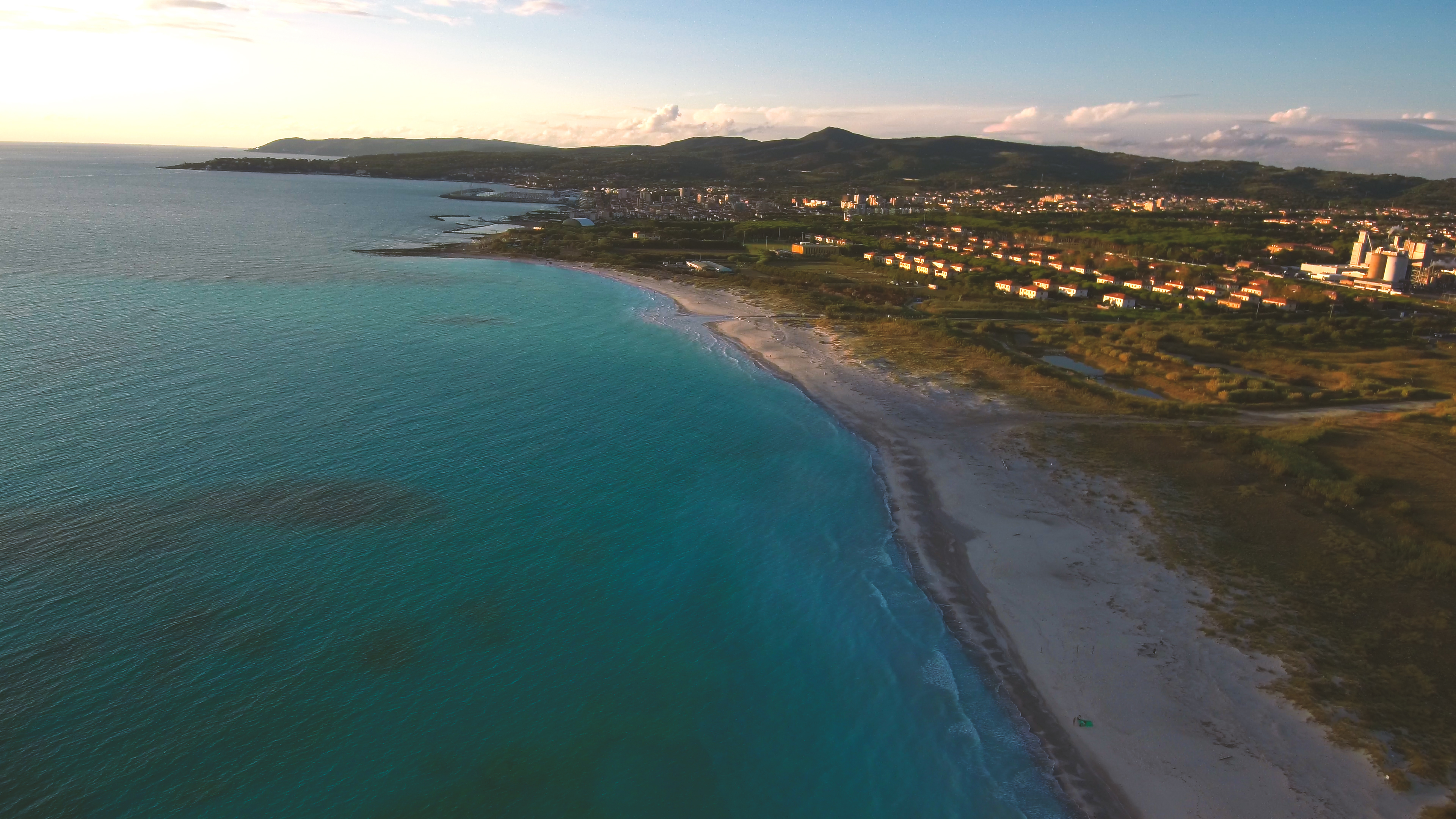 Solvay commits to One Planet sustainability plan for its Rosignano facility in Italy
Solvay signs a Memorandum of Understanding with local authorities in the context of its ambitious plan to improve the overall footprint and integration of its facility in the surrounding area.
Following the announcement of the investments in new technical solutions for the reduction of the quantity of limestone residues released into the sea, Solvay today announces additional One Planet commitments and signs a Memorandum of Understanding with the Municipality of Rosignano in order to facilitate coordinated action between the various public entities involved. 
The Solvay One Planet ambition aims to reduce the environmental footprint of the Group's operations and create a better life for its employees, local communities and society. In this spirit, the new program at Rosignano foresees targeted investments for reducing its CO2 emissions, reinforcing biodiversity, preserving water consumption, and improving its integration with the community.
"As part of Solvay's sustainability roadmap, we continue to invest in Rosignano to drive positive environmental impact, including decreasing freshwater consumption, lowering energy usage, reducing emissions, and increasing recycling. We will continuously verify and monitor our local environmental footprint through independent scientific reviews consistent with our commitments to safety and the environment and our One Planet commitment towards Climate, Resources and Better Life", says Pascal Chalvon Demersay, Solvay's Chief Sustainability Officer.
"This new integrated sustainability plan for the Rosignano facility shows our great ambition to develop our Solvay One planet commitments also at the local level. I am delighted to see the many actions in the pipeline that will ensure a sustainable and solid future for our activities in Rosignano in a positive dialogue with the local community and authorities" concludes Philippe Kehren, president of the Solvay Soda ash business unit.
Continue on Improving air emissions
The Rosignano facility is committed to reducing its pressure on biodiversity firstly by lowering its CO2 emissions. This has so far been achieved by installing a cogeneration plant with a high-efficiency gas turbine on the site and by capturing part of the Soda Ash plant emissions and re-using them in the manufacturing process. Moreover, the facility will also soon implement new modifications to allow it to respect stricter limits for air emissions, with a total investment of €3 million. 
Solvay is also currently assessing the possible development of green hydrogen related projects in Rosignano.
Ambitious biodiversity plan in the area
To better integrate Solvay's industrial assets into the marine context, the Group plans to carry out an entire landscape redesign, including the planting of trees, with a focus on reinforcing local biodiversity. This includes plans to rehabilitate part of the quarry that will be closed after 2027 following the successful example of the Santa Luce Nature Sanctuary. This lake, which has been created for industrial purposes, has now also become home to thousands of bird species and has been classified as a Site of Community Importance. 
Reusing wastewater in a closed loop 
Water preservation is the focus of other initiatives. Solvay has been cooperating with the neighbouring towns of Cecina and Rosignano to treat and re-use municipal wastewater for industrial purposes through the Aretusa project since 2006, reducing freshwater withdrawals by 30%. Solvay also wishes to expand the treatment capacity of the Aretusa plant.
Better integration on site and with local communities
Better integration of the industrial facilities in the coastal landscape will be carried out, in particular a  better protection of the 'no bathing zone', the covering of the effluent up to the final few metres across the beach and redefining the beach access points. 
The coordinated action plan also involves improving local awareness about site operations, based on scientific evidence. A public information booth will be installed at the beach illustrating the soda ash production process and explaining the white colour and characteristics of the beach. In addition, a collaboration platform will be created to facilitate a permanent dialogue with local stakeholders as well as regular visits at the plants. Moreover, community integration will be improved through the recovery of an abandoned building, along Via Aurelia, that will be used for socio-cultural initiatives. The agreement also foresees a to ensure a stable future to the Solvay Theatre, as an important cultural asset for the Municipality.
About Solvay
Solvay is a science company whose technologies bring benefits to many aspects of daily life. With more than 21,000 employees in 63 countries, Solvay bonds people, ideas and elements to reinvent progress. The Group seeks to create sustainable shared value for all, notably through its Solvay One Planet roadmap crafted around three pillars: protecting the climate, preserving resources and fostering a better life. The Group's innovative solutions contribute to safer, cleaner, and more sustainable products found in homes, food and consumer goods, planes, cars, batteries, smart devices, health care applications, water and air purification systems. Founded in 1863, Solvay today ranks among the world's top three companies for the vast majority of its activities and delivered net sales of €10.1 billion in 2021. Solvay is listed on Euronext Brussels and Paris (SOLB). Learn more at www.solvay.com.