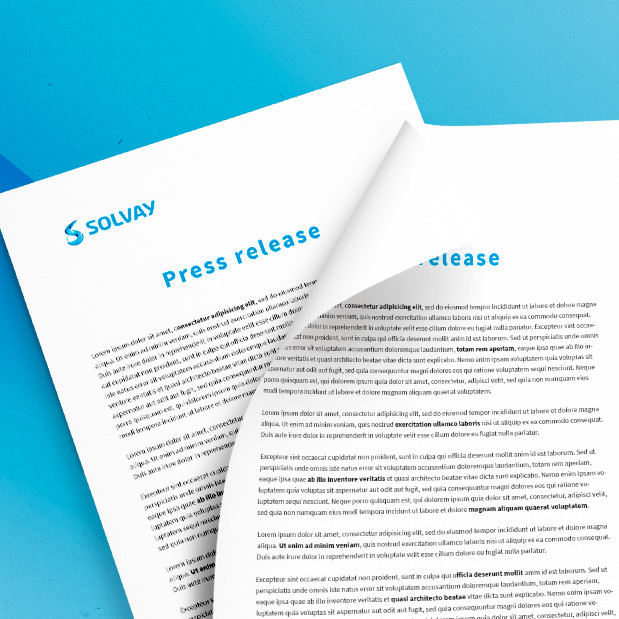 Solvay vanillin ranges production is 100% FSSC 22000 certified on a worldwide basis
Lyon, France – Zhenjiang, China - December 18, 2015 - Solvay Aroma Performance acquires the best-in-class Food Safety System Certification (FSSC) 22000 for its Zhenjiang production site in China, manufacturing proudly its vanillin flagship range, Rhovanil®. This certification is obtained only a few months after the successful start-up of the Rhovanil® production in Zhenjiang. 
The certification of the Zhenjiang plant embodies in-house catechol production stage, down to in-house vanillin production. "It thus establishes a unique,fully back integrated and sustainable global industrial vanillin manufacturing platform. Solvay is the only producer with 3 production units in 3 continents: France, USA, and China, to ensure we meet our customers needs, either global or local" says Liu Yang, Asia Industrial platform Director. 
"This recognition of our ability to ensure risk control throughout the globality of our product value chain confirms our strong focus on food safety, particularly with regard to traceability, which is the main concern in the vanillin industry," confirms Christophe GAS, Worldwide Business Director.
The company has held the FSSC 22000 Food Safety System Certification, the industry's global benchmark, since 2011 for its production of vanillin and ethyl-vanillin in Baton Rouge (USA) and Saint-Fons (France) and its manufacturing of natural vanillin in Melle (France) in 2014.
Food safety: the Solvay "Proudly made in" concept
The production process of vanillin is key for the product quality and its final applications. As the global reference for food-safe vanillin, Solvay Aroma Performance ensures full traceability, food safety and quality consistency to both professionals and consumers.
The "Proudly made in" concept has been created to preserve Solvay historical expertise, relating to its unrivalled fully integrated production chain. In a single location, the company indeed produces its in-house catechol, then transformed into in-house guaiacol and finally into in-house vanillin, sold under Rhovanil® reference brandname.
This unique industrial model results in Solvay best-in-class integrated and patented technology. It provides full traceability with no risk of cross contamination along with a lower manufacturing environmental footprint. This 'Proudly made in" concept is undertaken at each plant, ie Saint-Fons, France, Baton Rouge, USA and now Zhenjiang, China.