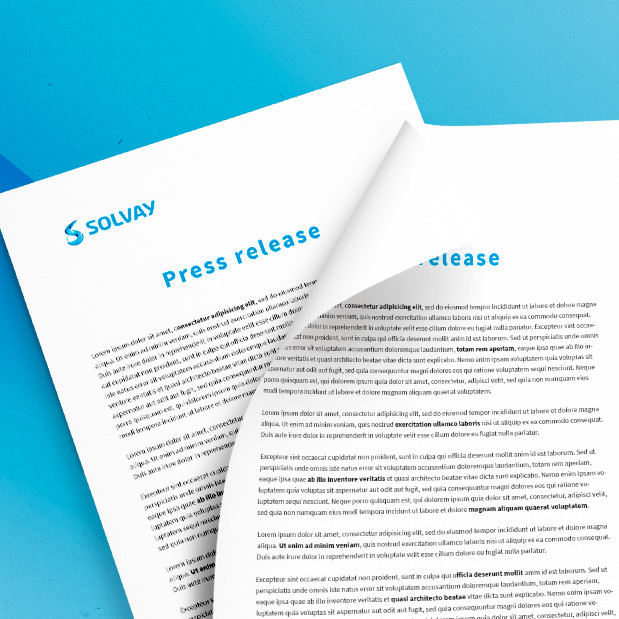 Technyl® advanced materials provide superior protection for safe electric-flow management
Shanghai, PR China, April 22, 2018 – Solvay Performance Polyamides is spotlighting the advances in its Technyl® portfolio of polyamide (PA) flame retardant materials benefitting a wide range of applications utilized for electric-flow from power generation and distribution to end use.
"Electrical safety is of critical importance for the secure flow of electric currents whether for commercial or domestic use,"says Jonson Xing C&E Global Marketing Manager for Solvay Performance Polyamides. "Our comprehensive Technyl® range for fire protection fully satisfies strict UL* standards and when combined with flame retardant additives achieves the most demanding levels of fire and electrical resistance providing an optimal solution for increasingly rigorous safety criteria."
Advanced engineered Technyl® materials includes custom-developed grades of Technyl® One and Technyl Star® halogen free flame retardant (HFFR) '50' series of PA66 grades as well as advanced '60' series grades for low extractable and low migration characteristics.  These products are widely used in an array of components along the entire electric-flow chain from power generation (photovoltaic junction boxes), to power distribution (circuit breakers) and end use applications (electrical units,new energy vehicles), home appliances and smart devices.
Voltage protection requires cutting-edge materials, advanced cost/performance characteristics together with a solid understanding of the electric-flow technology. Solvay's Technyl® solutions offer the highest specifications of flame retardancy (FR) and productivity thereby maximizing the safety of key electrical parts at optimized cost.
In addition, Technyl Star® PA66 and PA6 products complement Solvay Performance Polyamides' electric-flow solutions with HFFR features and certified electrical protection in combination with optimized high fluidity."The superior fluidity of Technyl Star® allows OEMs part miniaturization and multi-functionality while retaining outstanding electrical properties in use,"concludes Jonson Xing.  
Solvay Performance Polyamides offers a complete array of technical services designed to speed the time to market of new applications. This offering includes predictive simulation with MMI® Technyl® Design1, 3D printing of PA6-based functional prototypes in Sinterline® PA6 powders as well as part testing at fully equipped APT® Technyl® Validation centers2.

® Technyl, Technyl Star Sinterline and APT are registered trademarks of Solvay
*Underwriters' Laboratories
1MMI Technyl® Design is an advanced service powered by Digimat from e-Xstream, an MSC Software Company
2APT centers are located in Lyon, France and Shanghai, China
Solvay Performance Polyamides spotlights the advances in its Technyl® portfolio of polyamide (PA) flame retardant materials benefitting a wide range of applications utilized for electric-flow from power generation and distribution to end use. Graphic courtesy of Solvay Performance Polyamides.
Solvay is an advanced materials and specialty chemicals company, committed to developing chemistry that addresses key societal challenges. Solvay innovates and partners with customers worldwide in many diverse end markets. Its products are used in planes, cars, batteries, smart and medical devices, as well as in mineral and oil and gas extraction, enhancing efficiency and sustainability. Its lightweighting materials promote cleaner mobility, its formulations optimize the use of resources and its performance chemicals improve air and water quality. Solvay is headquartered in Brussels with around 26,800 employees in 61 countries. Net sales were €10.1 billion in 2017, with 90% from activities where Solvay ranks among the world's top 3 leaders, resulting in an EBITDA margin of 22%. Solvay SA (SOLB.BE) is listed on Euronext Brussels and Paris (Bloomberg: SOLB.BB - Reuters: SOLB.BR) and in the United States its shares (SOLVY) are traded through a level-1 ADR program. Financial figures take into account the announced divestment of Polyamides.
Learn more about Technyl® brand at www.technyl.com and follow us on Twitter/ Facebook/ Youtube/ Instagram