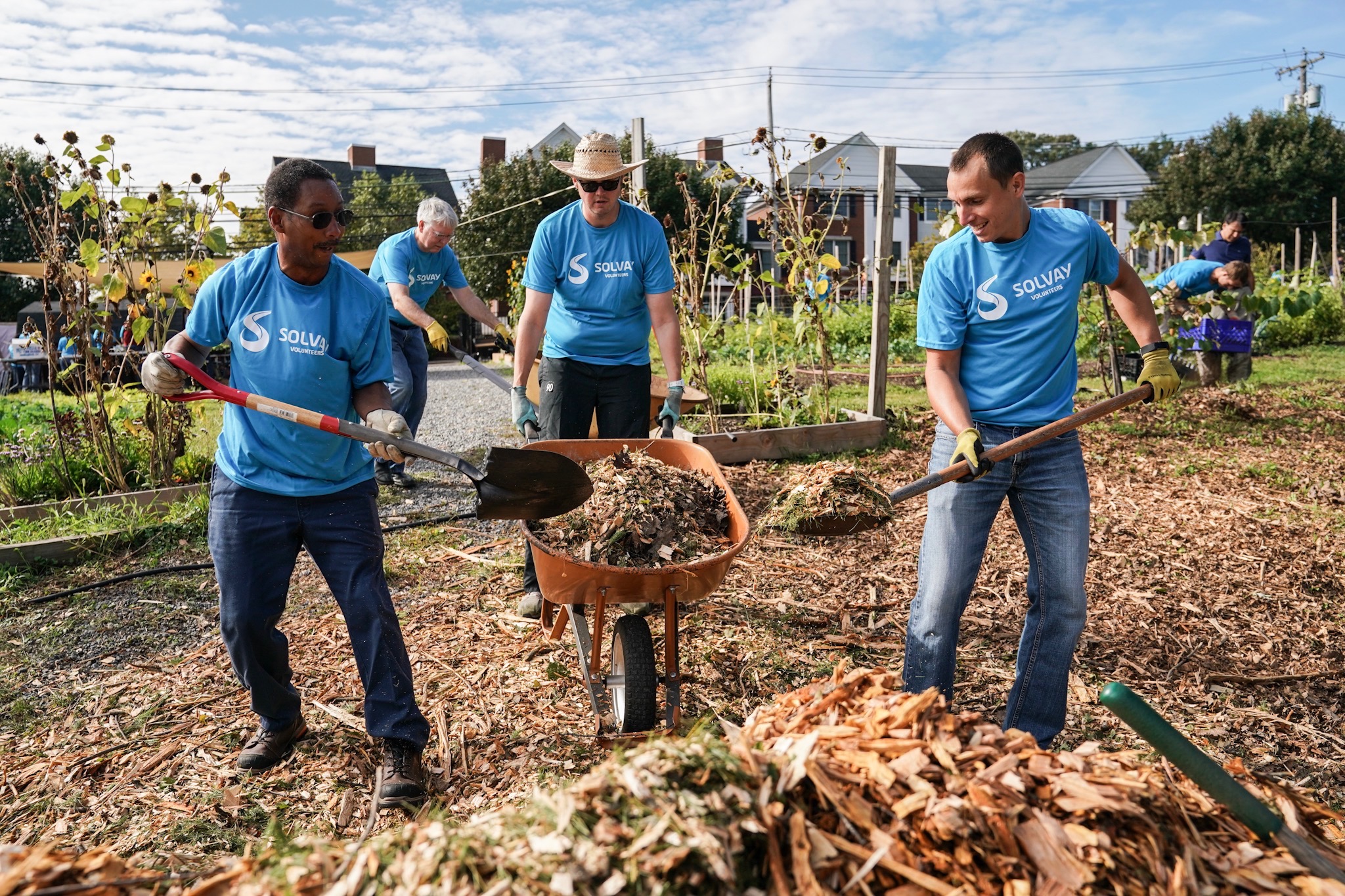 Solvay unites for global mobilization on Citizen Day
Citizen Day 2022
Solvay employees unite for Dignity, Equity, and Inclusion
The Covid-19 pandemic has laid bare many socioeconomic inequalities still prevalent in society today, and has reemphasized the importance of human connection and wellbeing.  At Solvay, we believe DEI should be treated with the same urgency as the global climate crisis. If we want to emerge from the past couple of years strong and better, we need to put human dignity first.
That's why Diversity, Equity, and Inclusion (DEI) is the topic of our Citizen Day 2022. This is an important opportunity for Solvay employees to come together, reconnect, and support the Group's commitment to creating a workplace – and world - that works for everyone. 
DEI as our bottom line
Since our first edition in 2019, the purpose of Citizen Day has been to engage in actions with local communities, and reconnect with our Purpose to bond people, ideas, and elements to reinvent progress. Citizen Day 2022 is no different.
It's been a little over a year since Solvay launched One Dignity, our DEI program. We have set nine ambitious targets we aim to achieve by 2025 to make Solvay a more inclusive, equitable, and diverse organization.  
In fact, in just a year, we have already started to see results. We've implemented effective DEI governance, expanded our professional development opportunities, launched Employee Resource Groups, and established strong external partnerships. 
But, of course, we want to do even better. 
On Citizen Day, we are accelerating DEI across Solvay and our communities worldwide by empowering our colleagues to Speak Up, exchange stories and experiences, engage in activities that contribute to creating an inclusive, diverse and equitable workplace, and get involved with local community work.
"Like Sustainability, Diversity, Equity and Inclusion is fundamental to how we collaborate and conduct business, and how we engage and interact with each other and the world around us. DEI is woven into the fabric of our company, which is why I'm so excited that Citizen Day 2022 will focus on just that: Our One, common, Dignity." Chief DEI Officer, Nathalie Van Ypersele
I am because we are
DEI doesn't single out specific groups – it's about all of us. We all play an important role in creating a sense of belonging. That's why the theme of this fourth edition is the African proverb "I am because we are".
The philosophy of 'ubuntu' reveals that our sense of self is shared by our relationships with other people. It's a way of living that begins with the premise that 'I am' only because 'we are'. As a human being, our humanity, personhood, and dignity exist in relation to other people. 'I am because we are' means believing that our common bond is more important than any differences among us'. 
When joining forces - like we will this Citizen Day - even the smallest actions can create impact. To reinforce our theme, we will convert employee participation into subsequent financial contributions to local charities and organizations focused on DEI. Because at the end of the day, we're all in this together!